The singer and actress wore a leather look by designer Mayari Jubini in the middle of Times Square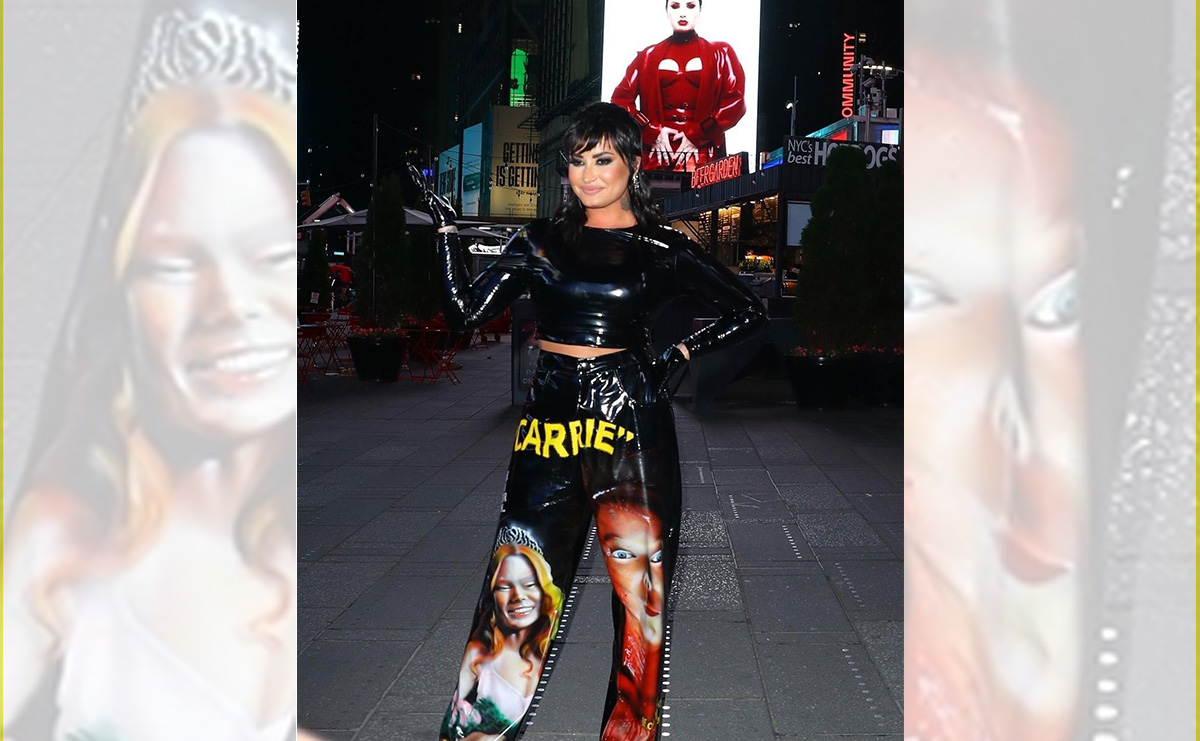 American singer and actress Demi Lovato, 29, was photographed last Friday (10/6) wearing a look made by a Brazilian stylist. The artist was in the famous Times Square, New York (USA) in order to promote the song Skin of My Teeth when she appeared wearing a leather outfit with a print from the movie Carrie the Strange (1976), created by the stylist from Espírito Santo, Mayari Jubini, from 27 years old, from the Artemisi brand.
The designer is from Cariacica (ES) and has already created looks for several Brazilian celebrities, such as Anitta, Iza, Pabllo Vittar and Sabrina Sato.
In an interview with the newspaper A Tribuna, Mayari says that she always wanted to be a stylist, despite the fact that her family could not afford it. "It was a universe very far from my reality. The first fashion magazine I bought was to see one of my clothes, which had appeared in it. I couldn't even buy a magazine and, now, I've been out in all of the segment in the country. college at 17 and, at the same time, worked as a saleswoman", reveals the young designer.
Interestingly, in addition to Demi Lovato, a look created by the capixaba has already been on "exhibition" in Times Square, worn by the gaucho singer Luísa Sonza.
"I conquered all this in a short time and it's very gratifying. We need to put fear aside to get what we want", says Mayari Jubini to the Tribuna.
When she says she's making it big in a short time, it's not a lie. The Artemisi brand was created in 2019 and, in just over three years, it has already conquered Demi Lovato, an international celebrity, who became famous as the star of the Camp Rock program, on the Disney Channel channel.
The song Skin of My Teeth, by Demi, was released on YouTube last Thursday (9/6) and already has more than 1.8 million views.