Story
Democratic exception to a bloody vote and the dignity of the individual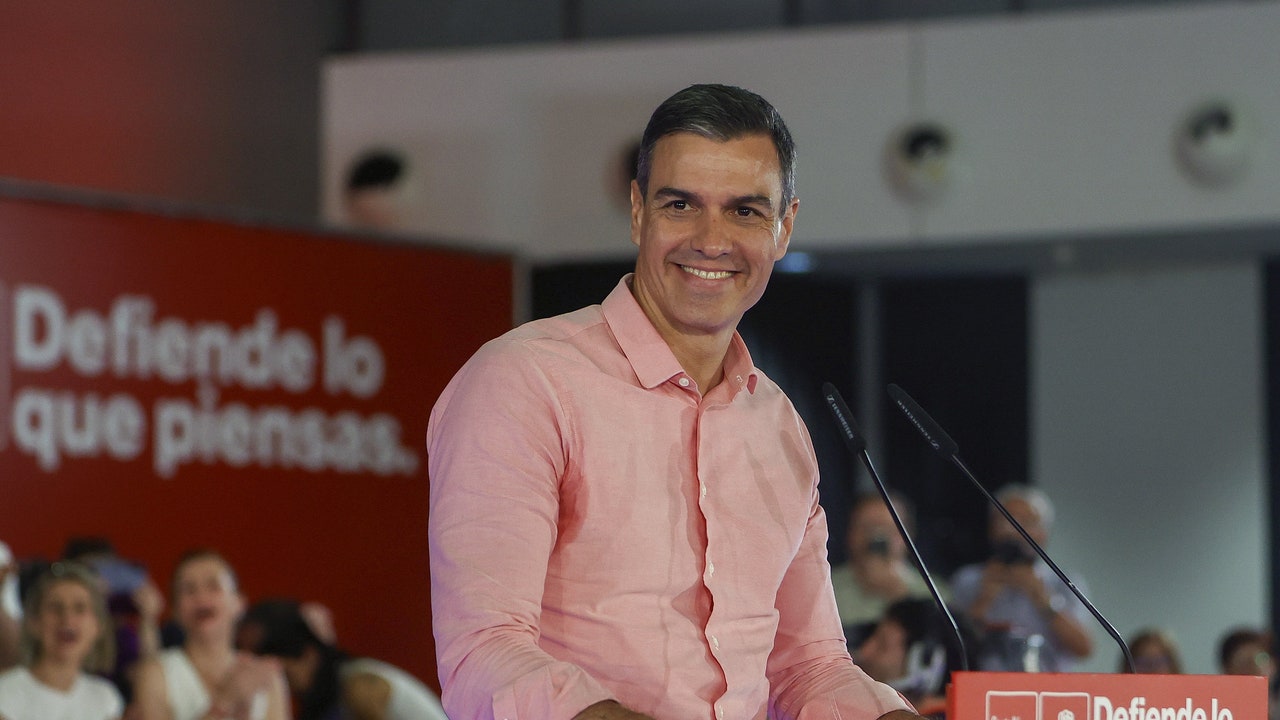 We are in a moment of exceptionality. Democratic state of exception. A moment of exceptionality in the history of democratic success of more than forty years. With the exception of rulers and their good, regular or bad moments, everything has been accompanied by occasional disappointment, but all reconciliation, forgiveness and peace building and consolidation. Our biggest success in ages.
We are in a position of exception regarding what it means to continue to build peace, justice and democracy. We are in an exception to rebuild all the treasures and legacies we have received.
We are in for an extraordinary picture that seems to have been invented to achieve the worst. We are in a historical and democratic exception, which has been achieved in these decades, but can also be achieved in several centuries.
We have a leadership that is the protagonist of this odd historical and democratic exception in more than forty years and it is a true exception with respect to any other leader. No one before has been able to govern within the framework of progress and social and economic advancement and within the framework of the democratic first thought, but not to persevere in it, but to achieve the best ever achieved in historical times To drop everything all of a sudden.
It is unimaginable to even think of someone who wants to change and destroy the most successful career ever achieved in Spain.
If he wants to banish the most essential and essential foundations of democracy, such as the separation of powers, judicial independence, attack all institutions, oppress freedom of opinion, reform the penal code to the satisfaction of the coup plotters or constitutional The Court, if it is all that has been achieved, is something that transcends all of the above, for it is also prior to all. It is an attack on the most basic human dignity.
A leader who prioritizes destructive contempt in his actionsI condemn that person without the slightest delicacy and with the harshness of someone who does not know morality and skepticism.
A leader who plays with words to distort them and receives cold returns as appropriate.
A leader who breaks solemn and repeated promises to build his program in the face of pain and blood of innocents. A leader who agrees with those having "civic and democratic virtues" to be blamed for terrorism. A leader who makes an agreement with someone who has these credentials, knows that day after day he is subverting the law and with a strategy of humiliation, the sovereignty of the Spaniards, Those who have only one plan commit murder in order to gain Navarra, independence and with it the destruction of Spain. Who knows the current extortion and threats of various kinds in many places with fear, the diaspora of at least two million people of the Basque Country and who knows the impossibility of democracy existing there. Let it be stated plainly: this framework stifles democracy.
a leader who promotes and imposes on all Spain is bound to depend dictatorially on terrorist lists, which neither reforms nor apologizes, nor cooperates with hundreds of horrific unsolved crimes.
A leader who knows very well who prepares by the end of the month a municipal electoral list adorned with criminals tried for murderers and terrorists, as well as what his main interlocutor represents, the one with whom he negotiates and agrees It happens.
A leader who knows that the blood of so many innocents has never been shed, Neither yesterday, nor today, nor ever, is he to witness the exchange for the most unfair and indecent betrayal.
A leader who still mocks victims of so much murder and terror, and likes to say in Congress that "it's not right" that he's going to agree to courts for terrorism immediately after the election at the end of the month Ask for A spectacle that will forever be recorded as a picture of the most sublime humiliation and perversion.
A leader who is able to do that and knows that 37 terrorists and 7 who were convicted of murder are still on the list, who finds an excuse, and is able to quietly ask for that compromise so that some Days pass before the municipal elections are held and all the commotion fades away.
A leader who uses the dignity of the individual, the dignity of so many victims of terror, together with their families, to denigrate them and barter them through barter stained with innocent blood, regardless of the price or demands they pay. drags on. Cursed. A leader without a soul, without a pulse, a leader marked by evil and infamy. A leader who trades the dignity of the individual and the memory of a few heroes for the short-term purchase of a bloody vote.
A prime example of the most perverse meanness as a method of survival. A leader who has despised and betrayed his co-religionists, and the memory of those who gave their lives, along with the rest of the heroes, victims of a terrible fanaticism and who also betrayed the memory and honor of their families Is.. .
we are In a very serious democratic moment of exception.
A leader who puts that exception before anything else and before the perversion and democratic assault that he practices daily against the very foundations of our democracy, first and foremost, against the dignity of the individual, human dignity, the dignity of the greatest and leads the most reprehensible action against innocent people, with their families, and with all Spaniards of good mind, and also with those who, moreover, to protect us all, to protect democracy, Gave their lives to protect our freedom, our honor, our integrity and dignity. as the Spaniards.
It does not depend on ideologies. This is first. It depends on common sense, logical reasoning, mental balance, it depends on minimum moral conscience, minimum dignity, minimum humanity, minimum principles.
A president of government that has given priority to partners tainted in the list of blood and terror, promising never to agree with them, so embroiled in infamy that all Spaniards discovered those electoral lists with terrorists, And yet, he asks them to continue consenting after the municipal ones, there is no qualifier. Or if you have them, but find it difficult to overcome and thus deserve this sublimation of the most perverse and despicable way of being a person.