Story
Discover emerging talents from Malaga and the province in our YouTube catalogue!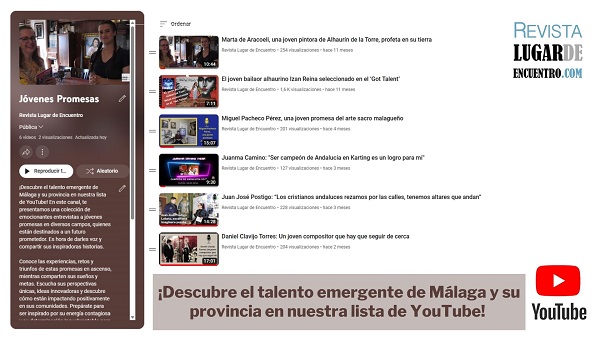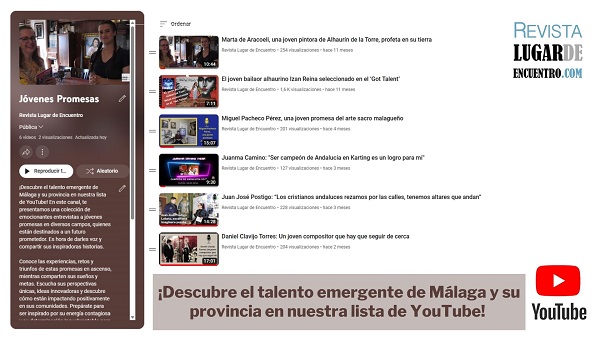 Reading time approx: 38 seconds
Discover emerging talents from Málaga and its province in our YouTube catalog! On this channel, we present to you a collection of exciting interviews with promising youngsters across various fields who are destined for a bright future. It is time to give them a voice and share their inspiring stories.
Learn about the experiences, challenges and triumphs of these rising stars as they share their dreams and goals. Hear from their unique perspectives, innovative ideas and find out how they are positively impacting their communities. Prepare to be inspired by their infectious energy and unwavering determination to succeed.
Our YouTube playlist is a showcase for these extraordinary youngsters, giving them the platform they deserve to be heard. Join us and witness the next generation of leaders and change agents who are transforming Málaga and its province.
Don't miss these engaging and inspiring interviews that capture the spirit and talent of Malaga's rising youth. Their stories will inspire you and remind you that the future is in the hands of those who have the courage and determination to follow their dreams!