Streaming, surprisingly, helps Disney's quarterly accounts. Even if the full quarterly subscriber is not enough to silence fears about the performance of Corporate America in times of economic anxiety: it does not exorcise the pressures on the stock on Wall Street, generated by the risks inherent in the weakening of global growth, amid new closings. from a pandemic in China to inflation and recession specters in the West. Streaming itself has a slowing outlook and has a curious secret: the passion for cricket in India, which today is guaranteeing tens of millions of Disney + subscribers.
The media and entertainment giant, with an encouraging exploit, denied in its fiscal second quarter at the end of March the trend that saw the so-called direct-to-consumer services stalled after the great growth from the pandemic, exemplified by the bitter disappointment of the Netflix leader which for the first time in a decade has suffered a quarterly decline in subscribers (200,000) and forecasts an even more marked one (two million) in the current three months. Not so the Magic Kingdom of Mickey Mouse and Marvel superheroes: subscribers to its Disney + flagship service increased by 7.9 million, significantly more than the expected 5.2 million.
The surprise of cricket in India
Among the reasons for the sprint, however, one is very particular: half of the new subscribers came from Disney + Hotstar, which broadcasts the matches of the Indian cricket championship. In all, India's cricket followers now number 50 million Disney + subscribers. And the company is looking to renew its five-year contract for championship rights, which expires this year, in an auction that is expected to exceed $ 5 billion and on which there is great competition.
137.7 million paying users
In total, the streamer still reached 137.7 million paying users, over the 135 million threshold expected on the eve. It is an essential part of the 205 million users reached by all its Dtc platforms (including Hulu in entertainment and Espn + in sport). Revenue per user also jumped 5 percent. It currently spends $ 11 billion a year on streaming content, a third of its total, albeit behind the $ 18-19 billion invested by Netflix.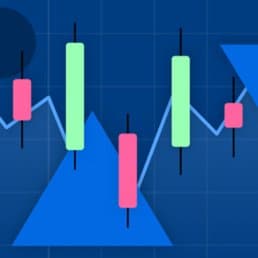 Streaming, expected to slow down later in 2022
The group, however, warned that subscriber march could slow later this year, while maintaining the target of 230-260 million Disney + users by the end of its fiscal year 2024. Enough to be profitable at that point. At the moment, streaming has lost 887 million in the quarter, up from 290 million a year ago. The two objectives, subscribers and profitability, were defined as "absolutely achievable" by Chapek in the conference call on the financial statements, but the questions remain among the analysts. The company, to expand the attractiveness, also intends to introduce a new streaming service with advertising, and lower costs, a hypothesis also studied by Netflix in response to the setbacks.