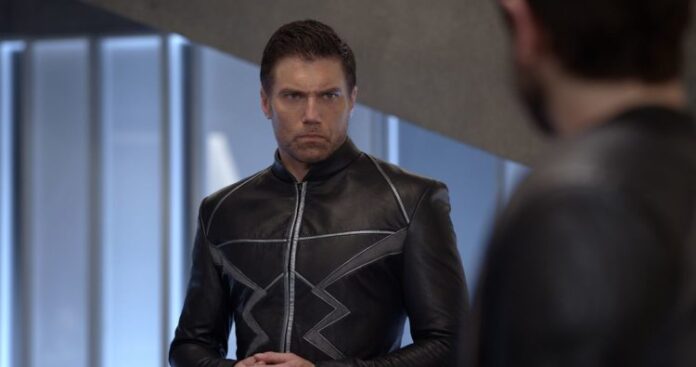 Anson Mountwhich in Doctor Strange in the Multiverse of Madness had a brief cameo as Black Bolt (character he had already played in Inhuman), shared a backstage video of day one rehearsal on the set of the film directed by Sam Raimi. Here is the short video!
First "Dr. Strange "rehearsal: landing nailed. Thanks to the incredible stunt team and to producer Richie Palmer for making me feel so welcome so quickly… despite the wedgie. #DoctorStrange #MultiverseOfMadness #BlackBolt #stunts @Marvel pic.twitter.com/ClShgS7TGO

– Anson Mount (@ansonmount) May 18, 2022
Doctor Strange in the Multiverse of Madness will see Benedict Cumberbatch return in the role of Stephen Strange. Directed by Sam Raimithe sequel will also see Wanda Maximoff / Scarlet Witch (Elizabeth Olsen) take on a co-star role later WandaVision.
The screenplay of the film will be signed by Jade Bartlett And Michael Waldron. In addition to Cumberbatch and Olsen, there will also be in the sequel Benedict Wong (Wong), Rachel McAdams (Christine Palmer), Chiwetel Ejiofor (Karl Mordo) e Xochitl Gomez (who will play the new entry America Chavez). The cast was also confirmed Patrick Stewart in the role of Charles Xavier. Doctor Strange in the Multiverse of Madness has been in the cinema since May 4, 2022. Filming started in London in November 2020 and will also take place in New York, Los Angeles and Vancouver. In the sequel he should also appear in a cameo Bruce Campbellfetish actor of Sam Raimi. At the moment, however, there is no confirmation on the matter.