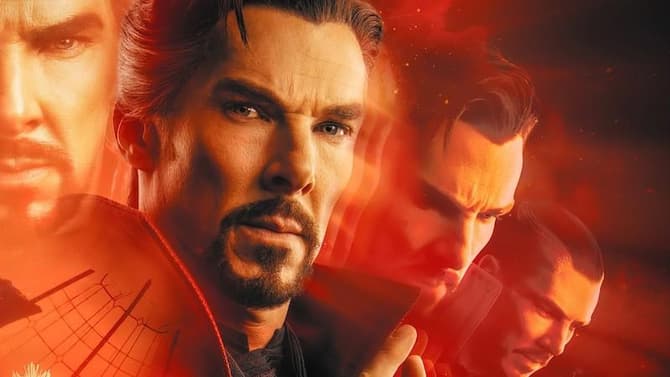 While he didn't appear in the final cut of the film, a brief glimpse of what Balder the Brave would have looked like in Doctor Strange in the Multiverse of Madness.
The image that actually reveals very little was kindly provided by CC Ice, the stunt double of Elizabeth Olsen in the movie. In the image captured by the segment, it can be seen Elizabeth Olsen standing to the side, as a scene of destruction occurs behind her. Central to the show, however, is the agonizing Balder, clad in his iconic comic book attire and impaled by what appears to be a sword. You can check the picture below:
Doctor Strange in the Multiverse of Madness will see Benedict Cumberbatch return to the role of Stephen Strange. Directed by Sam Raimithe sequel will also feature Wanda Maximoff/Scarlet Witch (Elizabeth Olsen) take on a co-starring role after Wanda Vision.
The screenplay of the film will bear the signature of Jade Bartlett and Michael Waldron. In addition to Cumberbatch and Olsen, there will also be in the sequel Benedict Wong (Wong), Rachel McAdams (Christine Palmer) Chiwetel Ejiofor (Karl Mordo) e Xochitl Gomez (who will play newcomer America Chavez). In the cast was also confirmed Patrick Stewart as Charles Xavier. Doctor Strange in the Multiverse of Madness was released in cinemas on May 4, 2022. Principal photography began in London in November 2020 and will also take place in New York, Los Angeles and Vancouver. In the sequel should also appear in a cameo Bruce Campbellfetish actor of Sam Raimi. At the moment, however, there is no confirmation in this regard.