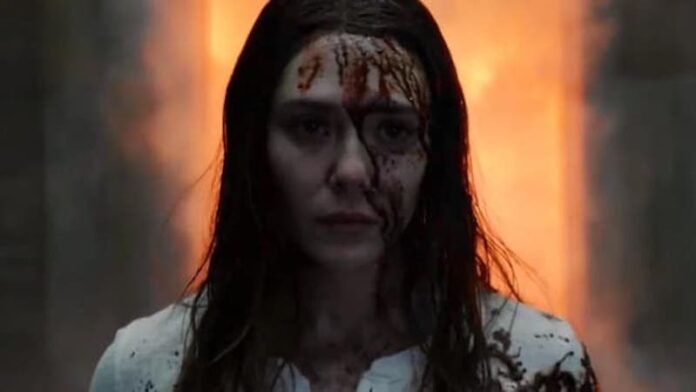 Doctor Strange in the Multiverse of Madness it was a PG-13 movie, but the director Sam Raimi however, it has exceeded the limits. Scarlet Witch has definitely unleashed her powers in a brutal way, making the intervention of Kamar-Taj's sorcerers and even formidable members of the Illuminati brief. Now, a newly revealed acrobatic video shows the performers rehearsing a violent scene that, unfortunately, didn't make it into the film.
Scarlet Witch is shown breaking bones, slicing people and even puppeteering a decapitated body to fight her attackers. This scene probably would have ended up in a no-nonsense movie but evidently i Marvel Studios they will have opted to eliminate it from the final cut in order not to run into further censorship. After all, there is a lot of blood in this sequence and a headless body fighting and that may have been a little too extreme for the MCU. The sequel to Doctor Strange ended with Wanda Maximoff apparently buried alive after using her powers to destroy every copy of Darkhold in the Multiverse. That flash of red was a strong indication of her survival, however, and we are sure that the character will be the key to the future stories of The Multiverse Saga.
There had been rumors that Marvel Studios had planned to announce a TV series of Scarlet Witch Disney + at D23, but these rumors did not materialize in the end. We might see the character maybe appear in Agatha: House of Harkness although there is a good chance that Wanda's return will be reserved for the announced and highly anticipated Avengers: The Kang Dynasty or Avengers: Secret Wars . Going back to this deleted scene, the choreography is incredible and we certainly appreciate the work that went into this scene … even if it didn't make it into the final cut of Doctor Strange in the Multiverse of Madness. Here is the reworked deleted scene below:
Doctor Strange in the Multiverse of Madness will see Benedict Cumberbatch return in the role of Stephen Strange. Directed by Sam Raimithe sequel will also see Wanda Maximoff / Scarlet Witch (Elizabeth Olsen) take on a co-star role later WandaVision.
The screenplay of the film will be signed by Jade Bartlett And Michael Waldron. In addition to Cumberbatch and Olsen, there will also be in the sequel Benedict Wong (Wong), Rachel McAdams (Christine Palmer), Chiwetel Ejiofor (Karl Mordo) e Xochitl Gomez (who will play the new entry America Chavez). The cast was also confirmed Patrick Stewart in the role of Charles Xavier. Doctor Strange in the Multiverse of Madness has been in the cinema since May 4, 2022. Filming started in London in November 2020 and will also take place in New York, Los Angeles and Vancouver. In the sequel he should also appear in a cameo Bruce Campbellfetish actor of Sam Raimi. At the moment, however, there is no confirmation on the matter.