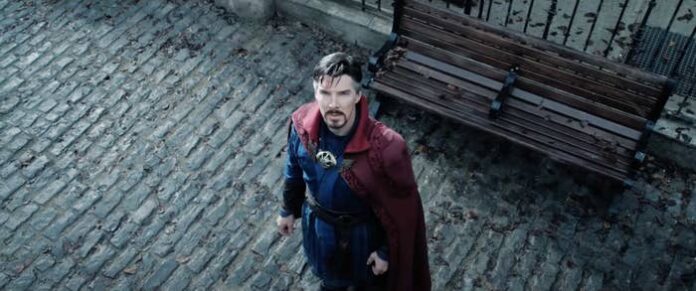 Finally, weeks after its release, John Krasinski breaks the silence on Doctor Strange in the Multiverse of Madness and on his cameo as Reed Richards / Mr Fantastic. He does it, of course, in his own way, with the following tweet, in which he declares that he has just come out of a demanding set and asks for advice on what to see in the cinema!
Below you can also see a screen of what seemed to us the funniest exchange of the thread that followed the tweet: a fan recommends him directly Doctor Strange in the Multiverse of Madnessand he replies with a sharp and brilliant: "Fantastic!".
Alright! Just wrapped! Finally back in town and headed straight out to the movies!… Anything I need to see?

– John Krasinski (@johnkrasinski) May 19, 2022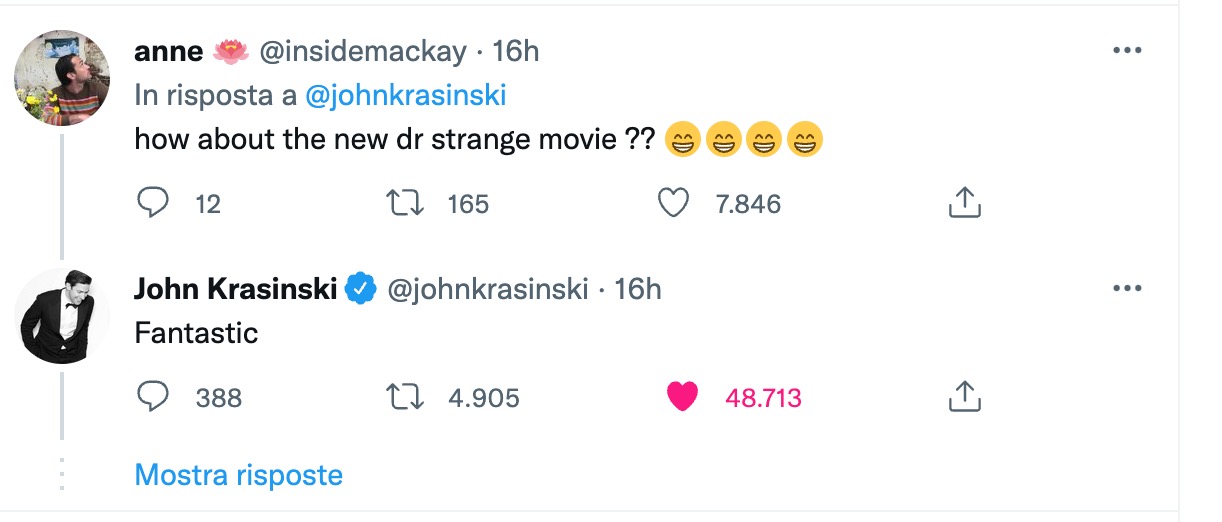 Doctor Strange in the Multiverse of Madness will see Benedict Cumberbatch return in the role of Stephen Strange. Directed by Sam Raimithe sequel will also see Wanda Maximoff / Scarlet Witch (Elizabeth Olsen) take on a co-star role later WandaVision.
The screenplay of the film will be signed by Jade Bartlett And Michael Waldron. In addition to Cumberbatch and Olsen, there will also be in the sequel Benedict Wong (Wong), Rachel McAdams (Christine Palmer), Chiwetel Ejiofor (Karl Mordo) e Xochitl Gomez (who will play the new entry America Chavez). The cast was also confirmed Patrick Stewart in the role of Charles Xavier. Doctor Strange in the Multiverse of Madness has been in the cinema since May 4, 2022. Filming started in London in November 2020 and will also take place in New York, Los Angeles and Vancouver. In the sequel he should also appear in a cameo Bruce Campbellfetish actor of Sam Raimi. At the moment, however, there is no confirmation on the matter.