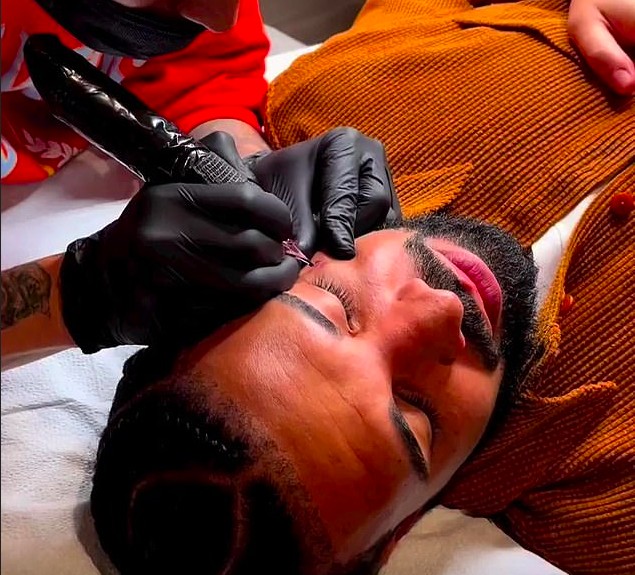 Rapper Drake got a tattoo on his face to honor his mother, Sandra Gale. He tattooed her initials, SG, just below her left eye. The 35-year-old Canadian musician revealed the news in an Instagram post calling attention to the newest art on his body, including his mother's full name in the caption. Shortly after, the artist responsible for the work on the musician's face shared a post with a photo of the session with him getting the tattoo.
Drake's new tattoo, with a tribute to his mother, drew attention for having been made and released to the world two days after he made a post making fun of a tattoo of his father depicting his face.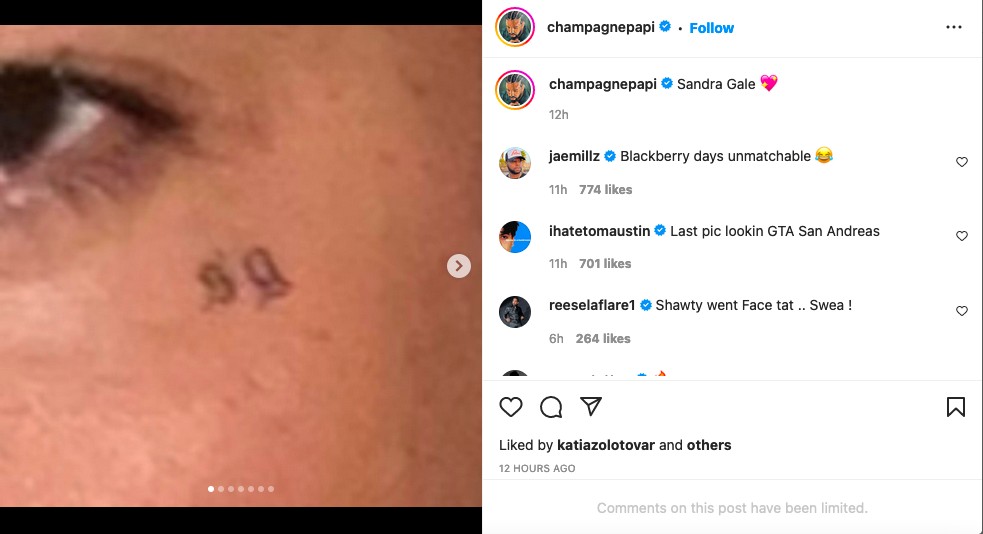 The rapper joked about the little resemblance between him and the art on his father's arm. Made five years ago, the artist's father's tattoo needed several touches until it was minimally similar to his son's features.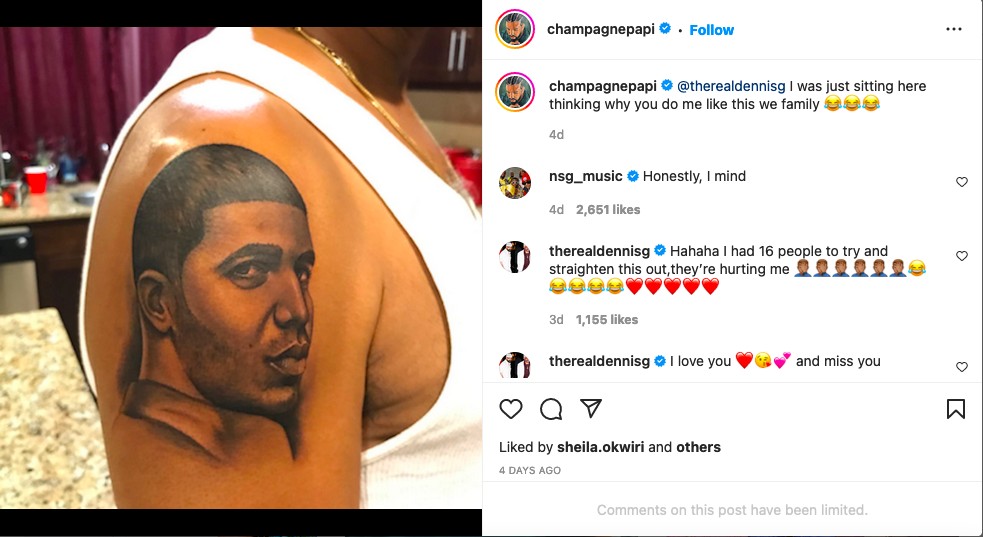 In the caption of the photo focused on his dad's arm, the rapper joked, tagging Dennis Graham's official account: "I was sitting here thinking why did you make me like this." He later lamented, in a good-natured tone: "We are family", even including laughing face emojis.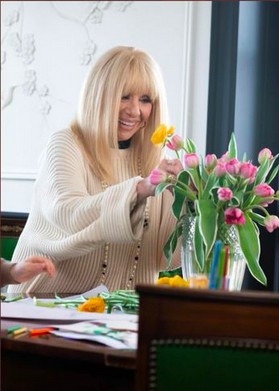 Drake's parents signed for a divorce when the musician was just five years old. He continued to live with his mother in Toronto, Canada, while his father returned to the United States. Also a musician, the singer's father had several problems with the justice as a result of his drug addictions, only getting closer to his son when he was older.
Drake has seven studio albums, the most recent of which, 'Honestly, Nevermind', was released last June. The musician is also a father. He has a 4-year-old son named Adonis Graham, the result of his relationship with former porn actress and now plastic artist Sophie Brussaux.