The third new Ducati 2023 will be unveiled on Thursday 29 September. The episode of the Ducati World Première is entitled "Unlock Earth". What could it be?
September 26, 2022

La web series Ducati World Premièrededicated to the presentation of the 2023 novelties of Borgo Panigale, sets the next episode Thursday 29 September at 4 pm.
It will be the third new bike after the presentations of Streetfighter V4 Lamborghini, which will be produced in a limited series, and Monster SP.
The title of the episode, which we will broadcast live as always, is Unlock Eartha slogan that in this case more than on other occasions lends itself to many interpretations.
The choice of the message with a good dose of crypticity is naturally deliberate, because in communication waiting for the event of launch must be profitably created.
TO we like to think of one extension of the Multistrada V4 range, following a widespread trend in the vast segment of adventure sports. We would like to think about thrilling journeys without limits and therefore a version Rally, or Adventure if you prefer. An outfitting that, after the sporty street version of the Multistrada V4 Pikes Peak with a 17-inch front end and single-sided swingarm, you look to the other extreme, to a greater one off-road attitude.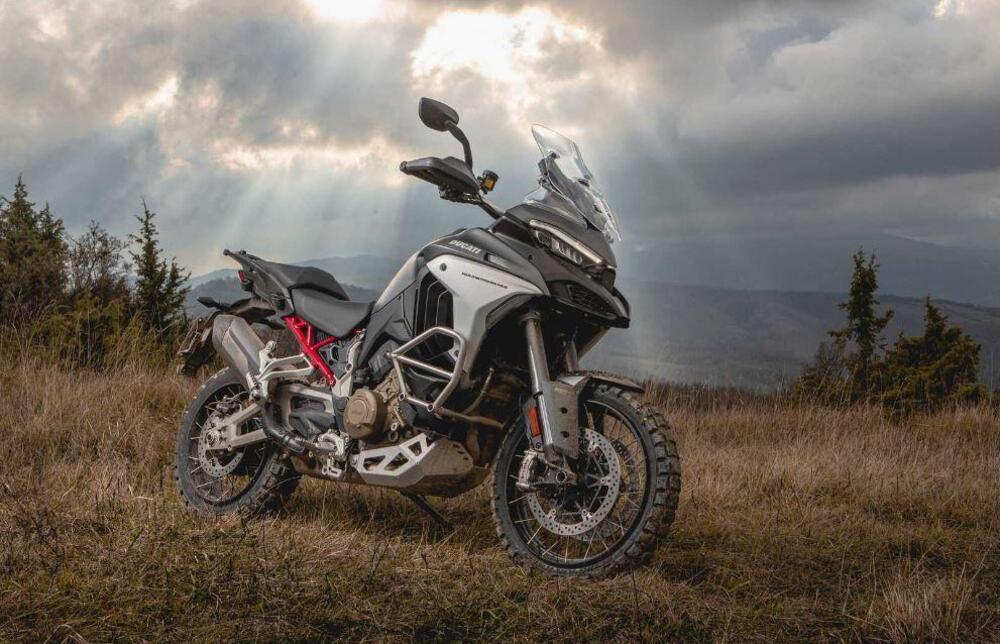 S.and so it was how could it be? First with spoked rims – probably always with the 19-inch front size -, then with slightly longer suspension in the excursion, a driving position that favors more control off paved roads – or a handlebar a bit wider and repositioned -, protections for engine and tank and more extended paramotor.
A less off-the-wall alternative DesertX.
Lat Multistrada V4Sthe heaviest of the series, on the scale marks 218 kg dry, a more equipped Rally should contain the increase in about ten kilos.
Whether this will be the next Ducati novelty or not we will find out soon, but to you would you like a Multistrada like this?