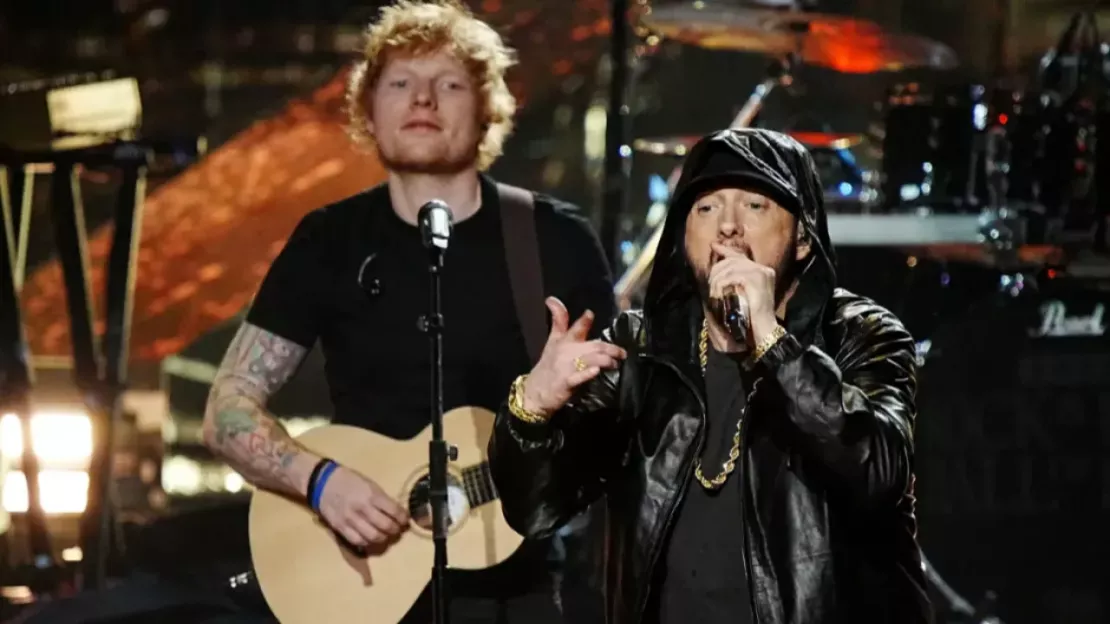 A reunion that surprised more than one person.
Together the artists interpreted the rapper's hit.
After linking up with singer Shawn Mendes a few days ago, Ed Sheeran once again showed his fans his address book. Indeed, this Saturday, July 15, the British artist was in Detroit as part of his tour. Just as he was about to perform Eminem's "Lose Yourself," Eminem joined him on stage and the audience knew no bounds! Considering the venues, the Detroit rapper couldn't help but join his friend Ed Sheeran on stage and present his discography in the chorus.
In addition to "losing myself", Eminem and Ed Sheeran also performed another great classic from the rapper's discography, "Stan"., And then, photos are memorable.
Great friends for many years now, the two artists have formed a strong bond that is felt on stage as much as in their work. They have collaborated on several occasions, most notably on Eminem's ninth album "Revival" in 2017. Furthermore, they even performed together during the rapper's induction ceremony into the famous American Rock and Roll Hall of Fame last year.