Story
Effective Treatment for Emotional Dependence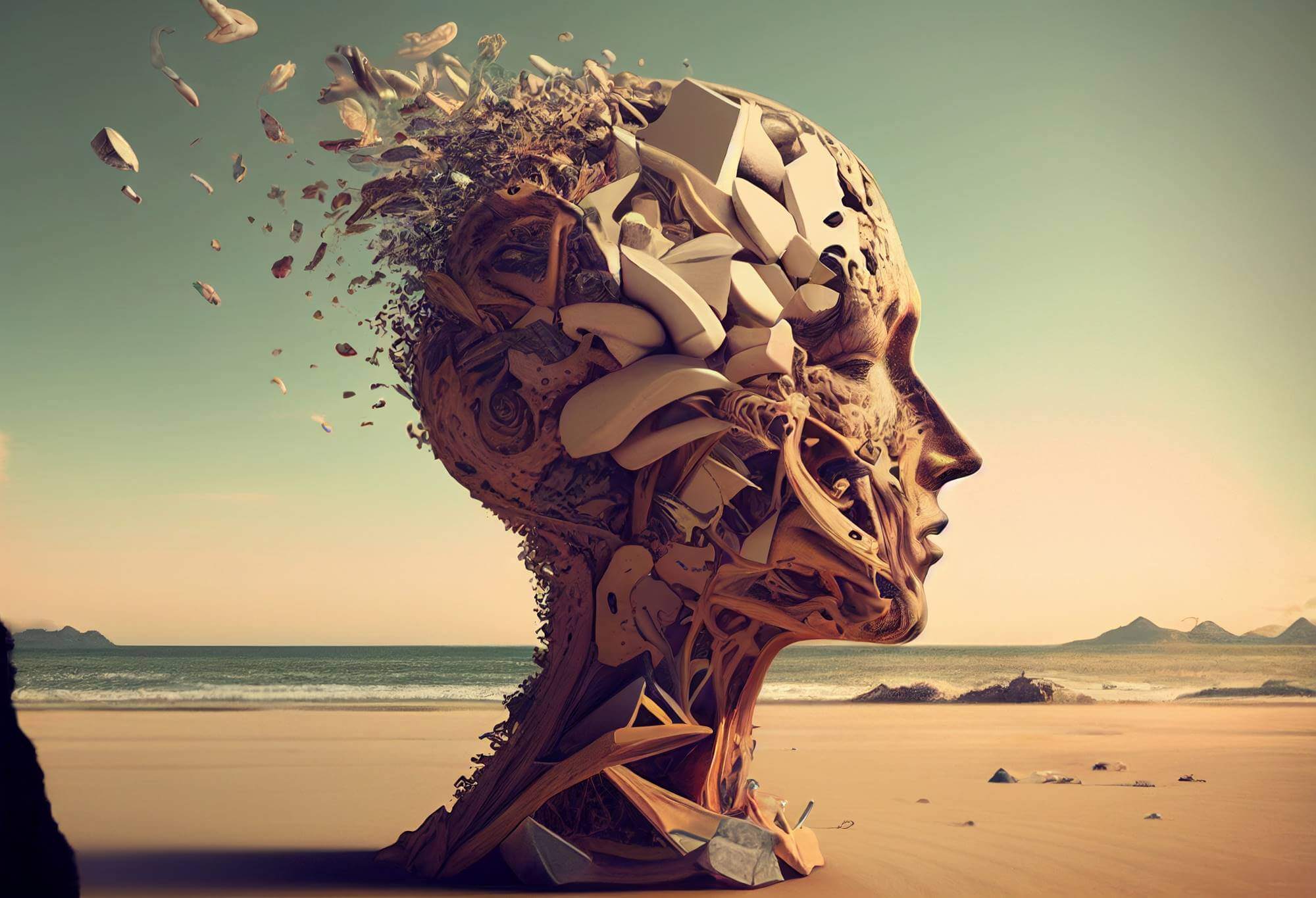 If you need more and more from your partner and find it difficult to form an affectionate bond in which you do not neglect your autonomy, it is helpful that you know about appropriate approaches to treating this dependency. You will find the answers in the next article.
The most effective treatments for emotional dependence almost always focus on aspects related to attachment. Somehow, the way a couple bonds has a lot to do with emotional needs and how early emotional dynamics were with caregivers in childhood.
So overcoming an unhealthy dependency requires intense work. It is common for these conditions to hide other underlying problems. Dependent personality disorder, as well as anxiety disorders, mediate these clinical realities.,
Always starting with a good diagnosis will clarify the best way to meet the needs of those who request specialized assistance. Know, therefore, which treatments will be most appropriate in each case.
If your happiness depends entirely on what your partner does or doesn't do, you will be subject to constant anguish.
Most effective treatment for emotional dependence
A basic and healthy substrate of emotional dependence will always be there in a happy couple's relationship., It's true that, in recent years, the phrase "free yourself from attachments and dependencies to be happy in your relationship" has been repeated over and over. Now, these views are simply declarations of a form of individualism that is not rational.
Remember that we are emotional beings who are attached and therefore, it is completely understandable to feel a certain dependency towards the people we love. Annoyance occurs when you become a satellite that revolves exclusively around your partner.
Psychological exhaustion creeps in when you use your loved one as your only source of happiness., Then identity becomes blurred, self-esteem crumbles, happiness vanishes and relationships begin to suffocate. What to do in these circumstances? Which therapeutic strategies are most appropriate? Give details of the following.
---
---
1. Attachment-Based Therapy
One of the most effective treatments for emotional dependence is the attachment-based approach., It's a model that, right now, is having a lot of impact in clinical settings. This is because it allows us to understand and work on aspects such as the possible presence of trauma, the emotional needs of the person and their way of understanding relationships.
Thus, the first step in these situations is to assess the type of involvement in the evidence. For this, tools are available such as those described in a study by the University of Copenhagen; The "Patient Attachment Coding System (PACS)" also helps decide which approach is most appropriate for the patient.
See what therapeutic strategies are applicable to the treatment of emotional dependence:
Feeling-focused therapy is also pivotal in helping the individual to form emotionally mature bonds.
Working on the patient's defenses contributes to making contact with the internal narratives that lead to dysfunctional and unhappy relationship patterns.
Mindfulness-Based Treatment (MBT) enables a person to better understand themselves and others. In addition to optimally controlling your emotions and behaviors by understanding how your mind works.
Building a bond based on a secure attachment fosters healthy relationships based on trust and, moreover, greater competence in emotional matters.
2. Emotional Schema Therapy
Emotional schema therapy is an integrative approach; Combines cognitive-behavioral therapy with Gestalt and psychoanalysis. Facilitates understanding maladaptive thought and emotion patterns. The model was developed by psychologist Jeffrey Young in the mid-1980s and has been widely accepted.
International Journal of Cognitive Therapy highlights the usefulness of this therapy when it comes to managing the conflicting emotions that are a big part of everyday problems. If this is one of the most effective treatments for emotional dependence, it is because of the following reasons:
Integrates better emotional self-awareness.
Stop self-destructive relational behavior.
Develop self-compassion and self-recognition skills.
The patient learns to satisfy his emotional needs.
It is a valid and effective therapy for dependent personality disorder.
Schema therapy increases the individual's responsibility and independence.
This makes it possible to trace thought patterns inherited from childhood that make it difficult to build healthy relationships.
This allows you to understand that it is not possible to build a relationship based on waiting for the other person to meet all of your needs. For good emotional health, one must have Deactivate dysfunctional mental plans and replace them with more empowering ones., «I am also responsible for myself and therefore I choose to take care of myself and validate myself».
---
---
3. Cognitive Behavioral Therapy
The anatomy of emotional dependence hides many symptoms and comorbid problems at its foundation. Investigations carried out at Ifit University in Colombia narrowed it down to Many patients with this relational pattern show anxiety, depression, and impulsive behavior. For example.
This leads to one of the most effective treatments for emotional dependence: cognitive behavioral therapy. a magazine article Frontiers in Psychology argue that it is the most commonly used first-line technique for a large number of psychiatric problems and disorders. It is also the model with the most scientific support; Its potential against emotional dependence is as follows:
Strengthens self-esteem.
Work negative internal dialogue.
Neutralizes defense mechanisms and self-criticism.
Promotes the development of social and emotional skills.
This includes possible depression, trauma, and anxiety disorders.
Develop self-care and personal responsibility skills.
Guide to understanding how to have a healthy relationship.
The individual engages in more enriching and satisfying habits and behaviours.
It provides the individual with the tools for change by deactivating dysfunctional mental patterns.
Everyone needs love to grow, prosper and be happy. Escaping emotional dependency isn't easy, so it's worth stopping somewhere in the middle; One in which you continue to need the affection of others, but with the potential to be your best source of affection and validation.
Free yourself from the crutch of excessive emotional dependence
One cannot live only on "self-love". That is, well-being does not depend only on recognition and affection given to oneself. The love and affection of others is also necessary in order to feel complete, fulfilled and happy. It has, on more than one occasion, fallen into the suffocating web of emotional dependency and slow self-destruction.
Try to stay in the middle ground; There where wait for the emotional reinforcement of the loved one, but without turning it into your only existential supply. Happiness is also seeing yourself as a valuable and independent individual who, although you enjoy being in a relationship, also takes pleasure in your own independence.
You may be interested…
All cited sources were thoroughly reviewed by our team to ensure quality, reliability, currency and legality. The bibliography for this article was deemed reliable and of scholarly or scientific accuracy.
---
David, D., Christia, I., & Hoffman, SG (2018). Why cognitive behavioral therapy is the current gold standard of psychotherapy. Frontiers in Psychiatry, 94. https://www.ncbi.nlm.nih.gov/pmc/articles/PMC5797481/
Leahy, R.L. (2019). Introduction: Emotional Schema and Emotional Schema Therapy. International Journal of Cognitive Therapy,
12, 1-4. https://link.springer.com/article/10.1007/s41811-018-0038-5
Lemos, M., Vasquez, AM, & Roman-Calderón, JP (2019). Potential therapeutic target in people with emotional dependence. International Journal of Psychological Research, 12(1), 18–27. https://www.ncbi.nlm.nih.gov/pmc/articles/PMC7110170/
Talia, A., Taubner, S., & Miller-Bottom, M. (2010). (2019). Advances in research on attachment-related psychophysiological processes: Seven learning points for trainees and supervisors. Research in Psychotherapy (Milan), 22(3), 405. https://www.ncbi.nlm.nih.gov/pmc/articles/PMC7451314/
Talia, A., Miller-Bottom, M., & Daniel, S. I. (2017). Attachment assessment in psychotherapy: validation of the patient attachment coding system (PACS). Clinical Psychology and Psychotherapy, 24(1), 149–161. https://pubmed.ncbi.nlm.nih.gov/26596847/