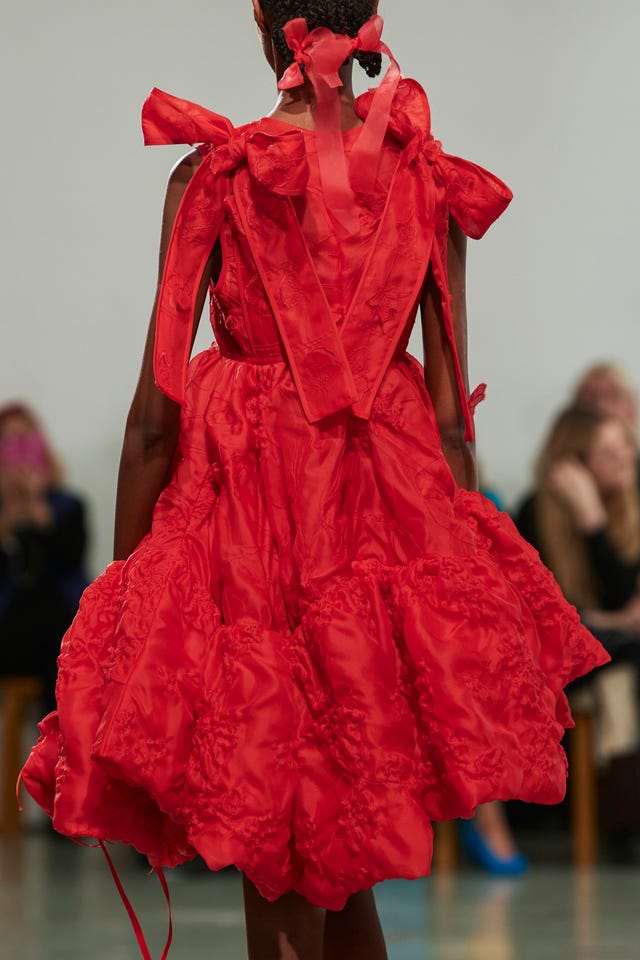 Savior DragonImaxtree
With the return of the most romantic trends ever – balletcore first of all – a whole series of accessories and details that make the world of pink the spokesperson for it are back. Like flowers, beads and bows. The secret to wearing them following the trends but remaining elegant is to focus on the hair. Hair accessories are back. Forgetting their school connotation, headbands, hair clips lend themselves to being the new favorites of the fashion world. The great Maisons have already treasured it, your favourite? The bow. Chanel Metiers d'Art 2021 claims the primacy of the one worn to the side, Giambattista Valli makes it taller and more bon ton, tying it in a ponytail, Cecilie Bahnsen weaves it into cheeky braids. Many have already succumbed to the trend, from Margot Robbie, Sydney Sweeney to Elle Fanning. The ethereal allure of bows also conquers clothes, which let themselves be enchanted by shapes, details and cuts of the same shape.
Those who have experienced the return of past trends with great pleasure will be pleased to know that there are no exceptions even for hair: hair trends claim the 2000s. Like? With the return of the much loved / hated headbands. Slim or extra, to be worn after Pilates or in the evening together with tailored trousers, it is a trend that immediately makes you happy. Maybe because you remember when low-rise jeans, tank tops and flip flops were all the rage in every situation – and smile knowing they'll be back too – or maybe just because wearing a headband brightens up your face and adds a touch of of essential simplicity.
To accompany the bands, the most luxurious and elegant version: the headbands covered with crystals. They are the quintessence of the Dior style – which in fact offers numerous versions, braided, inlaid, smooth – to show off both at Gala evenings and at Christmas parties. it is a jewel that does not disturb, it is a ploy to obtain a minimalist but refined ensemble. If you are looking for an even more particular version, Zimmermann inserts the detail of the beads, showy and colored in shades of blue and green.
Clothespins have undergone several changes over the years. When they were clips and when they were colorful butterflies in style nineties. This year they have become long and slim. Like the proposals by Chanel – which are covered with diamonds – or those by Pucci in monochrome. How to style them? With a low tail, very elegant and hyper glamorous.