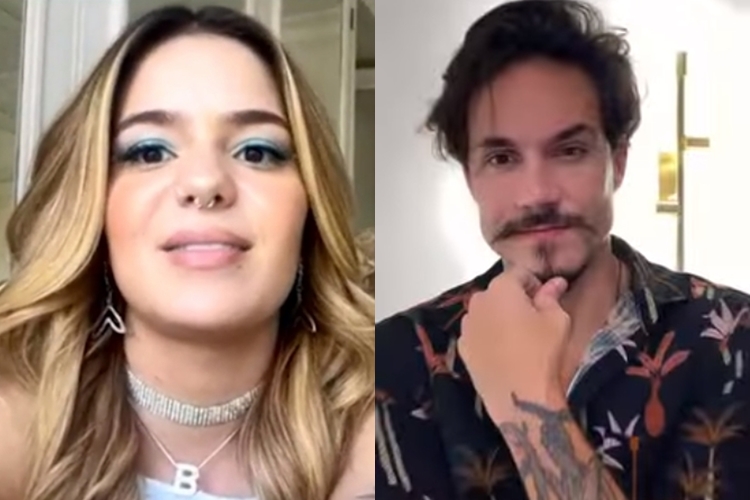 – Continues after announcement –

The ex-participants of Rede Globo's reality show, 'Big Brother Brasil', Eliezer and HIV Tube, are related. Recently the two were seen kissing at a party, only further reinforcing the fact that they are together. The couple also attended the birthday party of digital influencer Rafa Uccman, where they were dressed as Britney Speares and Justin Timberlake. Now, the ex-BBBs give details of the current relationship and talk about intimacies.
+ Weather Warms! Viih Tube appears alongside Eliezer on a special date
Viih and Eliezer gave an interview to QUEM Magazine and talked about their relationship, which they prefer not to label. Eliezer begins by saying that he and his 'girlfriend' are the perfect match and reveals that the two met through Rodrigo Mussi: "We are the perfect match. I think the universe really conspires. When I left BBB, she helped me a lot. She was very supportive of me there, she accompanied me throughout the program, helped me a lot when I was there and when I left we met through Rodrigo Mussi. Then, we started talking, getting closer, and then we went… We kissed there, another kiss here", said the former BBB.
– Continues after announcement –
On June 12, Valentine's Day, the ex-participant of the reality reveals that he went to a Spa along with Viih Tube. He comments: "It was very interesting. We went to the spa, got a massage, drank coconut water. I was trapped inside a bathroom (laughs). In fact, she took me. We went to the spa, then we had dinner and went to a singles party," he confesses.
+ Viih Tube and Eliezer are caught kissing
– Continues after announcement –

Viih, on the other hand, comments that he treats Eliezer as his date: "I got a free Valentine's Day voucher and I said to the girl: 'I don't have a boyfriend, can I be a date?', then she: 'can'. So I took him. Eli loved it", explains the influencer. And Eli says he doesn't need a label for their relationship: "Having a label is really bad these days. No longer need a label. Let's live, let things happen," she says.
– Continues after announcement –