An intense and bright finish the one between Empoli And Milanin which there is no lack of controversy. The incriminated episode comes in the 79th minute when the Rossoneri take the lead with Rebic's goal: the Croatian is put free by Leao, but it is what triggers the anger of the Tuscans the lineout of Sandro Tonali who launches the action surprising the defense of the hosts.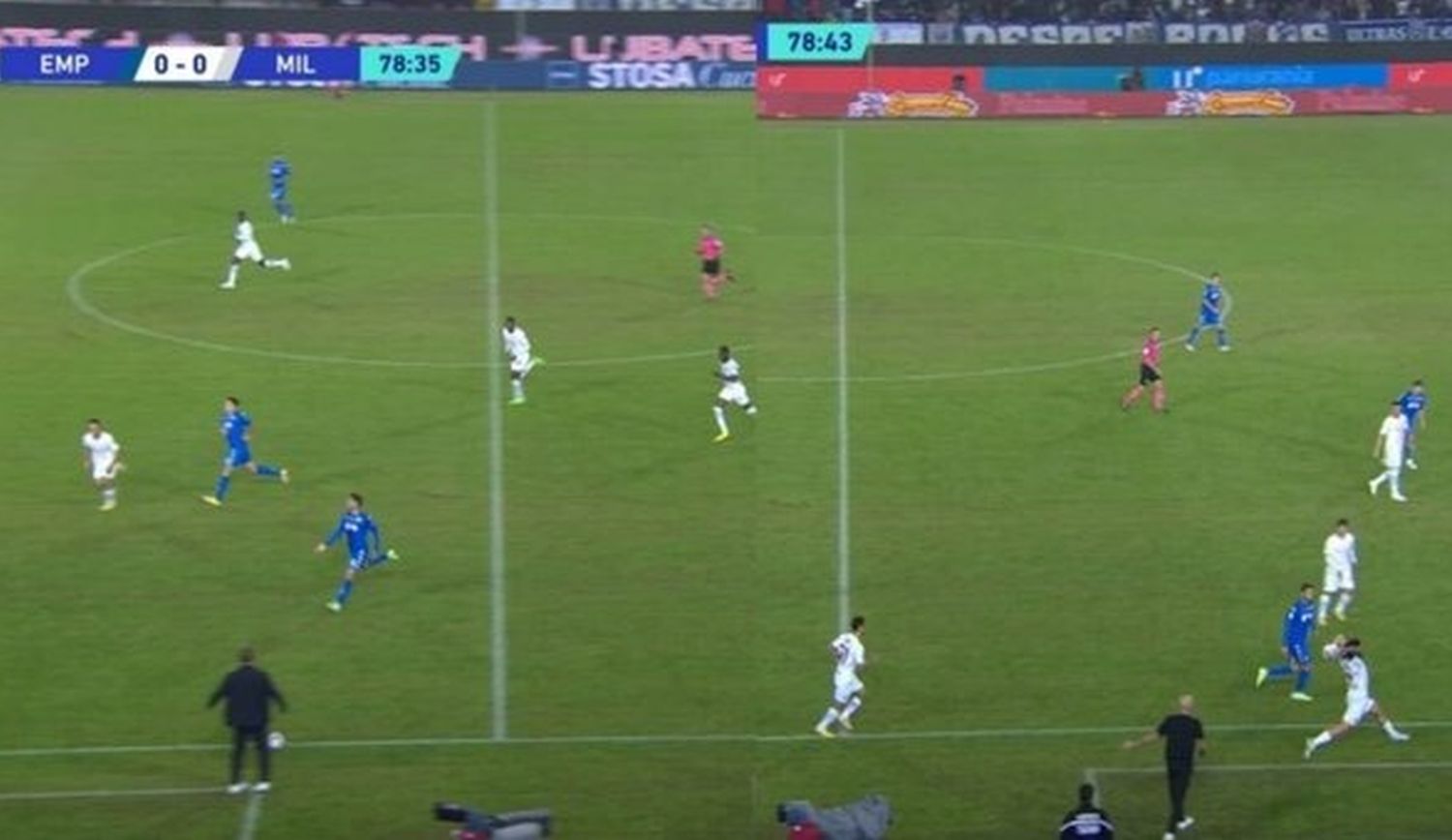 THE RECONSTRUCTION – As seen from the pictures of Sky Sport (in the photo the frames in question), Tonali takes the lineout about 10 meters ahead of the point where the ball actually leaves the pitch: neither the referee nor the linesman notices the fact and everything is validated. The Rossoneri midfielder also serves Stefano Pioli which delivers the ball into the hands of its player to further accelerate the resumption of the game. An episode that sparked the protests of the Tuscan bench and in particular of Paolo Zanetti (the referee Aureliano warns him), who at the end of the game reiterated his disappointment for what had happened: "Even if on the first goal, which is a game-breaking episode, the ball was put back on the field 10 meters ahead. these details make the difference, it's right to get angry, because when you do so much to climb a mountain you have to get to the top. The discussion was with the referee, they beat the throw-in much later. " Tonali himself at the end of the game admitted the 'cunning': "I didn't look at the position, it was difficult in a second. At most it had to be the referee who made it back. Then the goal came from this slightly clever throw-in. but it was what I had to do in that moment, I was right not to look because it was the right thing to do ".
THE RULES – It is certainly not a new episode in football, in all games it happens to see players take throw-ins not from the exit point of the ball. And in most cases there is a sort of 'tolerance threshold' on the part of the referees that allows you not to break up the game excessively. However, it also happens that moving too far from the correct point leads to interventions by the referees: most often with a recall to order the player to step back and position himself correctly, less frequently than it is decided to proceed with the spare, thus assigning the lateral to the opposing team. The episode involving Tonali could fall into this specific casehowever, neither the referee Aureliano nor his assistants recognized the imprecision; it should also be emphasized that in these cases the VAR cannot intervene.