Story
"Entrepreneurs are not born, they are made": José María Salles – Business and Motivation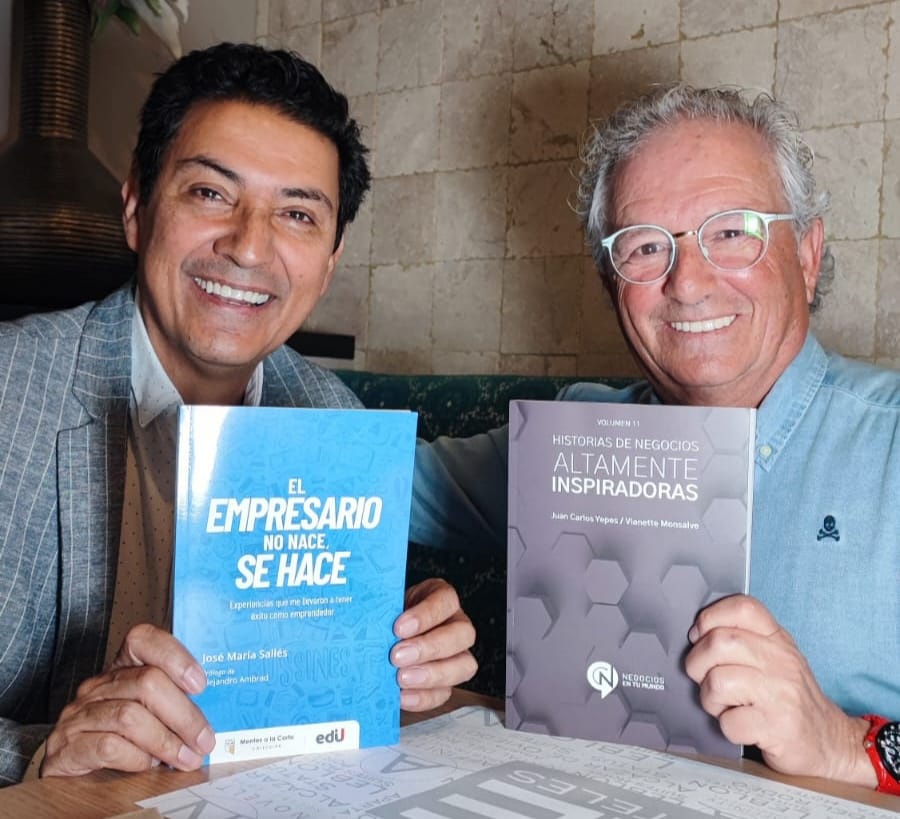 Follow this blog

Spanish businessman and author José María Salles is in the top 5 of the most charismatic entrepreneurs I've interviewed in my life as a journalist. Don't ask me who the other four are, I don't want to remember so as not to exclude anyone. 😊 The truth is that I have had the opportunity to meet and talk to wonderful people and this interviewer marked me very positively. I have interacted with him twice and I have learned a lot about entrepreneurship.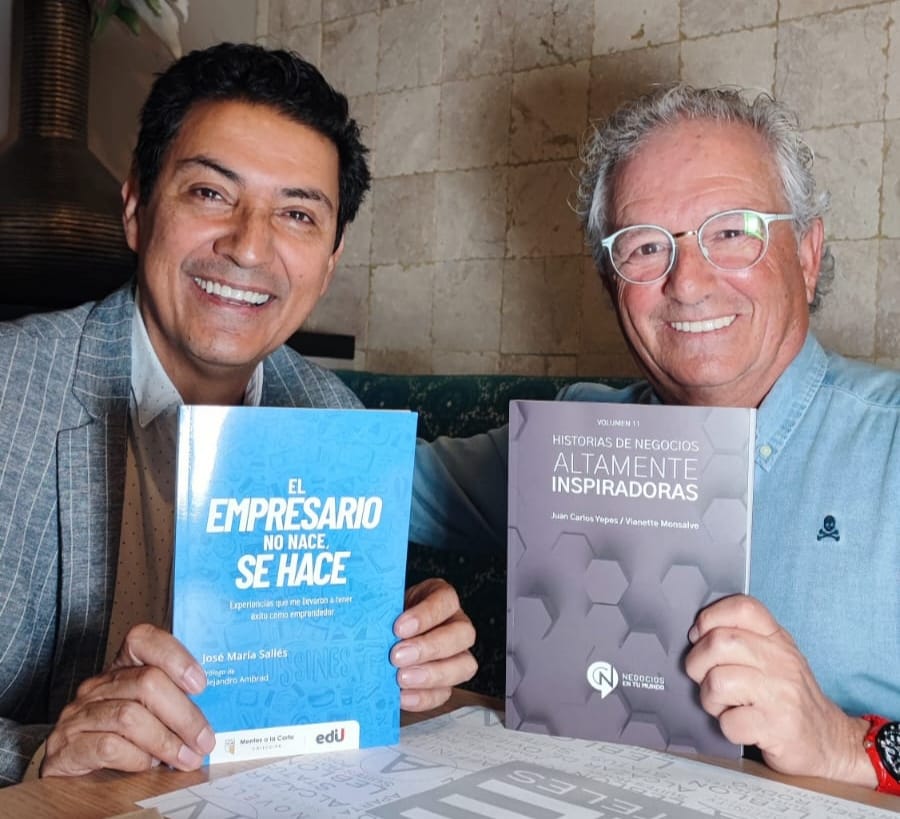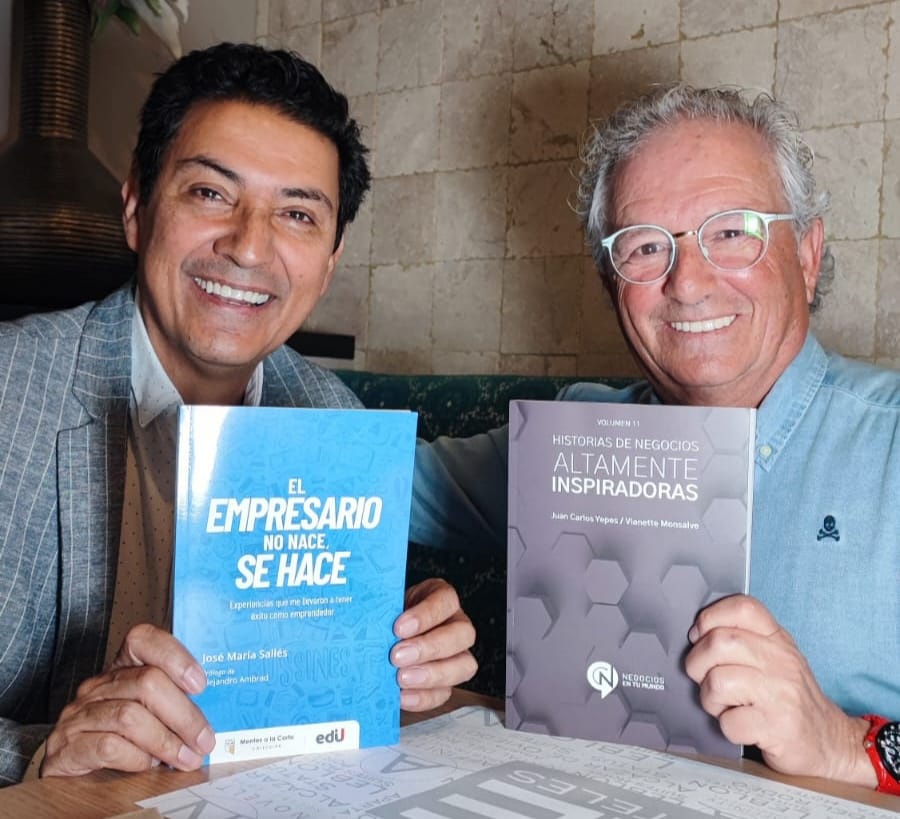 Exchange of books with Spanish writer and businessman José María Salles.
---
The most recent time was two or three weeks ago at a discussion organized by the National Library in the Mayorca Megaplaza in Sabaneta. There, Jose Maria shares with us several keys to doing great in the world of entrepreneurship.,
For this reason I recommend doing it blindfolded. Therefore, If you are interested in the world of entrepreneurship and are looking for inspiration and guidance to achieve your goals, "Entrepreneurs are not born, they are made" is an excellent book that will help you in this objective.
As a lover of technology and innovation, one of the aspects of José María Salles that caught my attention is the ability he has as an entrepreneur that led him to be part of the world technology milestone. He holds the honorable title of co-founder of Wtransnet, the first B2B online platform in the world of logistics and transportation, which changed the way this sector works in 1996.
about thirty years ago This visionary had already created a collaborative business model supported by the Internet, The company continues but José María is already devoted to other matters.
Returning to the book, I must say that it presents a unique mix of practical advice, humour, adventure, anecdote, fiction and biography. This is the best way to tell a story because it is Jose Maria's natural style: teaching based on his own experiences.
In "Entrepreneurs are not born, they are made", José María Salles shares his personal experience in the world of entrepreneurship, From starting out as a bank employee to building his own companies,
His story is inspirational and shows that success doesn't happen overnight, It is the result of non-conformity, persistence, passion and innovation.,
The book is divided into chapters that address various topics related to entrepreneurship from the importance of having a positive and focused attitude, Need to take risks and step out of comfort zone to achieve success,
every capital Filled with anecdotes and practical advice that will help entrepreneurs overcome obstacles And keep walking on your way to success.
Also, "Entrepreneur is not born, it is made" It is also useful reading for those who have already started their business. The author shares his mistakes and failures in the business world, and how he learned to grow and improve from them.
book in this sense Teaches readers to identify mistakes made in their efforts And learn from them to move forward.
In short, "Entrepreneurs are not born, they are made". This is a recommended book for anyone interested in the world of entrepreneurship.Whether you're starting your own business or looking for inspiration to advance your career.
The story of José María Salles is proof of this Success in the business world does not come by chance, it is the result of hard work, perseverance and innovation., Must read this book if you want to be successful in the business world.
This is the link where you can get the book in National Library.
Publisher: Ediciones de la U / Mentes a la Carta
This is Valentina Muñoz's interview with José María on our Business in Your World program.
---
Remember to let me know about potential topics and guests for this blog, for my TV show Negocios en tu Mundo, and for our highly inspiring Business Stories book collection. You can find me at my email [email protected] and in my social networks: doR, LinkedIn, Facebook and Instagram. I invite you to read Highly Inspiring Business Stories – Pandemic Edition, which you can access from the National Library at this link. This is a very powerful and useful text.
(visited 46 times, visited 46 times today)