Interview with Eugenio Mastrandrea, seen on Netflix in "From Scratch – The strength of a love" with Zoe Saldana. He talks to us about acting and how to stay fit
A new series has popped up on Netflix for a few days, overwhelmed (it is constantly in the Top 10), starring a star like Zoe Saldana ("Star Trek", "Avatar", "Guardians of the Galaxy", "Avengers") and a Italian boy. His name is Eugenio Mastrandrea, with the "r" and therefore has nothing to do with Valerio, even if like him he is a true Roman. Charming and beautiful enough to capture the heart of the splendid Zoe in "From Scratch – The strength of a love", Eugenio – 28 years old – told us everything about himself, including his sporting passions. Some very unusual…
Let's start with a curiosity, how do you get to make a Netflix series with Zoe Saldana?
"It's actually less difficult than you think. I did a series of auditions for the role of Sicilian chef Lino, the last one also with Zoe on Zoom, since we were still in full pandemic. Then they gave me the wonderful news. It's a very important production that catapulted me to Hollywood, a decidedly impactful experience. At the beginning a little agitation, good, there was…".
"An extraordinary person, an incredible actress. I feel honoured, lucky and blessed to have been able to work alongside a professional like her. She allowed me to build the journey of these two characters together, she treated me as an equal, even though she was Zoe and I was the kid who comes from Rome. She taught me so much."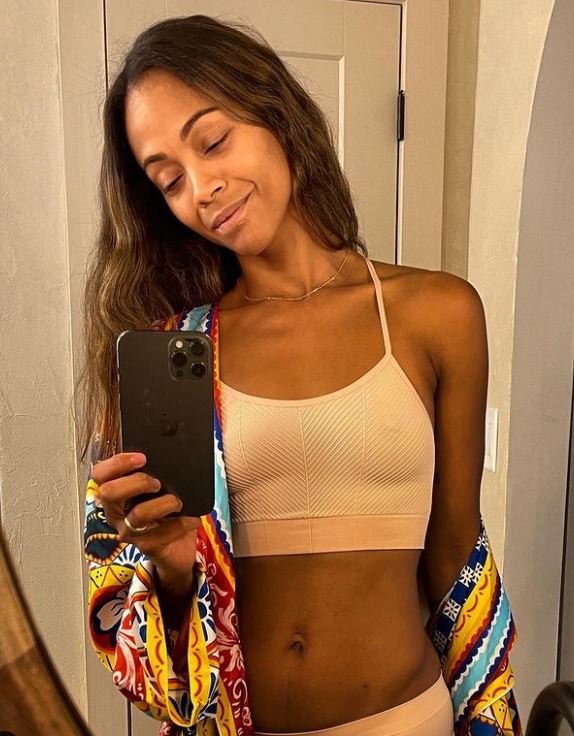 Let's talk about how to keep fit to be credible next to Zoe Saldana?
"I swim. I swim a lot, possibly every day. Even now that I'm on the Amalfi coast on the set of 'The Equalizer 3' (another Hollywood mega-production with Denzel Washington and Dakota Fanning, ed) I've brought my bathing suit and as soon as we close this interview I'm going to dive. It hasn't always been like this, I had to choose the swimming pool after a heel injury, now it's been five years since I can't do without it. After all, I've always done a lot of sport, I was thrown into the water when I was very young and I always swam from 2 to 12 years old. Then I tried karate and fell in love with it. I became a black belt, did some important competitions and only stopped when my acting commitments prevented me. But it's something I've dedicated a lot of time to and to which I'll always be attached: there the confrontation isn't with the opponent but only with yourself, a useful lesson whatever you have to face".
Is there any sport that you follow with particular passion?
"I prefer to do sport rather than watch it. I am an anomalous Italian. I don't particularly like football either. If there is the national team I obviously follow them, but I like the social aspect more than the sporting one".
"Michael Phelps, the greatest Olympic athlete ever. I studied his history, I know his most important races by heart. His attitude is unique and I respect him very much, I understand the sacrifices he was forced to make and that effort has led him to conquer record after record. As a former athlete, I can't help but admire the perseverance, dedication and mental balance required to carry out training sessions like this".
Even the Italian swimmers are giving us a lot of satisfaction.
"They are fantastic, from Paltrinieri to Ceccon. But we have always had our say in the pool".
No other passion? Tennis, cars, basketball?
"Actually, there is one."
(Laughs) "Yes, but it's strange… Having practiced karate, I'm passionate about martial arts and some time ago I discovered sumo by pure chance".
"There was a time when I was obsessed and followed everything on the internet. Now I just check every now and then how the Japanese championship is going".
A classic bar topic in Rome…
"And of course, soccer and sumo! But it's really an extraordinary art, it has an incredibly fascinating ritual and they are crazy athletes! They're not just super overweight people who push themselves, they're phenomenal martial athletes with splendid physical performance."
"No, please! But you can't, it's not something you can do as a hobby, beyond the weight… But you should find out!".