He has a light-hearted smile, an innate kindness, and an ironic intellect. Ewan McGregor was also a major star at the recent Toronto Film Festival, in Canada. Sometimes, he likes to improvise lines, but he never forgets to talk about his dedication to cinema, as well as in causes he believes in. October 8, 2022 will take place in attendance at the City Market Social House in Downtown, Los Angeles, and streamed online, the GO Campaign Gala, of which he, Lily Collins and Robert Pattinson are ambassadors. Because even in Los Angeles there are still many poor people who need support and help.
Commitment to solidarity
"I love that Go Campaign (www.gocampaign.org) is committed to helping children and young people get an education," explains Ewan. And his vision is very productive: he supports the heroes of the various communities, those who are able to carry out a concrete project… Furthermore, you have the opportunity to follow the children and see what they will do in the future… ". For many years he has also traveled with theUnicef for the whole world to try to change the lives of many children in need for the better. "It gives me so much to be able to help others and I am a father, so I feel this responsibility even more. As a star I know that five minutes of my time to talk about a cause or a problem can attract the attention of millions of people. " confess.
From Scotland to California
Ewan, from Scotland, has been living in Los Angeles for a long time and a few years in Topanga Canyon, near Malibu, where he is often seen on Highway 1 with his motorcycle or around clubs, especially if he plays there. good live music. Ewan doesn't even have the attitude of a star, and it can often happen to see him conversing at his ease with people he runs into by chance. "I've never considered myself a star, but a man like everyone else, with a job that makes him stand out more than others," he says. "I have friends not only in the world of cinema, but in all fields, some even for a long time that I knew before I became famous… And, they are the ones I trust the most," he adds.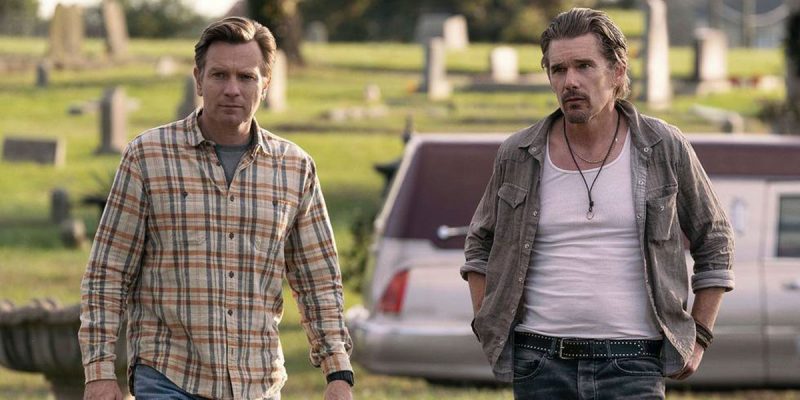 The projects
At the Toronto Film Festival, Ewan just presented Raymon & Ray, his next project, but he has promised that there is so much more in the pipeline. How Obi-Wan Kenobi, the Star Wars icon he has often played, starring in a new series on Disney +. Ewan will also be a voice actor for a character in the Pinocchio by Guillermo del Toro, which will premiere at the BFI London Film Festival on October 15, 2022, with a release on Netflix on December 9.
For interpretation in Raymon & Raywhich will air on Apple + on October 21, you and your co-star, actor Ethan Hawke, have been celebrated by audiences and critics alike…
The plot tells of two brothers who had long since separated and who meet for their father's funeral. It's an intricate drama with moments of bold humor as well. Ethan and I had a great understanding, it was as if we had known each other for a long time. But I think this familiar theme leads many to reflect on meaning of life and on what really matters. The two will make an emotional journey that will lead them to the discovery of secrets, as of a certain wisdom, which makes them understand how true love is inevitable, even if one has been hurt, and how changes are necessary. The two will realize that they will have to settle the accounts with the past if they want to evolve in their lives. I am convinced that everyone will find something to deal with in all this …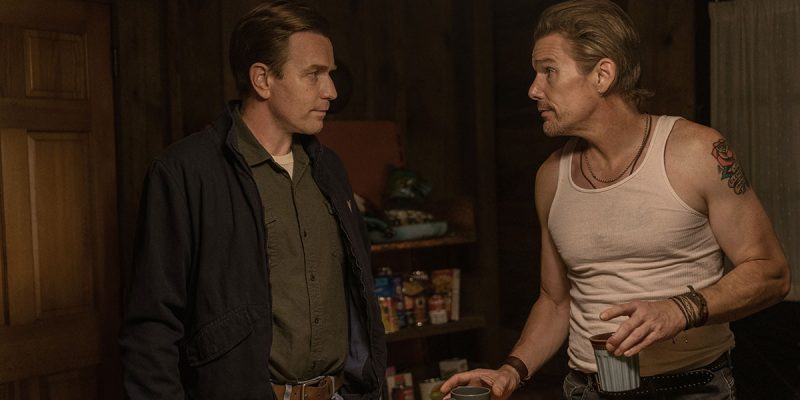 The series was also recently launched on Disney + Obi Wan-Kenobi, presented at the Star Wars Celebration in Anaheim. You are a veteran of the saga …
I'm not a science fiction fan, but the adventures of Star Wars have bewitched me since childhood. My uncle Denis Lawson, also an actor, had played the character of the pilot Wedge Antilles in original trilogy of the saga. I was very happy then, when I was first offered the role of Obi-Wan Kenobi, in 1999, for Star Wars: Episode I – The Phantom Menacedirected by George Lucasand then for the next two films, equally exciting and adventurous.
Where do you think the great success of Star Wars is hidden?
I was only six years old and my brother eight, when our parents came one day to pick us up from school to take us to see the film of the saga where our uncle appeared. I was immediately bewitched by the values ​​that are evoked, for that sense in knowing how to fight heroically in what you believe in, for higher values. For that meaning of the Forcewhich in this science fiction universe is a great source of energy generated by all living beings that pervades the planet with all its beings and its existence.
The Obi Wan-Kenobi series instead presents his character in a sort of existential crisis, albeit always heroic. And it wasn't easy to do. She is also an executive producer.
This story has been a long journey for me that has followed me throughout my career, from the beginning to my maturity. And I think making a series was a great idea, because we could develop the characters more. Obi Wan-Kenobi now feels aged, but he still has strength with him. It took at least four or five years to be able to produce it. It was always uncertain whether to stay on a great movie or try a series, the new 'planet' that conquered the general public. But for me it was still essential to finish the project, because I knew how much the fans cared.
For me, when a film is seen it becomes of the public, it is no longer mine. And I liked the idea that my character could be known by the old generation as well as the new generation. In the past, social media didn't have as much impact as it does now. And, also for this reason, we took into account the new format from a commercial point of view, because we knew that we would attract the youngest. The funny thing was that, this time, even in the whole team on the set there were a lot of fans. This shows how much power this saga has!
How did you decide to be an actor?
I grew up in a very small town in Scotland where everyone worked in sheep farming. And where a conservative mentality prevailed. I felt it was not my environment. I've always had a great sense of rebellion and freedom inside. So I began to admire my uncle who was an actor and who had a truly global vision. He also he traveled all over the world. When I was born in 1971, he was working on an Amsterdam production of the film Hair. I grew up as a child listening to different stories about him and how, for that occasion, he went around barefoot dressed as a hippie, handing out flowers for peace among the people. I was intrigued by how someone could turn into another person and I immediately fell in love with the theater.
At the age of five I already knew that I wanted to devote myself to acting as a profession and I communicated this to my parents, who were teachers – therefore both with solid and safe jobs – at just nine years old. Having an artist in the family, they immediately took me seriously, fortunately, not hindering me. And my uncle, after a first moment of skepticism, understood my determination and gave me the first tips to pass the auditions. But I've never found too many difficulties, because I love acting. It is something that amuses me a lot and it comes naturally to me.
It wasn't difficult to break through, then?
I recommend that if you really want to do a job, and be successful, it's important not to give up and have faith. I was not thrilled to go to school, because I preferred to read many books by myself and work. So, at sixteen, I thought about dedicating myself to the acting profession. And I was able to get into a theatrical production as an assistant and 'handyman'. After only eight days of leaving school, I found myself on stage acting. The director recognized my passion immediately. I had a very small part, but I was together with very good professional actors. I realized that I could do it … At eighteen I started studying theater in London.
He then broke through with Danny Doyle's Trainspotting …
I think I had that role, perhaps, also due to my youthful arrogance, which, in that case, matched best with the character I had to play. At the time I was convinced that I was good and that I could really do whatever I wanted if I was committed to it. Spin Trainspotting it was incredible, the pace was fast, like music dominating everything. And London he was so cool at the time. It was a great experience for me, because Doyle is one of the most talented directors for me. I learned a lot from him. Also not to take me too seriously. He taught me that even if I became a star I would have to continue to be good and focused. It didn't take much for everything to end and to ruin my reputation. I knew I couldn't afford to arrive unprepared and make stupid mistakes. How to choose roles that are not suitable for me or in which I do not believe. The competition was too high. For this reason, even today, when choosing a project, I rely on the script and the director.
You are also involved in making books, documentaries, photographs… With your dear friend Charley Boorman and with a cameraman you have traveled anonymously all over the world on a motorcycle. The last adventure you completed in 2020, Long Way Up. This time you rode electric Harley-Davidsons from Argentina's southernmost tip to Los Angeles.
I love old motorcycles, which I collect as well as vintage car. And I also know how to fix them with my hands … (Smiles, editor's note) Riding a motorcycle with the wind caressing my skin and hair gives me infinite freedom! I use the motorcycle almost every day, even to go to work on the sets. And, although I sometimes miss Scotland, where I have my origins, for those green and endless landscapes, I love Los Angeles, because its climate allows me to get on a motorcycle every day. But, perhaps, in Scotland, who knows, one day away, I will go to grow old and find my serenity in the wilderness.
© REPRODUCTION RESERVED
For other contents subscribe to the Forbes.it newsletter HERE.