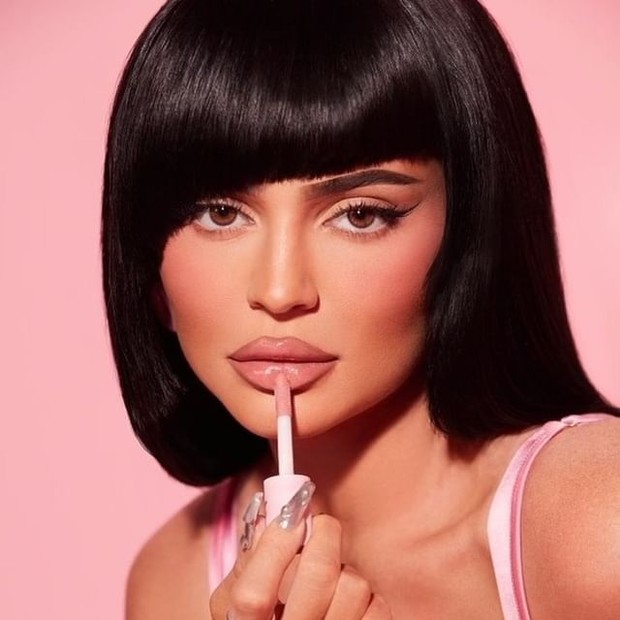 Since launching her cosmetics brand Kylie Cosmetics in 2015, which debuted with the now-iconic Lip Kits, Kylie Jenner has been shaping the beauty market. An immediate phenomenon with products sold out in minutes, the businesswoman has only seen her beauty empire grow since then. In 2019, it was the turn of the youngest of the Kardashian-Jenner clan to enter the skincare universe with Kylie Skin, which offers a clean beauty portfolio with vegan cosmetics for the face and body care routine. Together, the tags have over 31 million followers on Instagram.
Expanding to offer products to its extensive fan base around the world, Kylie Cosmetics arrives in Brazil this Tuesday (10.05) in a partnership with retailer Sephora, bringing 20 items from its makeup and skincare portfolio. In an exclusive interview with Vogue Brasil, the businesswoman spoke about this new step in business and the decision to bring the brands to the country for the first time. "The Brazilian cosmetics market is one of the biggest in the world and my fans in Brazil have been asking for the makeup line for years. I can't wait for everyone to test my collection. I created the skincare line because they always asked for my skincare routine. with the skin – and prepping the skin is really the key to a well done makeup – so I'm looking forward to launching the two brands together to my Brazilian fans", she said.
From what has changed in her skincare and makeup routine with maternity to her favorite products from Kylie Cosmetics and Kylie Skin, check out our full chat with Kylie Jenner in celebration of the brand's arrival in Brazil.
VOGUE: What were your goals when you started building your business?
KYLIE JENNER: My goal was to present products that would help my fans feel more confident when using them – in my case, it was Lip Kits. I've always loved plump lips and never leave the house without lipstick, but I had a hard time finding lip liners and lipsticks that matched each other. I saw an opportunity in the market to take advantage of, so I told my mother about the idea of ​​launching a brand. With growth, I wanted to introduce new cosmetics that would help people feel good about themselves.
V: When and how do you feel most beautiful? And how do you want Brazilians to feel when they use your beauty products?
KJ: I feel more beautiful when I feel confident, and I never feel more confident than when I do full makeup. I love transforming my makeup to improve my mood. I also want Brazilians to feel confident using my products to compose their looks, whether subtly, in a more natural production or with a very glamorous makeup!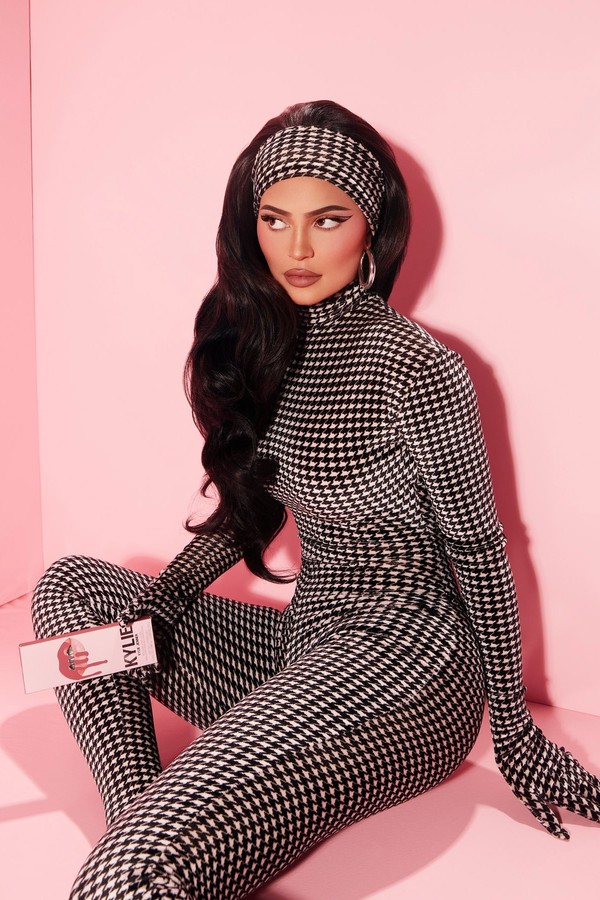 V: What has been your experience with makeup throughout your life?
KJ: I've always loved makeup. I used to have a makeup routine that took three hours to do, but now that I'm a mom, I've definitely had to cut back on that process. However, makeup has always been very important to me. It's my moment of self-care, I put on a song and take the opportunity to take care of myself. When I started doing my own makeup, it was a lot about dealing with my insecurities, like my lips.
small. Putting on makeup continues to give me a lot of confidence, and I'm so lucky to be able to turn my passion into a successful business by sharing my favorite products with fans.
V: Which Kylie Cosmetics products do you think will be most successful in Brazil and why?
KJ: My must-haves are the highlighter, the compact blush and, of course, the Lip Kits – and I definitely think that all these products are going to be a hit in Brazil! Our matte liquid lipsticks, lip gloss and lip oil are our best sellers and I hope the Brazilian public loves them too.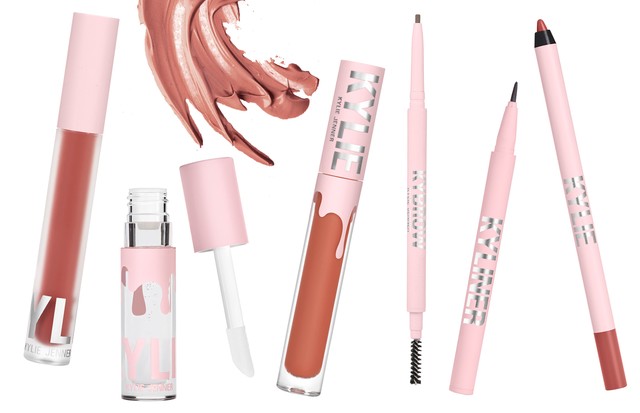 V: What are the best beauty tricks to use with your products?
KJ: I have lots of tricks and tips! One of them is ensuring skin care, I always start by cleaning my face with the Facial Cleansing Foam and then I moisturize using the Facial Moisturizer to make sure my face is makeup ready.
I think if I had to cut my makeup routine down to five minutes, I would definitely prioritize blush, brows, and maybe Lip Blush. I always make a point of working on my eyebrows every day, my makeup artist really made me understand that they shape the face. I use the Eyebrow Pencil to define and extend the shape, then comb them upwards. I also lightly draw the top and then smooth it out with a brush. Blush is another very important part of my routine and I love to apply a little on my nose and cheeks for a natural and healthy touch on my face. I also apply the brown liquid eyeliner to the lower lash line to define without overdramatizing the makeup.
V: What is your personal take on clean, vegan beauty?
KJ: Clean, vegan beauty is very important to me – especially after becoming a mom, I did a lot of research on safe and clean ingredients. When I created the brand, it was paramount to maintain a commitment to using clean ingredients, without ever sacrificing performance. We've made great strides in innovation over the past few years and I'm proud to say that our formulas are clean, vegan, created without animal oils, parabens and gluten, plus a list of over 1,600 components that could be harmful. For this, we don't need to compromise our quality, all cosmetics have high pigmentation and durability in color, as they were formulated with carefully selected raw materials to help take care of the health and appearance of the skin.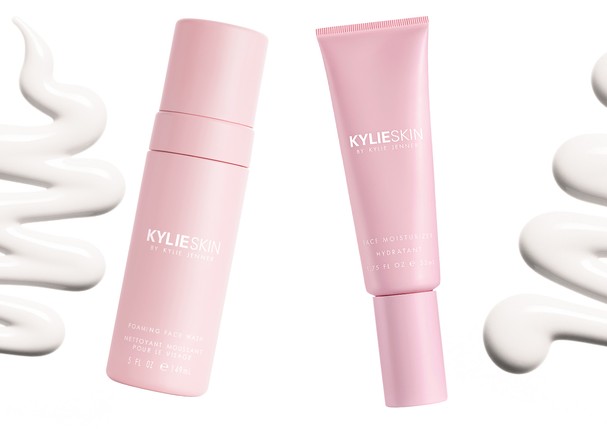 V: Where and how do you get inspired to create new products for Kylie Cosmetics? What are you looking for when developing them?
KJ: There are many things that inspire me when I think about collections. It's definitely one of my favorite parts of the process. I really get ideas from everything around me, whether it's my family or pop trends.
V: Kylie Cosmetics has been one of the most successful brands in recent years. What do you still intend to do in the beauty market?
KJ: I created Kylie Cosmetics to give my fans access to the products I use and love. The process was the same with Kylie Skin: my fans asked for a skincare routine, which are products very close to cosmetics. Each release has a specific purpose and is formulated with high quality ingredients without losing the affordable price.