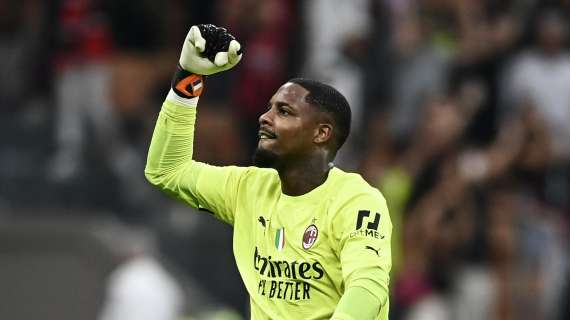 MilanNews.it
© photo by www.imagephotoagency.it
The Lille player Jonathan Bamba spoke exclusively to MilanNews.it of his compatriot and friend Mike Maignanthe Rossoneri goalkeeper with whom he won Ligue 1 as a protagonist in the 2020-2021 season after a decade.
Jonathan, you and Mike Maignan won the French championship together two seasons ago. Since then he has entered a new dimension: top Italian club and the place is played with Hugo Lloris in the national team. What do you think of the rise of the current AC Milan goalkeeper?
"For me it is not a surprise because here we are talking about a world-class goalkeeper and he proved it to Milan. I hope to see him continue at these levels so that he can help Milan stay on top of Italian football. "
Are you already one of the strongest goalkeepers in the world?
"We all see this as one of the best around. Mike is a limitless goalkeeper with great ambitions. He helped us at Lille win the French championship here, then repeating himself in Italy with the Rossoneri. We hope he continues, I'm very happy for him. "
What does he tell you about Milan?
"He tells me he is very happy in Milan. I spoke to him yesterday on the phone and I hope he will be back in time for the World Cup and to help the Rossoneri. "
Does Mike see Milan as a goal or a springboard?
"For him, Milan is already the top. And it is the same thing that we Lille players think: Milan is a great club, especially in Italy. And I hope to see the Rossoneri at the top also at the European top. "
Courtois, Donnarumma, Maignan. Choose one to play, one for the bench and one in the stands.
"(Samba laughs ed) Maignan, Maignan! I don't know if he's stronger than the other two but I choose him! ".