In a race with Max Verstappen in difficulty, after five successes in a row by the Dutch phenomenon, the Singapore race could have brought back the Ferrari on the top step of the podium. Instead, Charles Leclerc he finished second behind Red Bull by Sergio Perezwith teammate Carlos Sainz third. However, the Monegasque of Ferrari was not able to overtake the Mexican on the track.
Singapore, Leclerc mocked by Perez
In Singapore, Leclerc started from pole position but it was passed by Perez to the departure. A position that he was no longer able to recover. He tried it on several occasions, especially after thelast restart from the Safety Carhowever in the end the Ferrari driver had to give up in the final laps.
To Autosportthe Monegasque commented on the failed attack: "I was quite surprised because I just lost the DRSPerez's tires started to work and I have lost some control – her words -. I made a few mistakes, just trying to be as close to as possible overtake it on the straight".
The failed attempt by the Ferrari driver
In a very complicated race, where the drivers had to start with intermediate tires and where there have been several interruptions between Safety Car and Virtualthe track has gradually dried but only in the trajectory. Not insideso in the end Leclerc didn't have many chances to try to pass Perez.
"I couldn't brake later because I didn't know what the curved entry track was like – he explained to Autosport -. In one lap I was very close and I thought I'd go inside and take off late, but for me it wasn't worth it, so I waited for the right opportunity. Unfortunately, in the end it did not come".
Ferrari, a wasted opportunity
The World Championship is now in the hands of Red Bull and Verstappen, but now Ferrari hasn't won a race for three months, Leclerc in Austria. Singapore could have been a great opportunity, but it was wasted. Also because Perez was penalized by only five seconds for the infringement under the Safety Car regime.
Leclerc talked about this to f1only.fr: "It goes to the end, I knew about Perez under investigation. So I pushed, but as soon as the engineer told me he was more than five seconds ahead, I had to drive the car to the end. The conditions were really very difficult and it was difficult to drive ".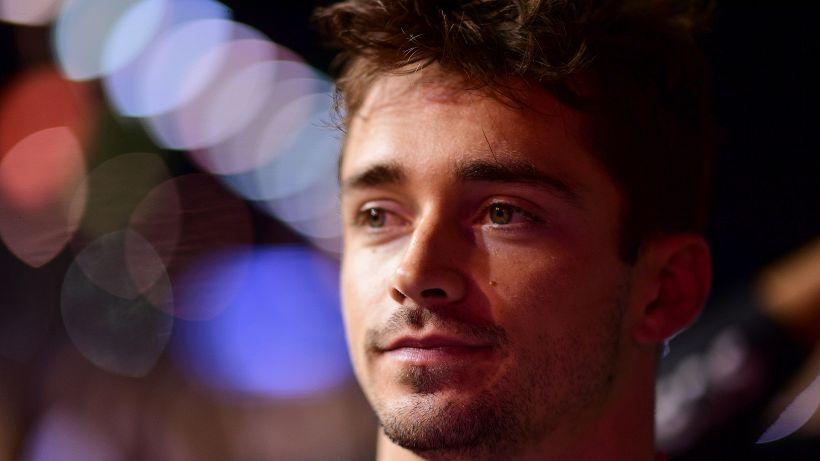 Source: Getty Images