If she has made her (obvious) choice between Leo Messi and Cristiano Ronaldo, there is no question of deciding who she prefers between Meghan Markle and Kate Middleton. Pisces ascendant Aquarius, she is endowed with a sixth sense which helps her to unearth the most hidden information about your favorite stars.
While ballerinas made their big comeback in the second quarter of 2023, they have now been dethroned by controversial shoes. Lily-Rose Depp definitely had a head start.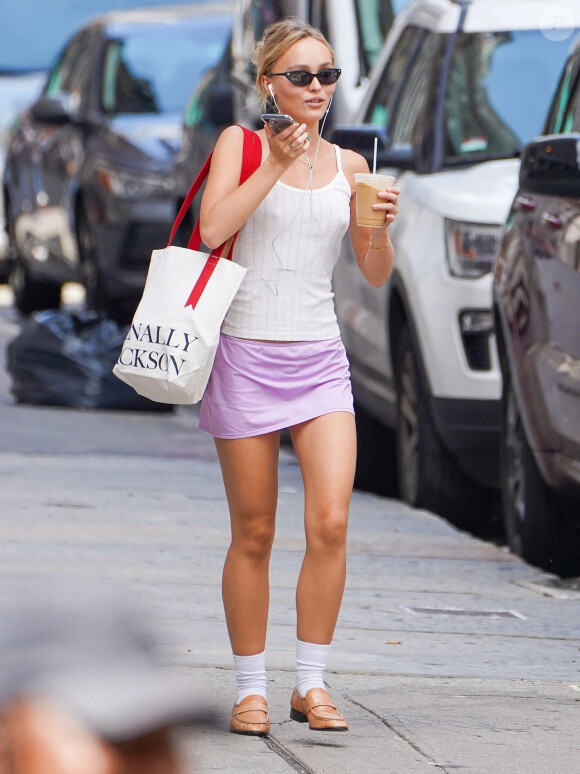 Fall-winter 2023: These controversial shoes replace ballerinas, Lily-Rose Depp had a head start Dailymotion
Widely denigrated by the majority, ballerinas nevertheless made a comeback in the second quarter of 2023. But this fall-winter 2023, they are preparing to be eclipsed by another controversial shoe. According to fashion experts, it is the moccasin that will be on the feet of all fashionistas. Barely arrived and already gone. Ballerinas managed to very quickly rise to the top of the ranking of the most coveted shoes of 2023, but this was only short-lived. Now give way to moccasins, and it's not Lily-Rose Depp who will complain about it. It would indeed seem that the daughter of Vanessa Paradis and Johnny Depp had a head start…
Every year, moccasins seem to be popular at back-to-school time. While the children get their hands on the schoolbag that will accompany them for this new school year, the moccasins attract the older children in the window. And fall 2023 is no exception since flat shoes without laces are already appearing on the feet of the most followed influencers on social networks. Josephine HJ, Claire Rose, Emili Sindlev, few of them have resisted them. And according to Marie-France, Google searches related to women's wedge moccasins have exploded in the last thirty days. So are you going to give in to temptation?
Lily-Rose Depp, Lolita look and preppy shoes
If these shoes have embodied French chic and elegance for years, Lily-Rose Depp already focused on moccasins a while ago. Already in September 2022, the actress, model and Chanel muse (like mom), fell for the preppy shoes of the season. The one who has always accustomed us to subtle, discreet and effective looks, staying away from garish outfits, was surprised during a solo outing in New York, moccasins on her feet. She wore them with a lilac-colored mini-skirt, a white tank top with thin straps and a large tote bag. Very chic camel shoes to break the Lolita effect. The star of The Idol will therefore be delighted to know that her moccasins have not said their last word.