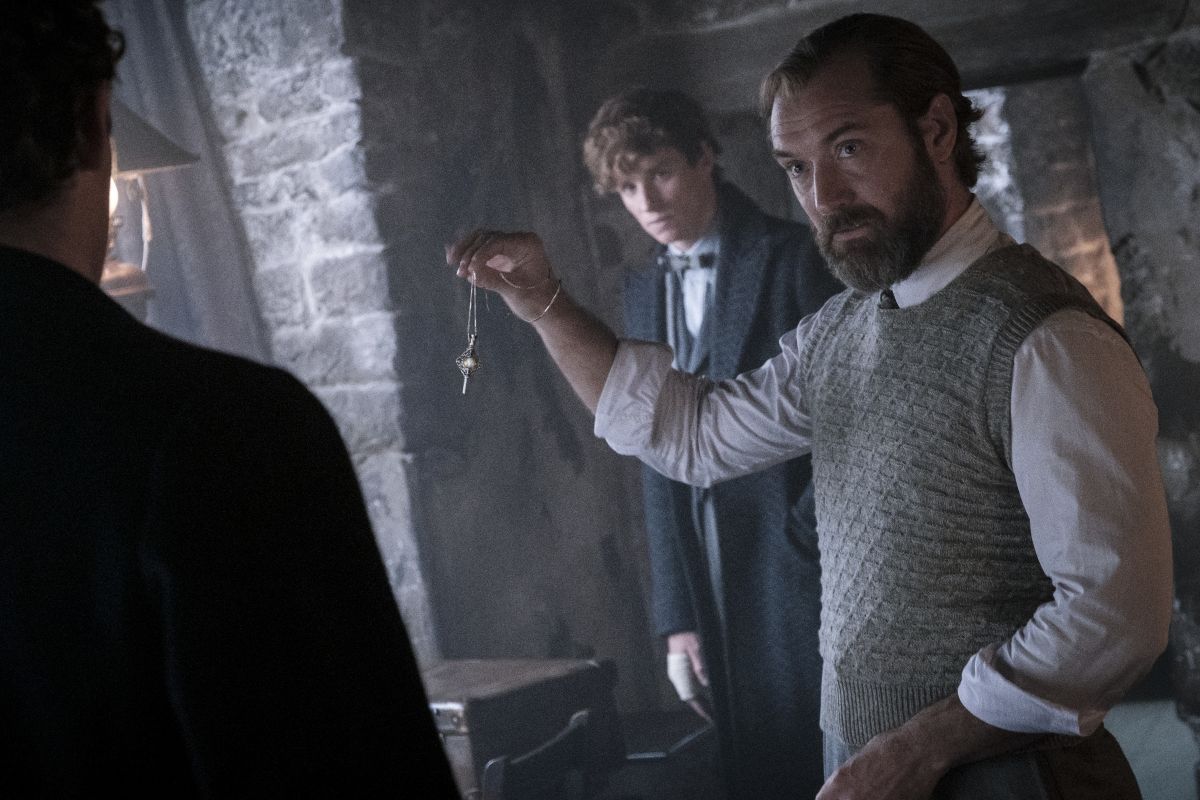 Fantastic Beasts-Dumbledore's Secret (2022), the third adventure in the Harry Potter spin-off saga arrives tonight in its first TV run: protagonists, Jude Law and Eddie Redmayne. That is why it is the film not to be missed. Photo Warner Bros
Nine months after its release in cinemas around the world (and del resounding success at the Italian box office), Sky brings tonight on TV the latest chapter of the saga set in the magical world of Harry Potter.
Where to see Fantastic Beasts: Dumbledore's Secret
At 21.15 on Sky Cinema One come on Sky Cinema 4K (on demand and on Now), the third prequel of the original series airs: Fantastic Beasts – Dumbledore's Secret (2022). Directed, again, by David Yeates. Which finds almost all of its protagonists. Not everybody. In fact, at the start of filming, an unexpected event messed things up.
Fantastic Beasts: Dumbledore's Secret Trailer
What is Dumbledore's secret: the plot of Fantastic Beasts 3 tonight on Sky
The powerful dark wizard Gellert Grindelwald (Mads Mikkelsen) is intent on taking control of the wizarding world. Passing this time also through the political path. In fact, acquitted in Berlin of all his crimes by the German Minister of Magic Anton Vogel, the evil wizard is free to run for head of the International Confederation of Wizards. To do it, will set the wizarding world on fire and will use a very rare Qilin. One of the purest-hearted animals in existence.
The Professor Albus Dumbledore (Jude Law) knows there's no more time to waste. Unable to stop him alone, Dumbledore entrusts the task to magizoologist Newt Scamander (Eddie Redmayne) and his team. His brother Theseus, his faithful assistant Bunty, Lally and the muggle pastry chef Jacob Kowalski. They will meet old and new creatures and collide with the growing legion of Grindelwald followers. With the stakes so high, how long can Dumbledore sit on the sidelines?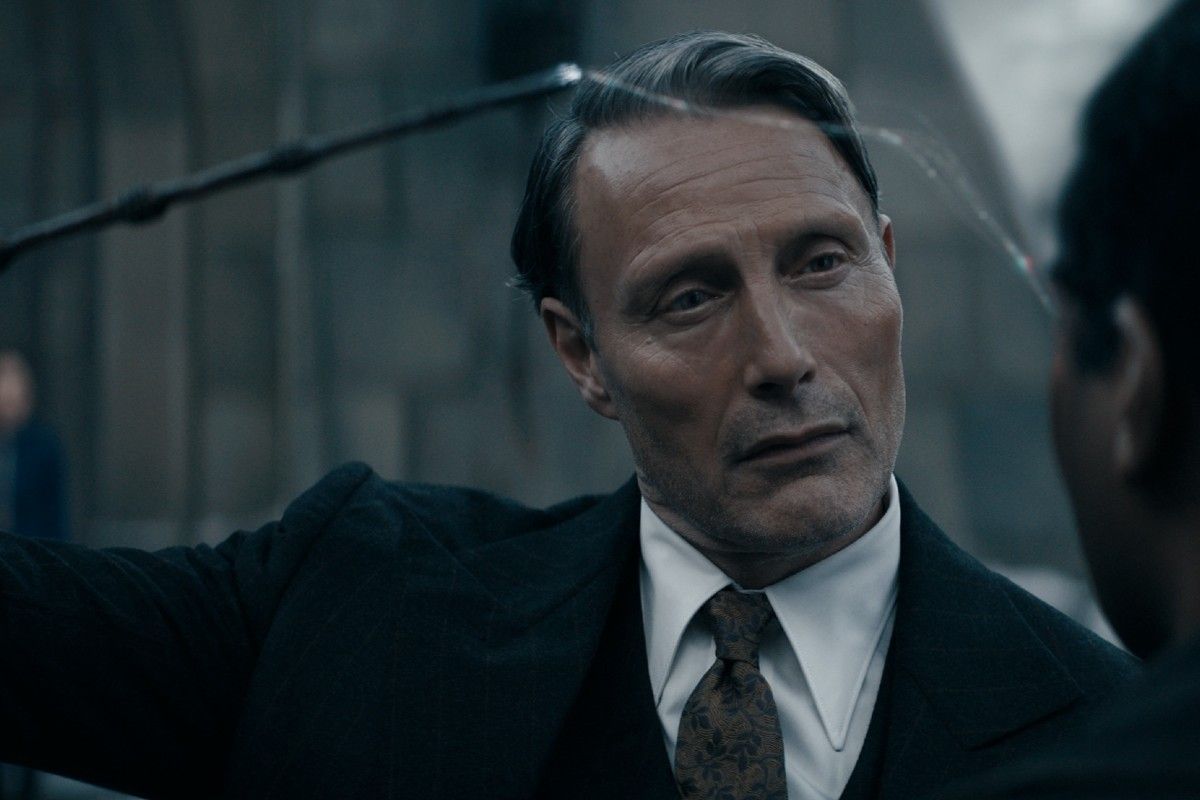 Mads Mikkelsen replaces Johnny Depp in Fantastic Beasts: Dumbledore's Secret (2022). Photo Warner Bros
The change in the running: Mads Mikkelsen replaces Johnny Depp
Johnny Depp had played Grindelwald in Fantastic Beasts – The Crimes of Grindelwald of 2018. He had already shot 3 scenes of Dumbledore's Secrets, when Warner Bros asked him to leave. In fact, in those days of September 2020, the actor was sentenced by the English High Court. Who proved him wrong in a defamation lawsuit against the newspaper The Sun. Who, in an article, had called Depp a "wife beater", after his tumultuous divorce from the actress Amber Heard. Depp has denied the allegations, but the verdict has convinced the production company that the negative publicity it would have endangered the film. We had to change on the run. The producers have thus telephoned a Mads Mikkelsen and they gave him two days to decide.
"It was pretty chaotic," the Danish actor explained toHollywood Reporters. Telling that he ran to watch the first two films immediately and quickly read the screenplay of Dumbledore's Secrets. "It felt like a great story. But in such a situation you don't want to copy anything that [Depp] was doing: would be a creative suicide. Although [un ruolo] it was done to perfection, you want to make it yours. But you still have to build some sort of bridge between what came before." For this reason, even aesthetically, it was decided to attenuate Grindelwald's appearance, giving Mikkelsen only a hint of platinum hair by Depp.
Watch the first 10 minutes of Fantastic Beasts: Dumbledore's Secret
Is Fantastic Beasts: Dumbledore's Secret from a book?
The ever-expanding universe of Harry Potter continues to mix well-known characters (but in a younger version: after all, we are about 70 years before the arrival of our little wizard on the scene) with new entries. In this case, however, there is only one book (inspired by the first film: Fantastic beasts and where to find them) written by JK Rowling in 2001. The other films (Warner Bros has planned 5) are based on screenplays, not books, also by Rowling.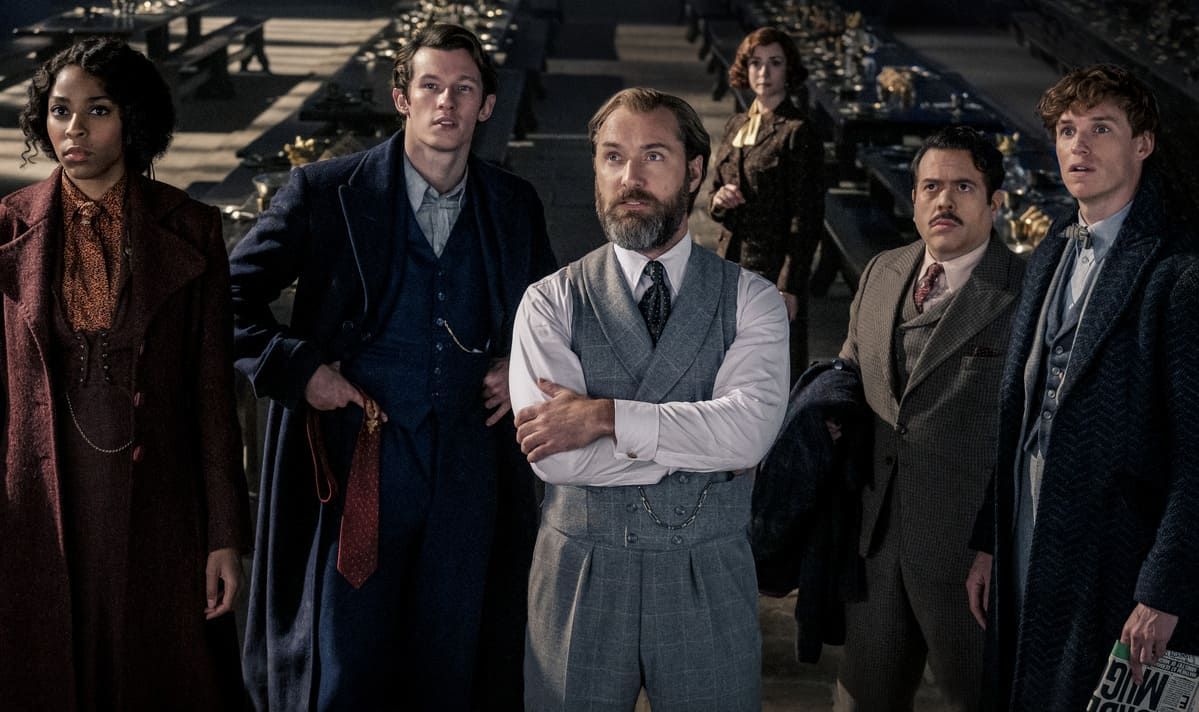 Fantastic Beasts: Dumbledore's Secret cast: old and new characters and actors
Newt Scamanderis played once again by Eddie Redmayne. He is an employee of the British Ministry of Magic's Office of Regulation and Control of Magical Creatures and a magizoologist. He is a friend of Albus Dumbledore, although he has been marginalized in some circles of the British wizarding community due to his mysterious past.
To give face to Albus silente is always Jude Law. The professor, future headmaster, is an extremely influential and powerful wizard in the British wizarding community, known in the Ministry of Magic and throughout the wizarding world for his academic brilliance. He is the Defense Against the Dark Arts professor at Hogwarts School of Witchcraft and Wizardry. He made a blood pact with Grindelwald (Mads Mikkelsen)with whom he was in love and had an affair with as a teenager, which prevents him from challenging him to a duel.
Aberforth Dumbledore, played by Richard Coyle, is another old acquaintance. Because he is the younger brother of Albus Dumbledore and the owner of the Hog's Head inn. As well as being Credence's illegitimate father. Years later he will help Harry Potter and his friends against Voldemort.
Credence Barebone/Aurelius Dumbledoreplayed by Ezra Miller is the disturbed adopted son of Mary-Lou Barebone and a powerful Obscurus. He is the nephew of Albus Dumbledore, being the illegitimate son of his brother Aberforth.
Jude Law (Albus Dumbledore) and Richard Coyle (Aberforth Dumbledore) in a scene from Fantastic Beasts: Dumbledore's Secret (2022). Photo Warner Bros
Back also the muggle Jacob Kowalskiplayed by Dan Fogler. That is the genius no-mag and the owner of a bakery. He is a friend of Newt and husband of Queenie.
Queenie Goldsteinplayed by Alison Sudol, is Tina's beautiful and vivacious younger sister. She is a powerful legilimens and the wife of Jacob.
Theseus Scamanderplayed by Callum Turner, is the older brother of Newt Scamander and an Auror who fought in the First World War, described as a "war hero".
Eulalie "Lally" Hicksplayed by Jessica Williams: The Charms professor at Ilvermorny School of Witchcraft and Wizardry.
Porpentina "Tina" Esther Goldsteinplayed by Katherine Waterston is the Head of the Auror Office of the Magical Congress of the United States of America (MACUSA). She and the woman for whom Newt has fallen head over heels.
Bunty Broadacreplayed by Victoria Yeates is Newt's assistant magizoologist.