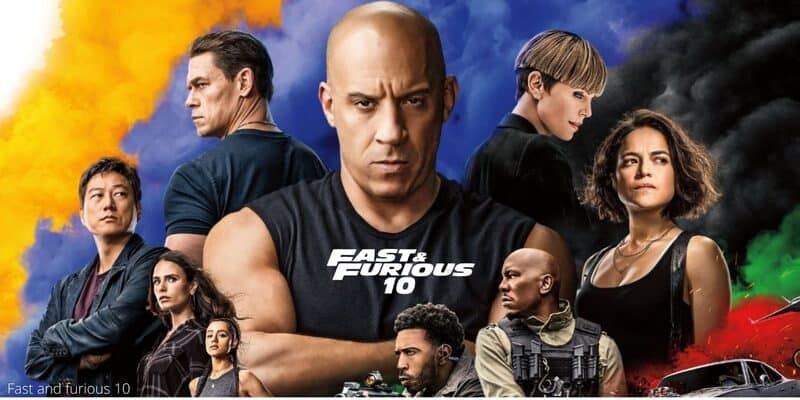 Will this be the end of the series? After more than twenty years of Fast and the Furious films, the franchise is preparing to crown the conclusion of a myth with the tenth chapter (which will be divided into two parts) of the main series with Vin Diesel and Michelle Rodriguez.
As the upcoming action movie prepares to begin production, cast member Tyrese Gibson has an exciting update to give fans.
Tyrese Gibson joined the Fast family in 2003 as Roman Pearce in 2 Fast 2 Furious, and the actor has since starred in five other films in the franchise: Fast Five, Fast & Furious 6, Furious 7, The Fate of the Furious and 2021's most recent installment, F9: The Fast Saga.
Shortly before returning for the tenth film, he shared some thoughts on Instagram regarding the new script.
The words of the actor
With a picture of him next to Vin Diesel and Ludacris, Tyrese Gibson says he has just finished reading the F10 script exclaiming "we are officially on another world".
We don't know the plot of the upcoming Fast and Furious movies right now, but we recently learned that Aquaman's Jason Momoa will play the villain and The Suicide Squad star Daniela Melchior has also joined the Fast family. We also expect Michelle Rodriguez, Sung Kang and Nathalie Emmanuel to be part of the film along with Tyrese Gibson, Vin Diesel, Ludacris and other returning stars. Many leaks in the meantime say that some scenes will be shot in Turin, but the news has not yet been confirmed.
It's also fair to say that Jason Statham's Deckard Shaw, John Cena's Jakob Toretto, and Charlize Theron's Cipher may also reprise their roles in Fast. Justin Lin will direct after driving F9 alongside the 2009, 2011 and 2013 installments and initially boarded for 2006's Tokyo Drift.
Unfortunately, Dwayne Johnson's Luke Hobbs is not expected to return to the main franchise according to a statement from Rock himself. Vin Diesel publicly asked Johnson to "to show up"For the Fast family in the tenth movie, but we'll have to wait and see.