The VIP favorite recipes: what do stars eat (and sometimes cook)? Tell the truth, sometimes you've wondered. Well, you will be amazed to learn how celebrities of the caliber of Robert de Niro and Harrison Ford appreciate Italian cuisine (they share a passion for pasta), while Mexican cuisine conquers actresses such as Jennifer Aniston and Emma Watson. And Italian stars what do they cook?
Curious to discover the favorite dishes of Hollywood stars and not? If you think that they are used to eating only super refined or expensive dishes – although many of them can count on personal chefs – you are very wrong. The love of food unites, and their tastes in food are much more "human" than you think.
Angelina Jolie and Thai street food
In the context of some interviews Angelina Jolie has made it known how, in his diet, there is no shortage of snacks based on ancient cereals, dried fruit and seeds. One of his favorite dishes? A clue: it has to do with Thailand.
Well, it's the Pad Thai. Among the best known and most appreciated Thai recipes in the world: rice noodles seasoned with fish, fish sauce, peanuts, eggs and so on and so forth!
Keira Knightley and the sweet English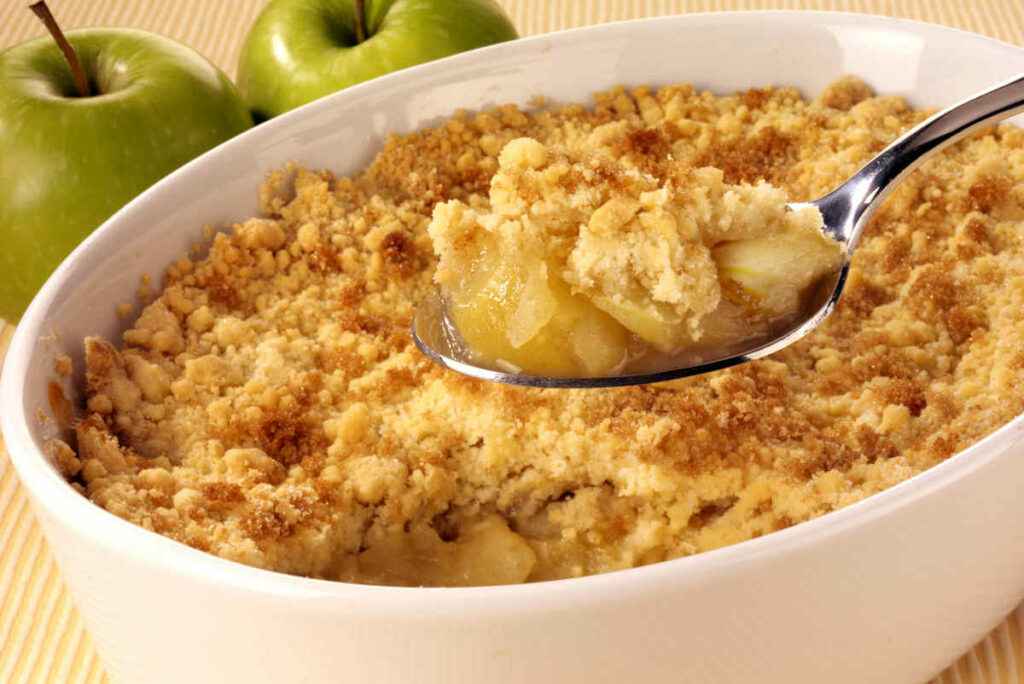 The actress who has starred in numerous successful films – not to mention the Pirates of the Caribbean saga – says she eats a lot of pasta. As for the dessert, Keira Knightley has a preference for a particular British sweet.
A simple and invigorating Apple Crumble It's Keira Knightley's favorite dessert. Of English origin, like the actress, it is a dessert to be enjoyed with a spoon covered with golden and crunchy crumbs.
Robert De Niro eats Italian
Robert de Niro it's a good fork. In Italy, it was conquered by one of the most loved and well-known pasta-based first courses abroad. Did you figure out which one?
It needs no introduction pasta carbonara. Directly from the Roman tradition, it is prepared exclusively with guanciale, without compromising.
Harrison Ford has a soft spot for pasta
As well as colleague De Niro, too Harrison Ford he has shown several times that he has a fondness for pasta. He too loves Italian cuisine, and his first favorite comes from the Campania tradition.
They are the spaghetti alla puttanesca. With a strong taste, they are part of the Neapolitan gastronomic tradition. They are prepared with olives, capers and anchovies.
Anna Tatangelo loves a classic of Neapolitan cuisine
After participating in and winning Celebrity Masterchef, there's no question that he can cook. The dish that Anna Tatangelo he loves to prepare for her and for his guests a dish originating from the tradition of Campania.
It's about the Sartù Ricea rich man timbale stuffed with meat sauce, hard-boiled eggs, peas and much more. Perfect for Sunday lunch, there's no one who doesn't like it.
Gigi d'Alessio eats everything except chickpeas
The only food he doesn't eat are chickpeas, otherwise he's a gourmet. But as a true Neapolitan, his favorite dish should come as no surprise. Favorite dish from Gigi D'Alessio – at least that of Neapolitan cuisine – is the ragout. The one that cooks slowly, for many hours and smells like family.
Vasco Rossi: his favorite dish is red (and it's the same as Blanco's)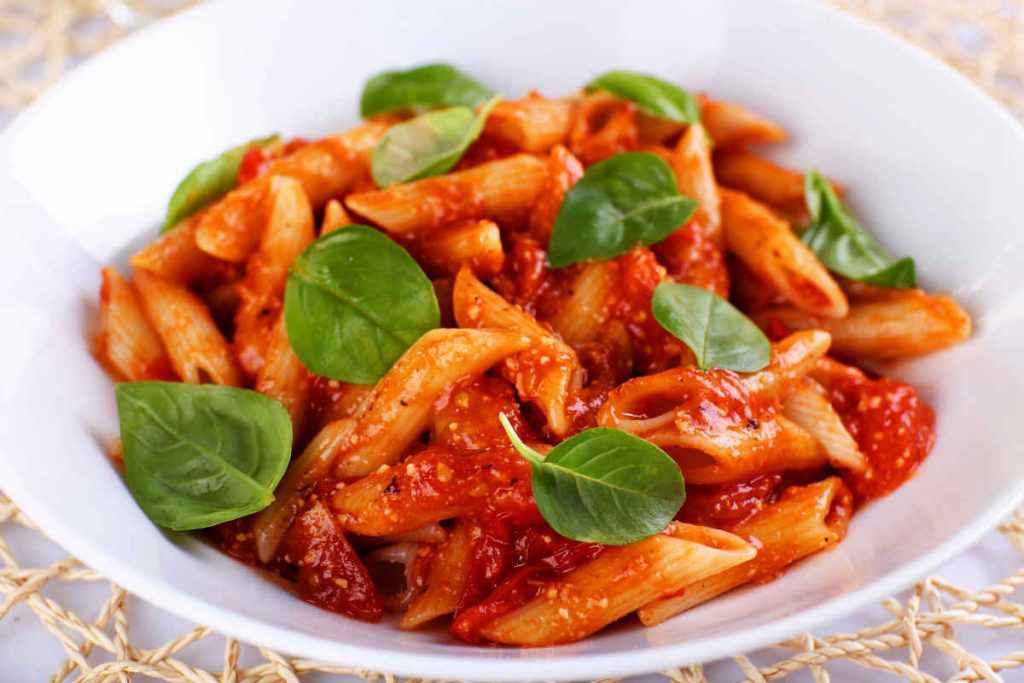 Seeing him fill entire stadiums with thousands of people could probably never be imagined. Do you know what the likes to eat Vasco Rossi National? It's right there pasta with red sauce. One of the singer's favorite preparations – and not only by him, since also his colleague Blanco he has a soft spot for spaghetti with tomato sauce – just as those close to him claim. Would you have ever said that?
Cristiano Ronaldo likes fish
Lately he has made headlines for his footballing events, but Cristiano Ronaldo it is also a good fork even though it cares about health and figure. What are the football VIP's favorite recipes and dishes? His little big sin of gluttony is the bacalhao. Directly from the Iberian Peninsula, a mix of cod, fried potatoes and eggs.
Emma Watson loves Mexican cuisine
In an interview Emma Watson, famous after her participation in Harry Potter, said that one of the dishes she cooks more willingly is a Mexican recipe that she personalized. It's about the tortillas egg: scrambled eggs and sauce guacamole they make up the stuffing. It doesn't take long to prepare this comfort food, how about trying your hand at it?
Gwyneth Paltrow promotes healthy cooking
Perhaps not everyone knows, but Gwyneth Paltrow has a website. On this he shares quite a few recipes. The actress's favorite ones aren't all that elaborate. Among these stands out thechicken salada complete but light second course, perfect to customize as desired with avocado, yogurt sauce and much more.
Blake Lively can't resist dessert
Processed cheese is definitely the favorite food of Blake Lively. Among sweets, however, he has a soft spot for a chocolate dessert that many love. The Chocolate souffleAfter all, many like it. The only drawback lies in its cooking, which requires a bit of attention. Eat it fresh from the oven, but don't burn yourself
Beyoncé, Chiara Ferragni and Mahmood love the same dish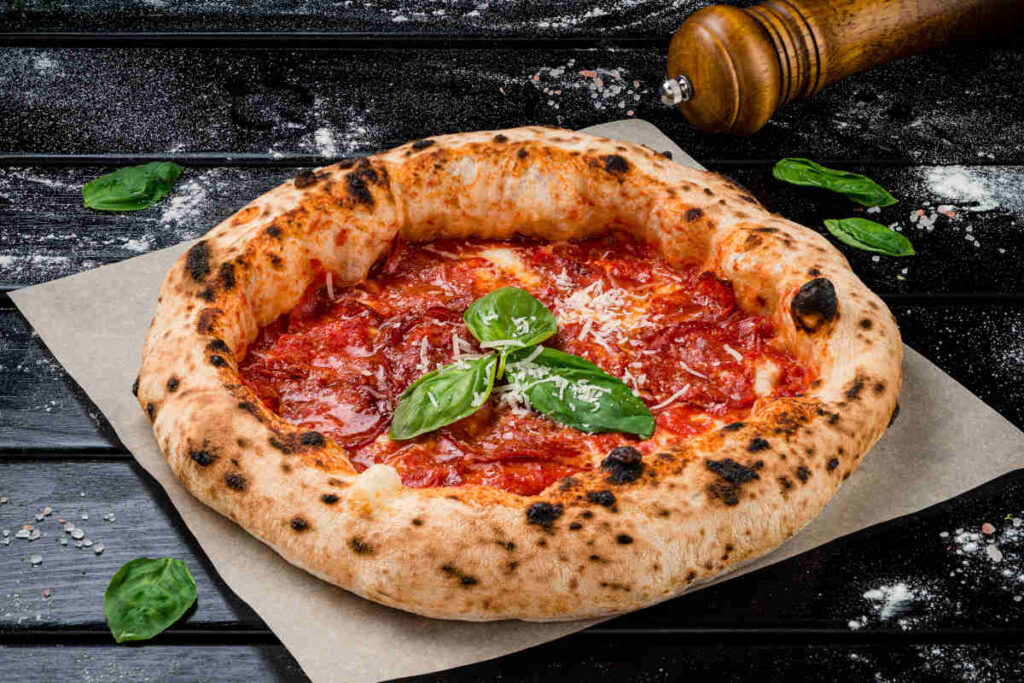 There are recipes preferred by several VIPs. For example if your daily diet is based on healthy dishes that we could all prepare while travelling Beyoncé indulges in haute cuisine dishes. His favourite, however, has nothing gourmet about it. And it's the same as Clare Ferragni And Mahmood. Well yes, we are talking about the Pizza. How not to understand them?
Justin Timberlake chooses a first gourmet
She said breakfast is the one meal she would never skip, especially banana pancakes with blueberries. The first favorite of Justin Timberlake, however, has to do with Italy. It's about the lobster pastaperhaps not within the reach of all budgets, but once in a while you can afford it.
Scarlett Johansson undecided between a classic Italian dish and tex mex
During a dinner with friends, Scarlett Johansson decided to prepare one eggplant parmigiana, but he hadn't taken into account the work behind it. His favorite dish is anything but vegetarian. She, the actress, would have declared that she was totally "addicted" to the fried chicken wings. How to blame her? They are tempting at the mere sight.
Jennifer Aniston enjoys cooking them
She has often been at the center of gossip because of her history with Brad Pitt. Among the dishes she likes to cook at home, there is one of the specialties of Mexican cuisine. Jennifer Aniston it makes no secret of how much fun he has making i nachos in home. Who knows what accompanies them with…
Tiziano Ferro takes us to Central America
We continue our journey through the recipes and favorite dishes of the VIPs. Tiziano Ferro it also has an international soul when it comes to food. She lives in Los Angeles with her family and for her Instagram followers she has published a photo of a typical Central American dish: the Pozol, or Pozole, a kind of corn soup with pork, radishes, chilli and many other spices. Very tasty and to try as soon as possible!
Cameron Diaz loves Japanese food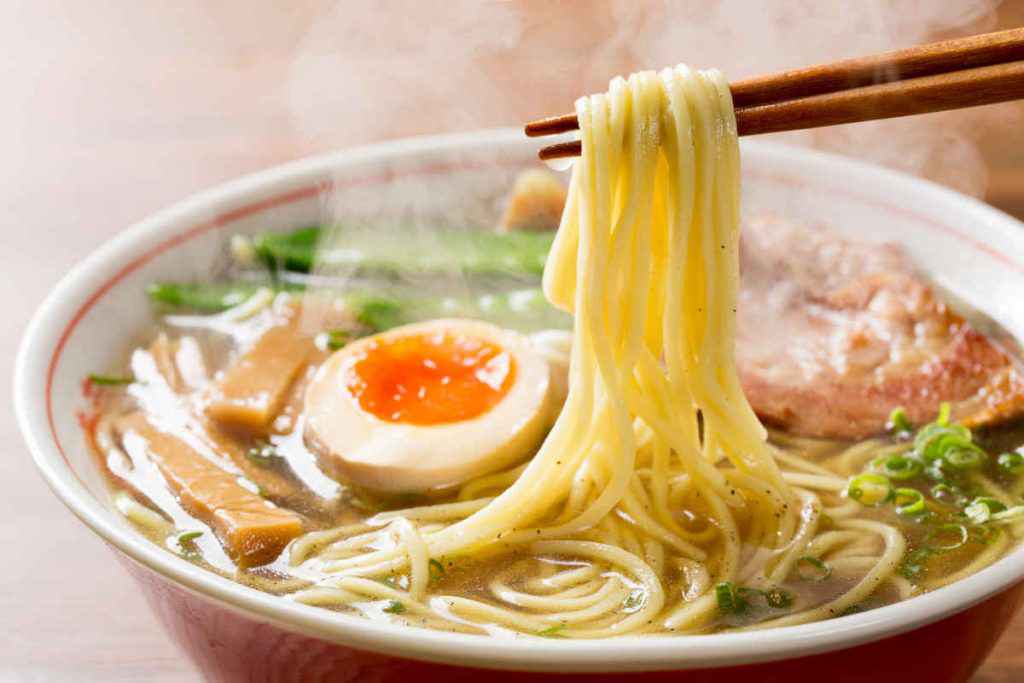 Cameron Diaz loves to experiment in the kitchen. On social media she announced that she loved the ramen, the typical Japanese dish based on spaghetti in meat or fish broth. But be careful, since he cooks it very often, he has also created a very personal one Cameron Diaz Ramenwhich is all to be discovered!
Alessandro Borghi uses chopsticks
The actor Alessandro Borgo he loves Roman cuisine and Italian dishes in general, but he also has another passion: it is the sushiand loves it so much that a few years ago, together with other partners, he opened a sort of sushi bar located in the Parioli district of Rome.
Sabrina Ferilli and Hamlet's doubt
We continue our journey to discover the favorite recipes of VIPs. "Better tomato and bacon or bacon and egg?". Sabrina Ferilli he has few doubts about it: he loves both dishes of the Lazio culinary tradition and eats them with gusto whenever he can.
Elettra Lamborghini makes us breakfast
What is the favorite recipe of Electra Lamborghini? It is a dish for breakfast or a snack, i.e. the Pancake covered in chocolate and cream. And we bet he pairs it with a nice glass of soy milk!