A culture, a style, a movement: hip-hop born 50 years ago in the Bronx of New York offered young African-Americans an escape from poverty and discrimination, before conquering the United States and the world with billions of dollars in music, sport or fashion.
Now a master in its country, hip-hop has grown rapidly to shake up a music industry that initially resisted it, while continuing to embody a part of American youth. His date of birth is August 11, 1973.
That day, on the ground floor of a public housing building at 1520 Sedgwick Avenue, in the Bronx, one of New York's five boroughs, a DJ of Jamaican origin, Clive Campbell, alias DJ Kool Herc, innovates: by spinning the same disc on two turntables, he isolates the sequences of rhythms and percussion and makes them last in the speakers, prefiguring the "breakbeat", an essential component of hip-hop music.
"Birthday party"
"Celebrating 50 years is extraordinary. Because all of that had no value. When we started, nobody wanted to hire a DJ, an MC (Master of Ceremonies) or breakdancers", recalls for AFP the historian of hip-hop Ralph McDaniels, one of the first to have filmed the scene. New York rap.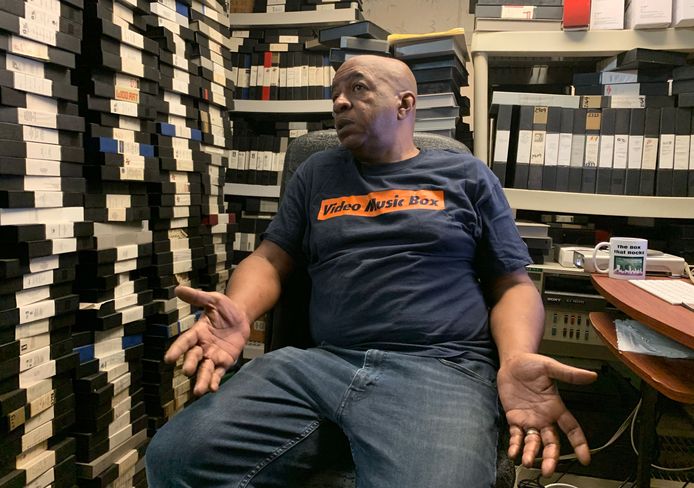 August 11, 1973 "was simply a birthday party, but this party marked the beginning of it all", breathes the sixty-year-old who has kept decades of archives, thousands of hours of images and sounds protects to transmit the memory of an era.
In tribute to this August 11 50 years ago, DJ Kool Herc will share the poster for a megaconcert next Friday at Yankee Stadium in the Bronx, the mythical stadium of the eponymous baseball team: there are announced other rap veterans like Grandmaster Caz, Kurtis Blow, The Sugarhill Gang, pioneer Roxanne Shanté, but also Lil Kim, Ice Cube, Snoop Dogg and Run DMC.
To commemorate this anniversary, New York is sprouting up a number of cultural initiatives all summer long: graffiti or breakdance sessions, "block parties", concerts… Last Friday, one of the pioneers of rap, Grandmaster Flash, from his real name Joseph Saddler, gave himself at 65 on a stage in a park in the Bronx.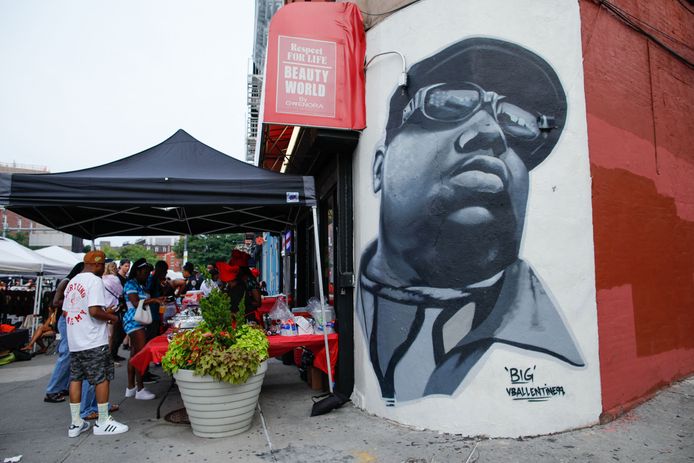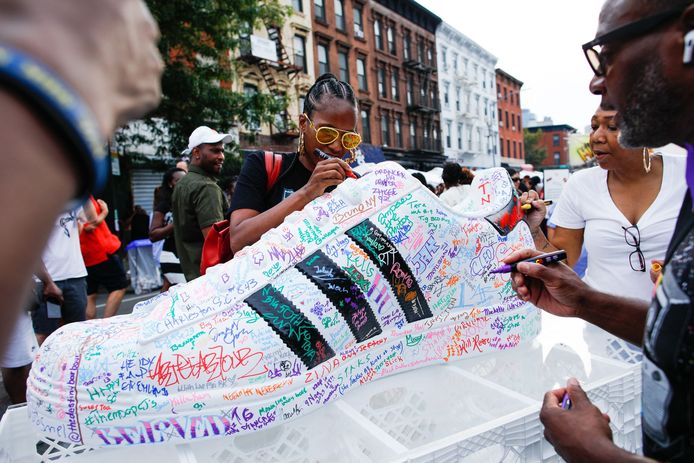 Violent life in New York
Grandmaster Flash played with two former bandmates of the Furious Five, Melle Mel (Melvin Glover) and Scorpio (Eddie Morris), to recreate the electric atmosphere of the 1970s and 1980s.
When life was harsh and violent in New York, plagued by poverty, drugs and crime, the first "block parties", parties, were a breath of fresh air for teenagers and families seeking to escape from 'a difficult reality, and in particular social and racial discrimination, recalls Jerry Gibbs, who grew up in the Bronx.
"I was a kid when it started but I saw how it united the communities (…) how the DJs made people dance (…) made them forget all their worries and pick up for an evening", tells AFP the 55-year-old rapper who calls himself DJ Cool Gee. "Many of the greatest hip-hop artists have had a hard time," adds Ralph McDaniels, citing Jay-Z, The Notorious BIG or Nas, who grew up in poor New York ghettos.
"They knew and they understood the people, the families, the smells and everything that goes on in the elevators that smell of urine and everything that you go through there every day. And they took all that and put it on their records," says the historian.
Jay-Z, child of Brooklyn, is a former drug dealer of his housing estate. Shawn Corey Carter, his real name, became in the 1990s and 2000s one of the greatest American rappers, then a billionaire businessman at the head of an entertainment empire, Roc Nation.
Commercial triumphs
But despite its dominance, hip-hop remains rooted in a counterculture in the United States and the painful experience of racism and inequality, experts say. The Grammy Awards, Oscars of the American music industry, are thus accused each year of discrimination against African-American artists.
Still, in the age of streaming, the influence of hip-hop is global. It has become a social movement, more than just a style: from fashionable music, from texts to dance. "People didn't really accept hip-hop, they thought it was going to fail," recalls Paula Farley, 59, who was a child of the first Bronx parties. "Fifty years later, we made them lie," she rejoices.
From early disco accents to shocking trap lyrics, American hip-hop has evolved steadily over its half-century history. Here is an overview of the main phases of this musical current.
"Old school"
So-called "old school" hip-hop corresponds to the first commercial recordings from 1979 to 1983, such as the title "Rapper's Delight" by The Sugarhill Gang, the first rap hit in history, released on September 16, 1979 and kept at the prestigious Library of Congress in Washington.
In its early days, hip-hop focused on the theme of the party, with simple rap techniques and a moderate tempo, before the group Grandmaster Flash and the Furious Five with their song "The Message", which describes with realism of life and poverty in the ghettos, does not bring a "conscious" style to the genre. Afrika Bambaataa, DJ Kool Herc, Melle Mel and Grandmaster Caz are also among the major artists of this era.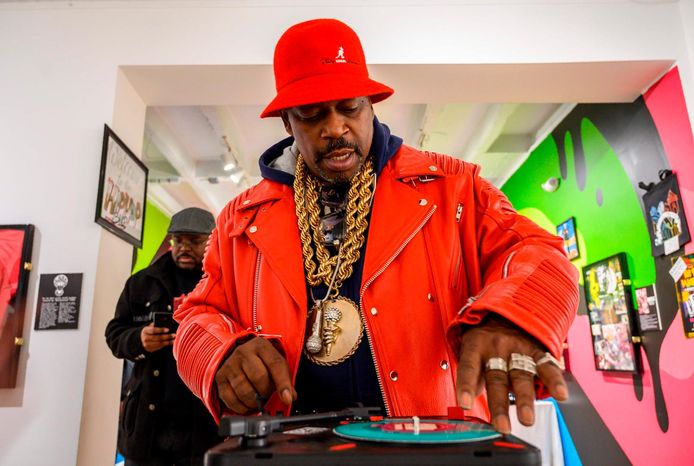 – East Coast –
The East Coast, particularly New York, played a pivotal role in the development of hip-hop in the '80s and early '90s, the so-called "golden age". The groups Run-DMC and Beastie Boys stand out for their stricter interpretation of hip-hop than their disco-inflected predecessors, as does Public Enemy, which is known for its songs with political themes, evoking racism and "Black Power". .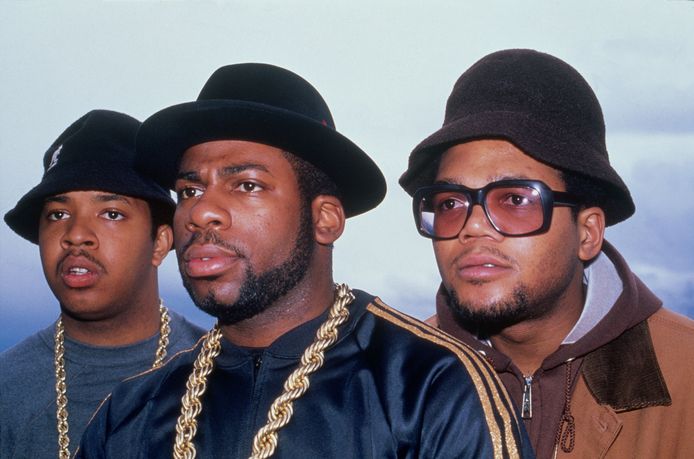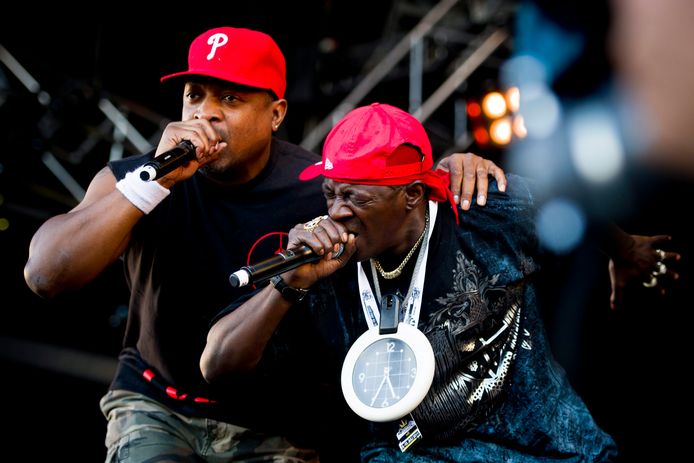 Complex puns and elaborate metaphors uttered with a rapid flow characterized the music of the time, embodied by artists such as LL Cool J, Nas, Big Daddy Kane or the group Wu-Tang Clan.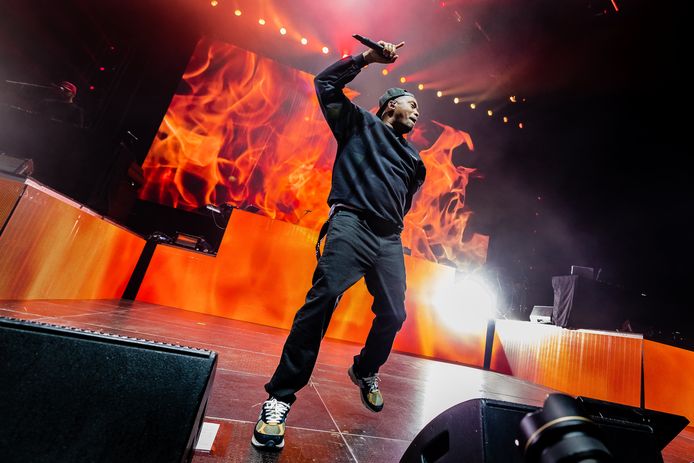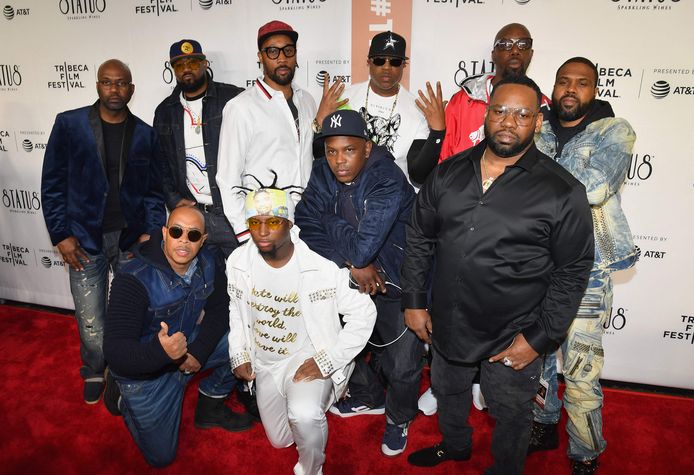 Introducing jazz and R&B elements, bands De La Soul and A Tribe Called Quest became pioneers of "alternative hip-hop" as women began to make their mark on the scene, including Salt-N-Pepa, Foxy Brown and Lauryn Hill, champion of melodic rap. Rapper The Notorious BIG, backed by Puff Daddy, became king of the East Coast with the release of his cult album 'Ready to Die' in 1994, until his murder in 1997.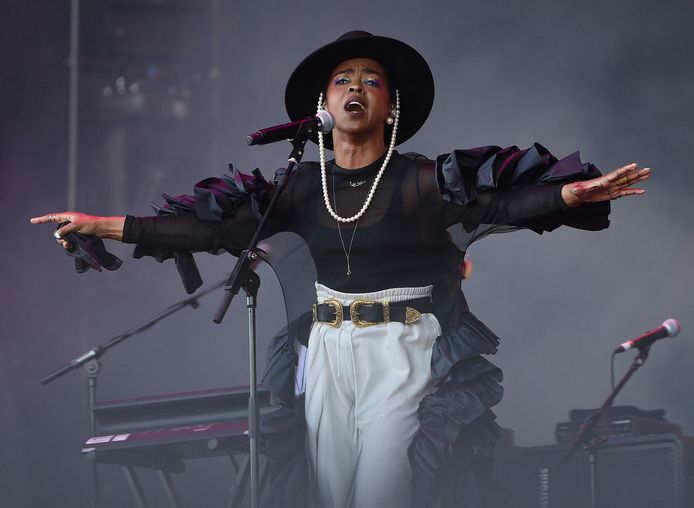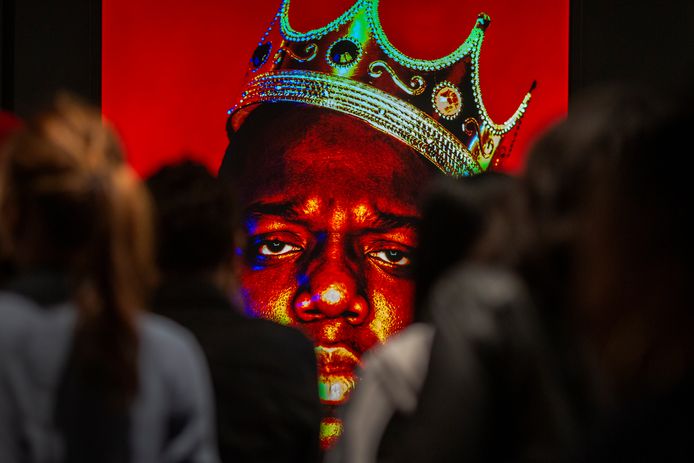 Western coast
Fast-paced, electronically-influenced West Coast hip-hop hit its peak in the mid-'90s, when gangsta rap and G-Funk began to take hold. The group NWA thus enjoyed dazzling success in 1988 with its platinum-certified album "Straight Outta Compton", in which it denounced racism and police violence with crude lyrics that sparked controversy.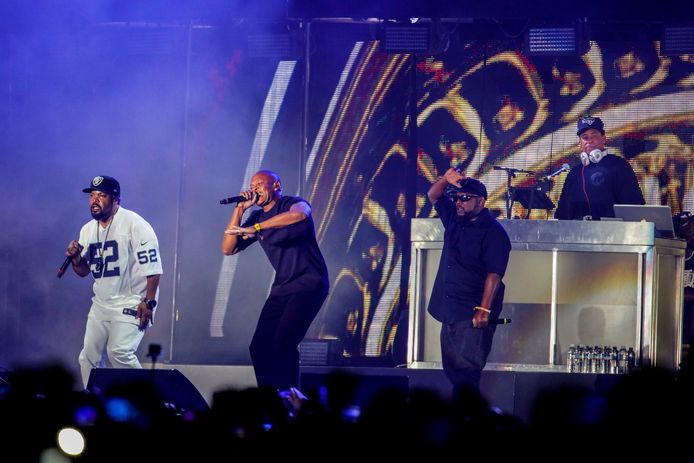 After its dissolution, some members have a brilliant solo career such as Ice Cube and Dr. Dre whose album "The Chronic" introduces the public to a certain Snoop Dogg, whose relaxed style becomes a symbol of G-Funk. Dr. Dre reveals and shapes another big name in rap: Eminem. Tupac Shakur, considered one of the greatest rappers in history, also spoke out against injustice in his lyrics before his murder in 1996, a few months before that of his great rival The Notorious BIG (Biggie).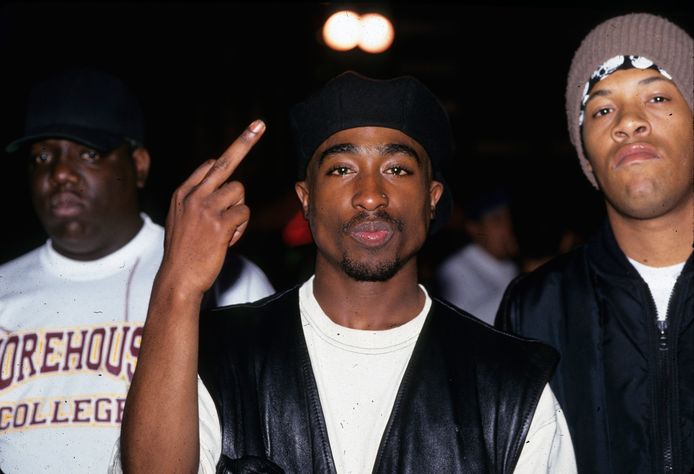 Bling bling
Biggie's commercial triumph paves the way for other East Coast stars like Jay-Z, DMX, Busta Rhymes and 50 Cent. The bling of the turn of the 2000s was born.
Jay-Z, whose title "Hard Knock Life (Ghetto Anthem)" is a hit, surrounds himself with artists and producers like Kanye West, recognized from the start of his career for his sense of innovation.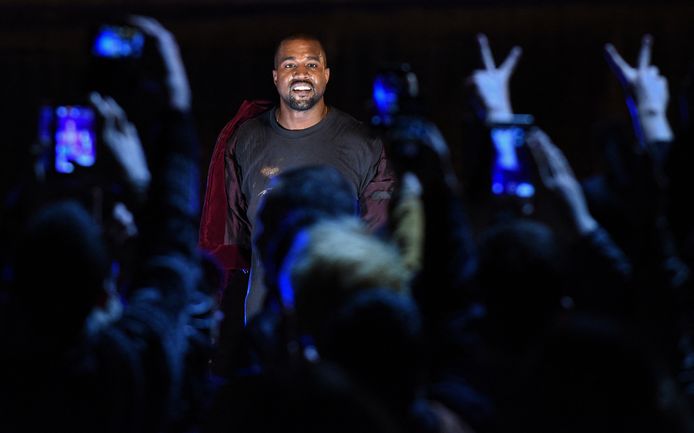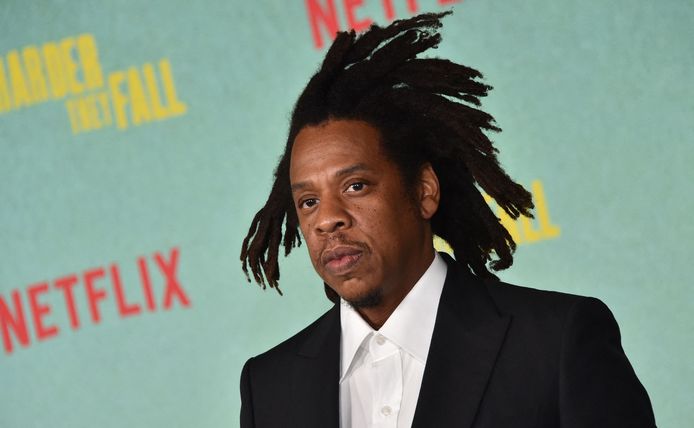 Nicki Minaj is hailed for her lightning flow while Kendrick Lamar becomes one of the most influential rappers of his generation with his political and poetic lyrics.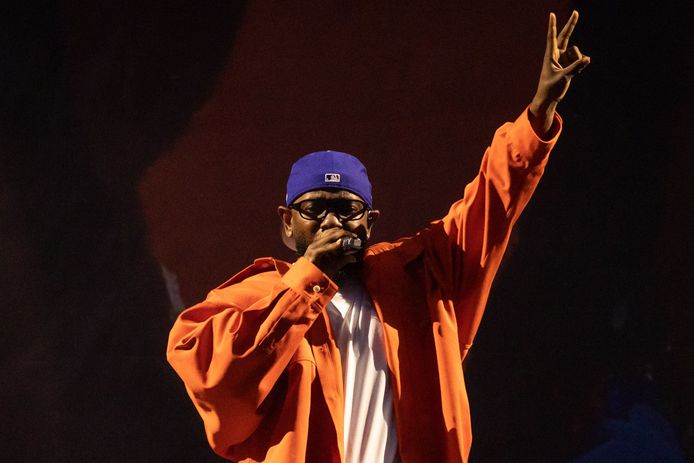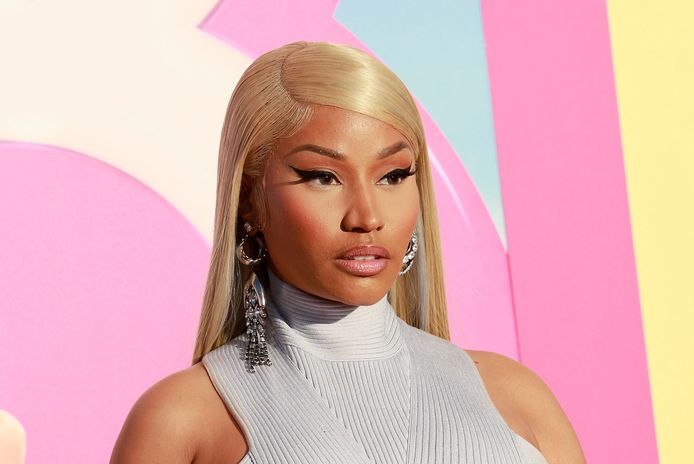 Trap
In the 2010s, the hard core of rap migrated to Atlanta, Georgia in the south of the country, where trap, a subgenre of hip-hop marked by cymbals and electronic drums, developed. Trap, whose name refers to places where drug trafficking takes place, remains one of the most popular styles of American music, its influence ranging from pop to electronic music to reggaeton.
OutKast, TI, Gucci Mane and Lil Wayne popularized it and allowed stars like Young Thug, Migos, Cardi B and Megan Thee Stallion to emerge. The drill, another sub-genre, which revives the aggressive lyrics of gangsta rap, was born in Chicago before imposing itself in New York with rappers like Pop Smoke, Fivio Foreign and Ice Spice.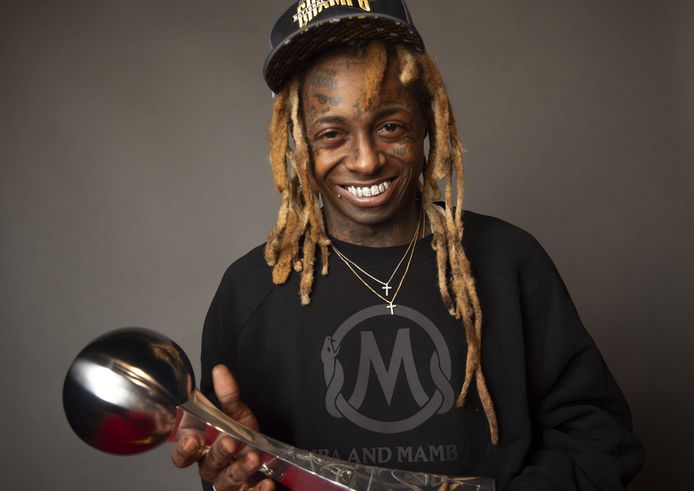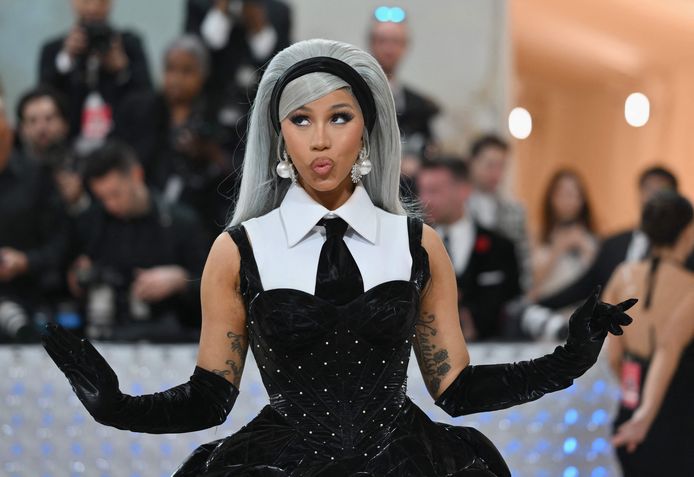 Free onbeperkt toegang tot Showbytes? Dat kan!
Log in of maak een account aan en mis niks meer van de sterren.

Ja, ik wil gratis onbeperkt toegang