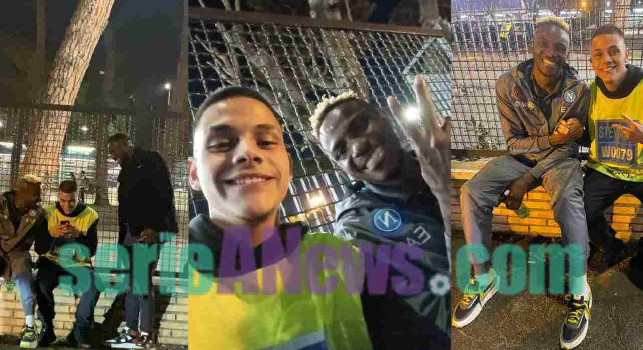 New statements by the well-known steward of Rome-Naples
Naples Football – Matteo Lo Cicero, former steward, spoke at Radio Crc during Raffaele Auriemma's "Si Inflate La Rete" program.
"After the match against Roma, I was where the players are waiting for families and friends when I saw Osimhen's friend Oma arrive, I recognized him and asked him who he was waiting for. When he mentioned Victor's name, I made him realize how fond I was of the boy and he signaled me to wait. I was chatting with Osimhen and the manager arrived and it was Victor who took the situation to heart by going to speak with the manager.

The manager did not want to be there, she said that since I was on duty, I could not stay and chat with Osimhen, I was accused of having left my desk empty. Oma and Victor invited me to stay. I was unable to speak to my manager, who among other things took a photo without my consent and then I was fired. And I wasn't paid for that game. Sunday was my first day of work, literally 20 Roma fans loaded me and I was alone. Victor was very helpful, I speak to Oma every day and we are seeing how to resolve this situation ".
CalcioNapoli24.it has been selected by the new Google service, if you want to be always updated on the latest news follow us on Google News