Through its social channels, CD Projekt has revealed that Cyberpunk 2077 will receive a sequel. For the moment we have no information on the official name of this new project or the release date. The project is called Project Orion and will be developed by the new American team of CD Projekt RED.
As you can see below, everything that has been shown on the new game is present in the image. CD Projekt confirms that the sequel to Cyberpunk 2077 is in development and that the code name is "Project Orion": this tells us little about the true nature of the game, unfortunately.
The image carries the following sentence, in translation: "A sequel to Cyberpunk 2077 that will demonstrate the true power and potential of the Cyberpunk universe."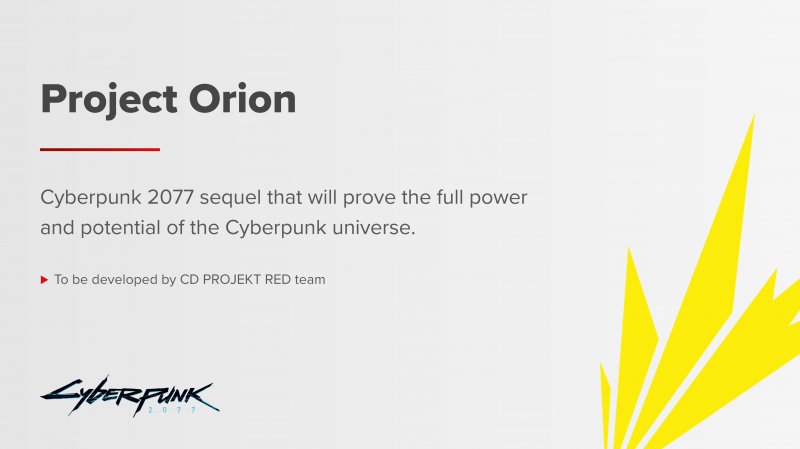 Through a document dedicated to the future of CD Projekt RED, we also read the following statement: "A Cyberpunk game that will further develop the potential embodied by this universe. Project Orion will be developed by CD PROJEKT RED North America, which will include the new Boston hub and our Vancouver team. This studio is separate from The Molasses Flood (which is working on Sirius and is also based in Boston). The creation of a new studio – CD PROJEKT RED North America – will allow us to fully tap into the basin of North American talents. "
Tell us, what do you think of this project? Are you interested in a sequel to Cyberpunk 2077? Recall that sales have exceeded 20 million copies: a sequel has the basis to do very well.