Christian Bromberger, professor and sociologist at the University of Aix-Marseille: «It must be said that it had already happened in 1978 and in Russia in 2018»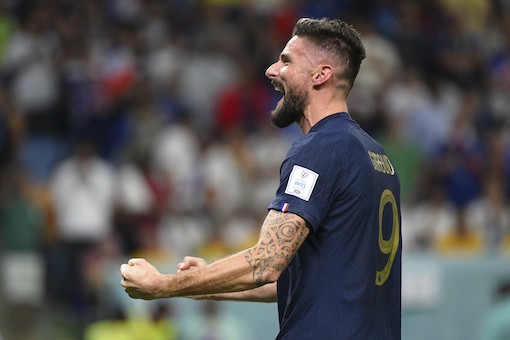 Al Wukair (Qatar) 11/22/2022 – Qatar Football World Cup 2022 / France-Australia / photo Panoramic/Image Sport In the photo: goal celebration Olivier Giroud ONLY ITALY
Le Parisien reflects on why the boycott of the World Cup in Qatar has not taken root in France.
And he reflects on the basis of an awareness: on the one hand, both television ratings and betting have found a good impact, thanks above all to the progress made so far by the French national team, engaged on Saturday evening in the quarter-finals against England.
On the other hand, however, notes the French newspaper, before the start of the competition, in a survey, French fans said they were unhappy that the World Cup was being played in a country that denies civil rights and doesn't care about climate change.
Le Parisien relied on Christian Bromberger, professor and sociologist at the University of Aix-Marseille and expert on the relationship between football and clubs.
The professor immediately had the prompt answer: «The popularity of football goes beyond the — real — problems existing in Qatar. But we've seen it before: discontent but no boycott four years ago during the World Cup organized in Russia. Not even in 1978 Argentina (the country was then under a military dictatorship). It should be remembered that the World Cup takes place every four years: it is a highly anticipated event. Not many want to miss it».
Bromberger specifies that it is not a question of turning one's gaze elsewhere, rather the consideration that many make concerns the upstream choice to play a tournament of these proportions in Qatar, and adds: «Today is too late. Probably, some French people are shouting against Qatar outside… but once at home, the same people watch the matches. There is always a contrast between the desire for a boycott and reality».
Then there is the French national team which is doing very well. Finally, the football theme which is one of the few to unify the population: «i Blues replaced July 14th! -, and this is another reason to overcome the problems of the host country».
Napolista
ilnapolista © reproduction reserved