Find out who will play the next Mr. and Mrs. Smith in the new Amazon Prime Video series, now announced for 2024.
The Mr. & Mrs. adventure Smith started with the eponymous 1996 television series starring Scott Bakula and Maria Bello: it was she who inspired the 2005 film of the same name starring Brad Pitt and Angelina Jolie. Now, it is once again on the small screen that the story will continue in a new series adapted from the film (itself adapted from the series, you understood): the circle is closed.
Co-created and produced by Donald Glover (Atlanta) and Francesca Sloane (AtlantaFargo), the show will feature Donald Glover in person as John Smith and co-creator and star of Pen15, also seen in Obi-Wan Kenobi, Maya Erskine, as Jane Smith. The latter thus replaces Phoebe Waller-Bridge who was initially to play Jane.
Prime Video also just announced that the series, which was originally scheduled to release in November this year, has now been pushed back due to ongoing strikes in Hollywood. It should therefore see the light of day in "early 2024". The streaming service also revealed the first official – and gory – photo of the titular killer couple, view below.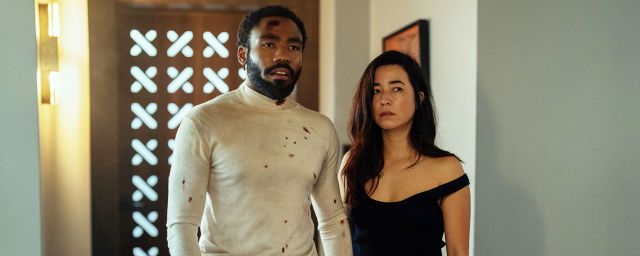 Although the premise is the same as the film, there will be some key differences in this new story. As Variety reports, Mr. & Mrs. Smith, the series, will follow John and Jane, who give up their identities to become partners – in espionage and in marriage. After agreeing to work for a mysterious agency, each episode will feature the duo in a new mission and a new stage in their relationship. "When the cracks begin to appear, they must fight to stay together. Because in this marriage, divorce is not an option", we can read in the official description.
In the cast, we will also find Michaela Coel (Black Panther: Wakanda Forever, I May Destroy You), John Turturro and Paul Dano, both recently seen in The Batman, or even Parker Posey (Beau Is Afraid) and Wagner Moura (Narcos) .
While waiting for 2024, Mr. and Mrs. Smiththe film, can be seen in streaming on Netflix, Amazon Prime Video and Disney+.