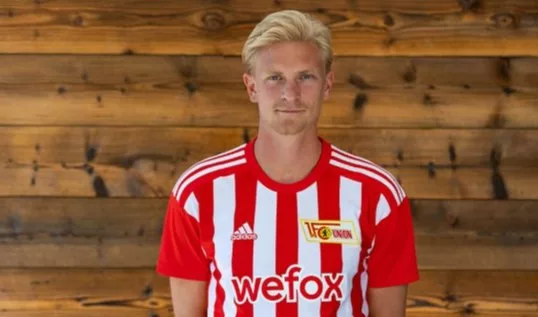 How to make a good impression at no cost: if the writer can solemnly affirm that he would never take Eva Green to dinner because he is refiosa, so Morten Thorsby, former Sampdoria today at Union Berlin, has issued a statement in line with the character of a "busy" footballer: "never at the City, never at Newcastle ".
Faced with the rumors circulated in the last few hours, according to which Erling Haaland himself would have asked the City management to buy the former Sampdoria compatriot, Thorsby himself replied: "I would never go to Manchester City or Newcastle, a matter of principle". The words reported by Sampdorianewsnet clearly refer to the ownership structure of the two English clubs, controlled by Middle Eastern properties: City from the ruling family of the United Arab Emirates, Newcastle from the sovereign fund of Saudi Arabia referring to Mohamed Bin Salman. A plutocratic drift, moreover not very transparent with respect to the socio-institutional structure of Arab countries, which Thorsby certainly disdains, as a good militant ecologist who in fact wears the number 2 shirt with reference to the objective of reducing the percentage of emissions on a global scale. It would not be a facade: among the former comrades someone remembers his pressing interventions to spread the word of the electric car, or the warnings to the driver of the social bus to make him turn off the engine during stops.
Maybe Thorsby really – who had arrived at Sampdoria in 2019 as a second-rate midfielder and who, rejected by the Cremonese to whom he had been offered on loan due to Di Francesco's skepticism, had imposed himself during Ranieri's mandate and confirmed with Giampaolo – is able, for consistency with his ideas, to reject any millionaire contract of Saudi or Emirati origin. When they have proposed it to you, you will see the degree of resistance of the good intentions. "A true artist – said Woody Allen – must never be sold, except for money".