There is a fraud on WhatsApp that is rampant in an impressive way. To stop it, the Postal Police released valuable information.
There is no peace for WhatsApp users, the known instant messaging application and Social. Unfortunately scams are always around the cornerbut we can defend ourselves.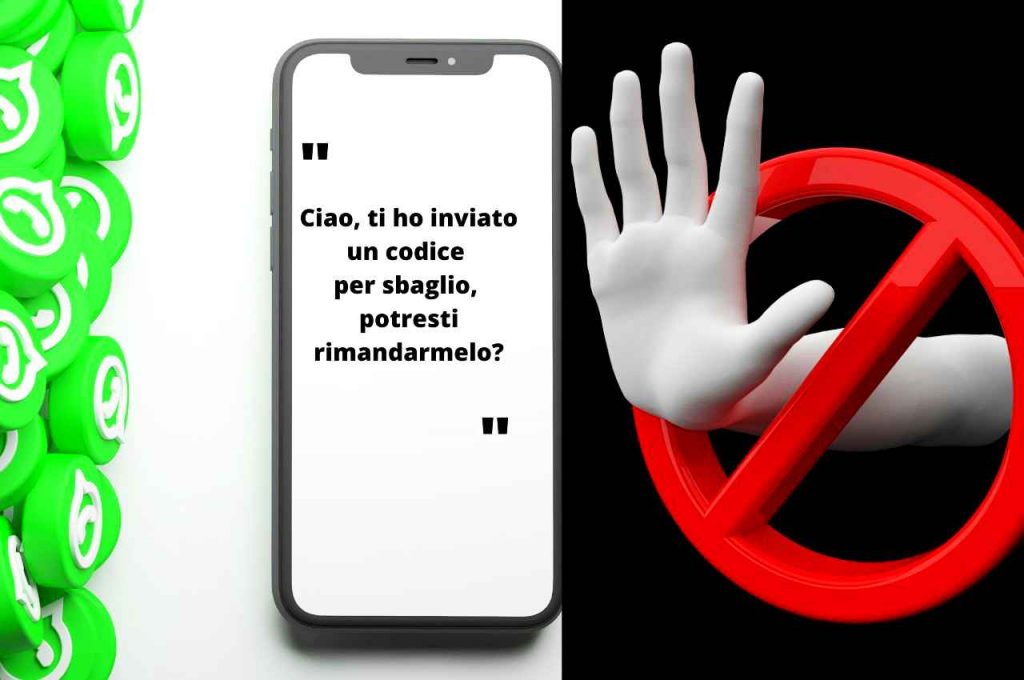 In particular, there is a scam that is really rampant. The method devised by the cyber criminal is as brilliant as it is diabolical. And it is doing a lot of damage. In practice, thanks to a trick, manages to steal accounts, but these accounts remain identical. So, all the contacts of the aforementioned profiles do not realize what has happened and fall victim to the scam.
The account theft it is a very thing seriousalso because from there the criminal can access not only the victim's address book but also other personal datathe. Let's think for example of the fact that we use WhatsApp to send photo of identity cardor of the PostePaymaybe to get us to do one charging. Or again, for those who use the messaging app to send very personal photosor working documents which should not be disclosed.
In short, It is clear that account theft can cause serious problems. Let's see how this scam works and how to protect yourself, thanks to advice from the Postal Police.
Tell us about a scam you have suffered or if you are in doubt that you are living in a situation of scam or fraud. The team makes use of experts who can advise on what to do to protect themselves. Send an email with your doubts or questions here: Scam reporting
Fraud on WhatsApp worries and the Postal Police spread instructions to defend themselves
There he cons really devious. The thug takes over an account but does not modify it. And then reaches all contacts with a text message. There, he writes a communication of this kind, or similar: "Hi, I sent you a code by mistake, could you send it back to me?"To which, we might think it is true, after all, how many times have we got the wrong chat and sent a message by mistake? The sender is our contact, (at least apparently) and us maybe we think we do him a courtesy.
Nothing more wrong. This code that's what will allow the criminal to steal the account, because he made the restore request. What we do when we change cell phones, for example.
The fact that on every stolen account there are at least tens or hundreds of contacts is making this scam a very dangerous "chain of S. Antonio". So we must pay close attention: if we receive this message it is NOT from some of our friends or family, but from a cyber criminal.
Furthermore the Postal Police disseminates these further indicationsto protect yourself from multiple scams that still run on WhatsApp. The aim is always the same: extrapolate i personal data to then carry out other scams, such as empty cards and current accounts or activate subscriptions at exorbitant prices.
Never disseminate codes that arrive via SMS because they are used for security and are strictly personal;
Never click on links that appear in messages, even if they seem to come from safe sources;
It is advisable to activate the "two-step verification" function, so any action / modification on the account must always be confirmed by the user.
If we have already fallen into the trap there is no waiting, it is necessary to inform the police immediately. Then, to recover your account we need to perform two steps.
First we have to uninstall the App from your mobile and then reinstall it. At that point we log in with our mobile number And we enter the 6-digit code that came to us via SMS. At the exact moment we restore our account, the criminal is "cut off".
Join the group job offers, bonuses, disability, law 104, pensions and news

Receive free news on job vacancies and the economy every day

Telegram – Group
Facebook – Group
Finally, we can also to personally warn our closest contacts of what is happeningso as to prevent this mega scam from doing damage again.