With the availability of the new mandate today, they have been announced the free games for PC ofEpic Games Store next week: from November 3, 2022 you can download Filament and Rising Storm 2: Vietnam for free.
Filament is a science fiction puzzle game, which sees us play a sort of astronaut / technician intent on exploring the ship called Alabaster, to try to understand what happened to its crew.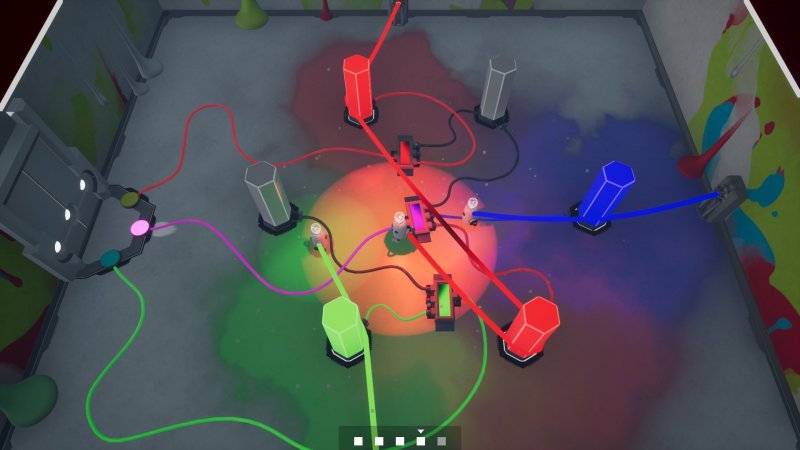 The puzzles in the game all focus on a particular mechanic, which involves moving cables and connecting structures through them.
Climb aboard the Alabaster, one of the Filament Corporation's main research ships, and try to regain control after a mysterious complication that blocked the ship and made the crew disappear.
Relying on the help of Juniper, the shocked ship's pilot, you will have to face hellish puzzles that will push you to the limit as you try to find out what happened to the crew and why they disappeared.
Test yourself by boarding the Alabaster and then trying to get away in a single player game with complex but captivating puzzles.
Rising Storm 2: Vietnam is a first-person shooter from the Red Orchestra series, focusing on the notorious Vietnam conflict between the USA and Viet Cong.
The title aims to reproduce in a rather faithful way the war conflict that characterized the years of the Cold War between the opposing blocks, thus proposing a reproduction of original weapons and realistic situations.
64-player multiplayer games, over 20 maps, United States Army and Marines, Vietnamese People's Army, Viet Cong, Australian Forces and Republic of Vietnam Army Forces, over 50 weapons, 4 flyable helicopters, mines, traps and tunnels. Brutal. Authentic. Gritty. Character customization.
Recall that from today the free games of October 27, 2022 are also available on the Epic Games Store, which will then be replaced by these next Thursday.