Game of Thrones is certainly one of the most important and popular series of recent years, even if the latter has never been free from criticism. In addition to those inherent in the ending, we have always found criticisms regarding too many sex scenes, which according to the public were often useless.
The fact is that without a shadow of a doubt those between Khal Drogo and Daenerys Targaryen were many times in keeping with the plot, especially one sequence in particular that was very strong for the audience to bear, as we see Drogo rape the girl who would soon discover his true nature.
Precisely for this scene of violence between the two characters today we tell a curious fact that took place behind the scenes where Jason Momoa wore a pink sock on his penis so as not to embarrass Emilia Clarke during the sex sequence.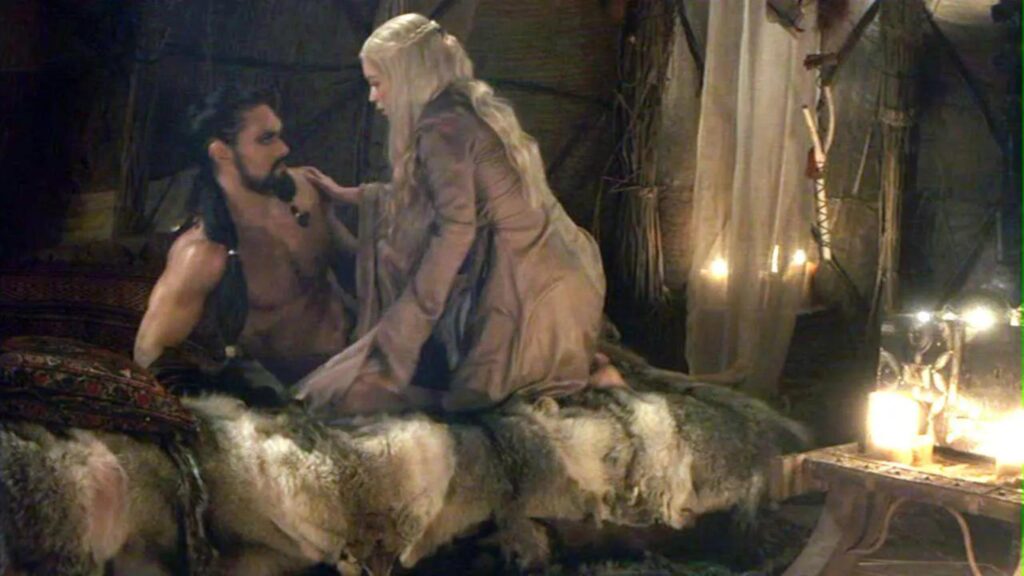 Game of Thrones and Jason Momoa's particular pink sock in a scene with Emilia Clarke
The source Ladbible also reports the words of the actress about the incident: "Well, as you well know there was that "adorable" rape scene in season 1 and we had to lighten the mood somehow. As mentioned it wasn't a quiet sex scene but it was violent, and Jason decided for the occasion to wear a fluffy pink sock on his penis to lighten it all up. So I had this big, pink thing up front in front of me, and I didn't know what to do at the time."
Besides Clarke, Momoa also recalled that moment: "It was very cold, it was December and despite this I got ready earlier to get to the set. My scene was supposed to be among the first to be shot but then it was postponed to the end again that day. So I stood there the entire time to do my part. Then I thought of a way to have fun and went down to buy these fluffy pink socks with polka dots and little animals, and I thought about wearing them in this scene."
Game of Thrones, a particular story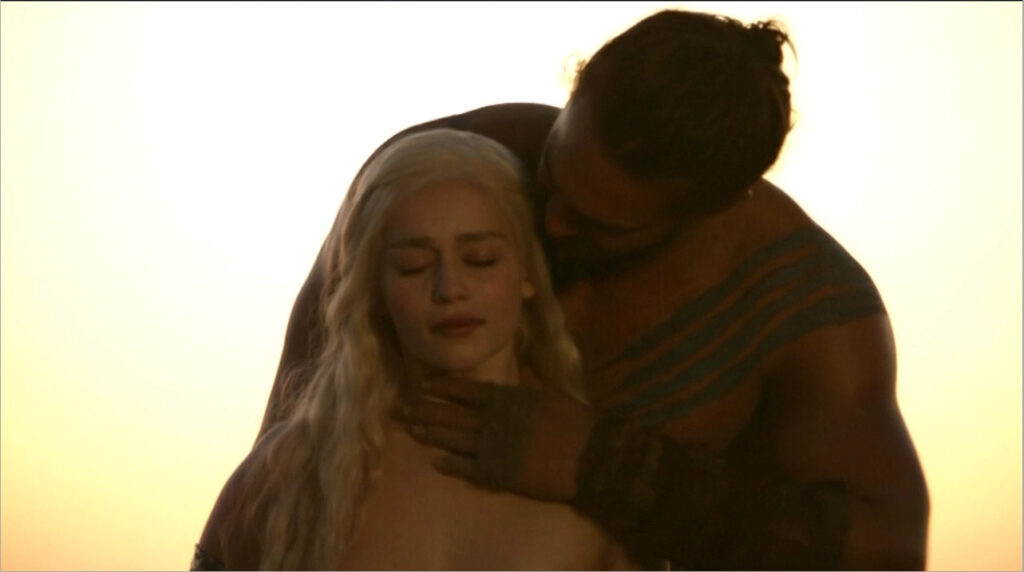 A curious and singular fact that eventually created intimacy between the two, also for this reason Emilia Clarke and Jason Momoa have become excellent friends, thanks also to the level of confidence achieved on the set of Game of Thrones.
Source Ladbible