He plays with the team and Mancini pointed this out to Zaniolo, and the other night to Scamacca. Perhaps the player Jack is most similar to is Mancini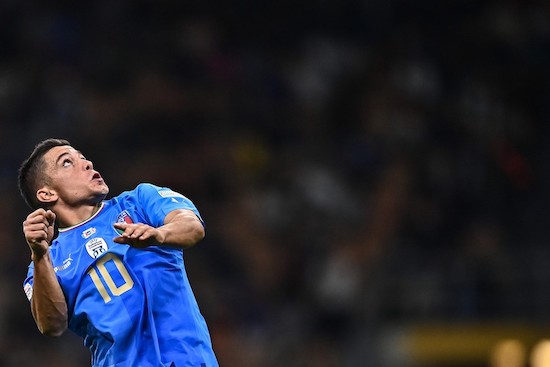 Mg Milano 09/23/2022 – Nations League / Italy-England / photo Matteo Gribaudi / Image Sport in the photo: Giacomo Raspadori
Raspadori is the cover man of Italian football. It is he with his goal – and what a goal – that allowed Italy to beat England 1-0 in the Nations League.
The least surprised were those who saw him grow in Sassuolo: he has scored who knows how many goals like this since he was a kid. And, if the comparison doesn't sound irreverent, Robi Baggio too, the one who about twenty years ago froze the Juventus stadium with Brescia: the instigating launch (then Pirlo, this time Bonucci), a stop perhaps not caressed by the purity of the Codino, which also the goalkeeper dribbled us, but in any case the thermometer of a very clear class

Raspadori plays for the team: he covers kilometers of the pitch and does a job as a midfielder as well as a striker. And above all he plays with the team: the "league" as not everyone knows how to do or always do, and the coach pointed this out to Zaniolo, for example, and to Scamacca the other night. Raspadori is helped by his extraordinary flexibility, and this also makes him a "Mancini" player. When he started to take off, and we wondered what exactly his role was, in Sassuolo they didn't dare to answer more than "attacker".
Napolista
ilnapolista © all rights reserved