The Main Pharmaceutical Inspectorate informed about withdrawing from the market one series of the anxiolytic drug Elenium. The reason for the recall was the detection of a quality defect. People who take the withdrawn series of the preparation should consult their attending physician who will decide on further therapy.
See the movie: "Prof. Szuster-Ciesielska:" Immunity may not be given to us once and for all ""
Table of Contents
1.
The lot of Elenium has been discontinued

2.
What ailments is Elenium used for?
1. The lot of Elenium has been discontinued
The Main Pharmaceutical Inspectorate received a notification of a quality defect in one batch of the Elenium medicinal product. Pursuant to the decision of December 7, 2021, the drug was withdrawn from the market throughout the country. Accepting a harmful batch may result in health problems.
Detailed description of the preparation:
Medicinal product Elenium (Chlordiazepoxidum) coated tablets, 5 mg, 20 coated tablets with batch number 50120 and expiry date 12.2023.
The data of the website WhoMaLek.pl shows that it sells itself every month in Poland approximately 600-700 packs of Elenium at a dose of 5 mg. In October, patients bought over 750 packages of this drug in pharmacies.
The entity responsible is TARCHOMIŃSKIE ZAKŁADY FARMACEUTYCZNE "POLFA" SA with its seat in Warsaw.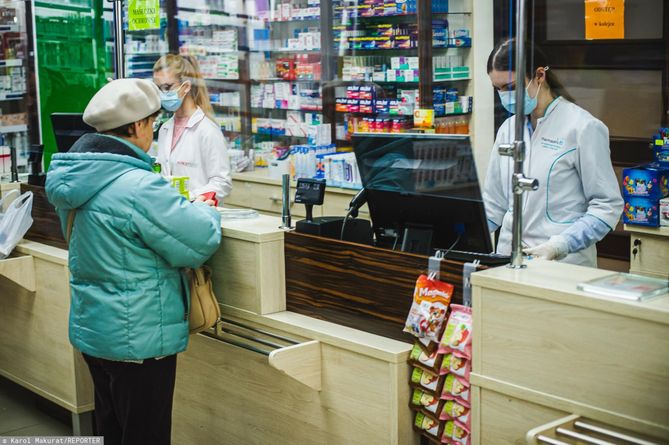 2. What ailments is Elenium used for?
The active substance in Elenium is chlordiazepoxide. The drug has an effect sedative, anxiolytic and also moderately hypnotic and to reduce skeletal muscle tension.
Elenium is used for a short time in the therapy of:
anxiety states of various etiologies,
anxiety related to insomnia,
acute abstinence syndrome,
states of increased muscle tension.
The drug can only be obtained with a prescription.
Do you have a news, photo or video? Send us via czassie.wp.pl
Recommended by our experts
Don't wait to see a doctor. Take advantage of consultations with specialists from all over Poland today at abcZdrowie Find a doctor.