The fashionista known for setting trends, made her new bet in the fashion universe: ripped jeans. Yes, we are talking about Gigi Hadid, the model was caught walking in New York, more precisely in Manhattan, with a look beyond stylish.
---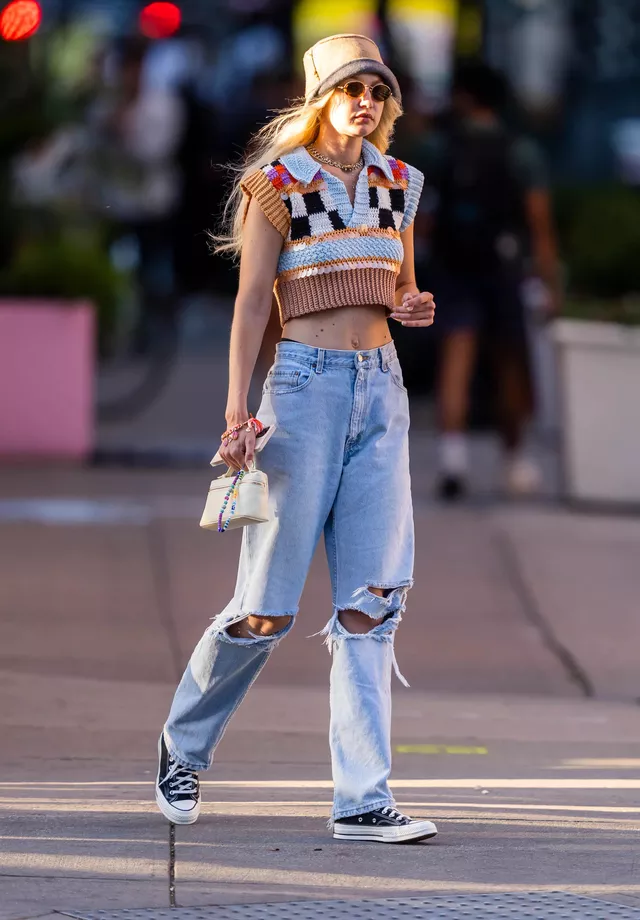 Gigi Hadid in ripped jeans (Photo: Reproduction/Getty Images)
---
Walking unpretentiously, her look was a crop top in the form of a crochet vest, destroyed low-waisted jeans in the boyfriend model, by the New York brand Danielle Guizio, on her feet she wore black Converse sneakers, and for the accessories she bet on a rounded bucket in earth tones.
It's no wonder that Gigi is considered an It-girl and a fashion icon. She recalls trends that the biggest trendsetters of her generation have already used.
Bucket Hats
---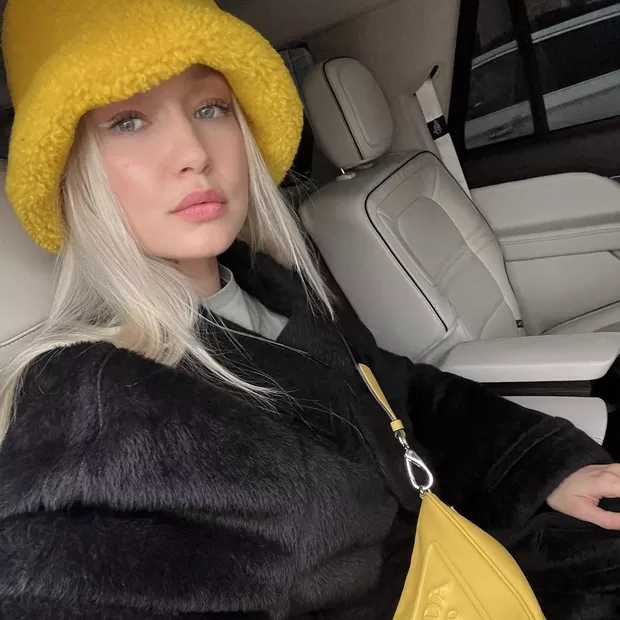 Gigi Hadid with the fur hat (Photo: Playback/Instagram)
---
These hats have invaded the wardrobes of fashion lovers and with Gigi it did not differ, in addition to making the look cooler, it is an excellent option to protect from the sun. With the more modernized look, the buckets are now with fur.
Shorts jeans
---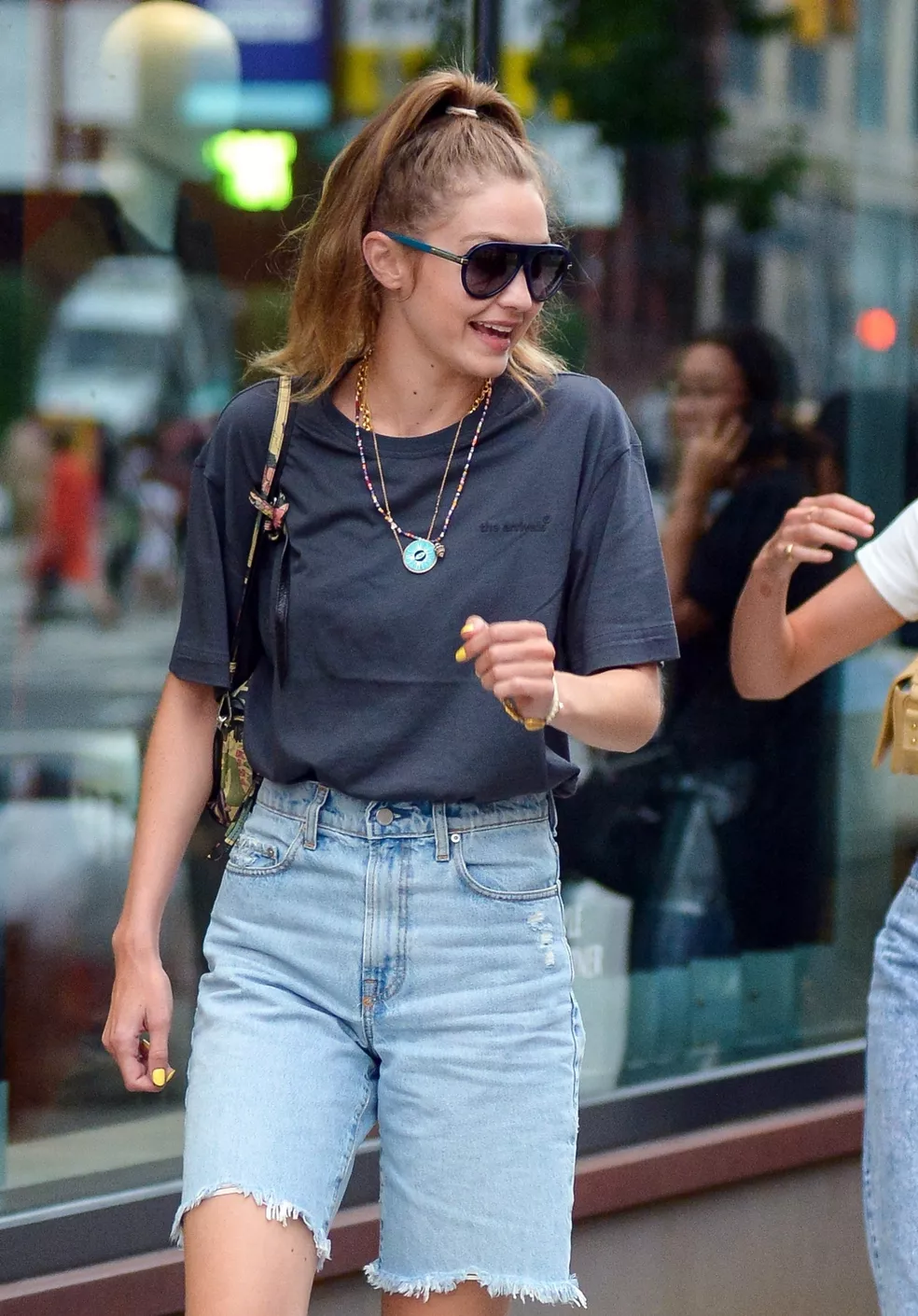 Gigi Hadid in denim shorts (Photo: Reproduction/David Krieger/BACKGRID)
---
This piece has been dividing opinions, but we cannot fail to highlight that it is a great bet for the summer in the northern hemisphere. Being able to mix between a more fashionista or sophisticated version.
White tank top
---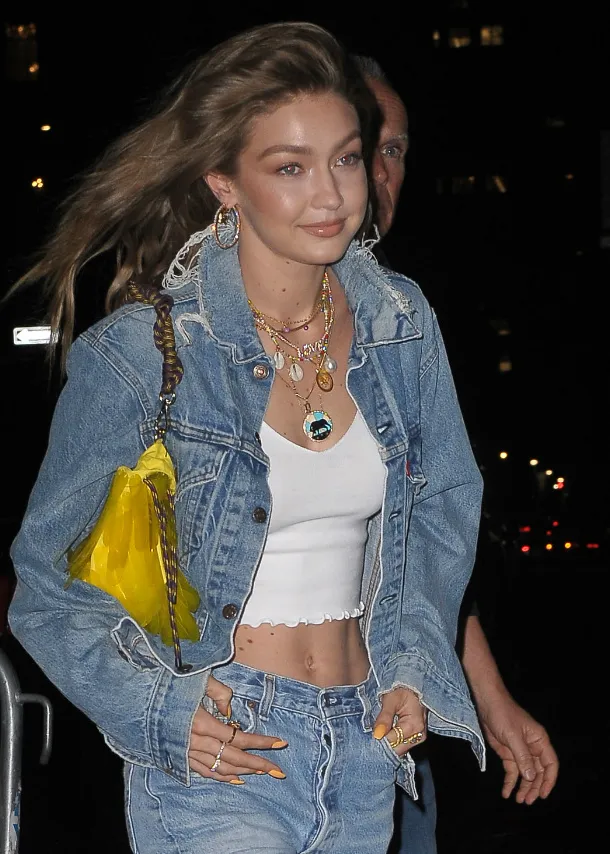 Gigi Hadid in a white tank top (Photo: Playback/BlayzenPhotos/BACKGRID)
---
Despite being a trend in the summer season in 2019, the cropped white tank top with a swim-up neckline is back with everything. The minimalist piece leaves the finish more street style for the look.
black swimwear
---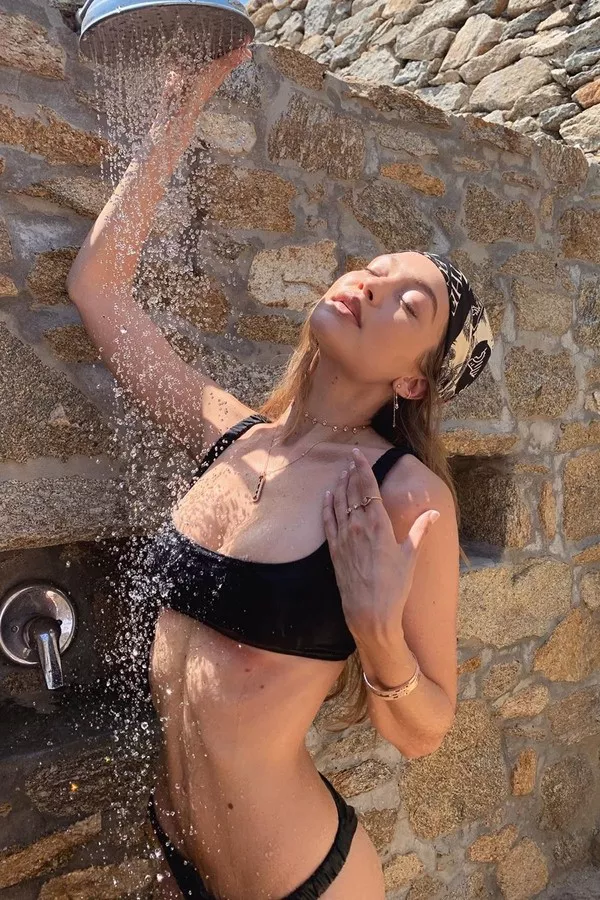 Gigi Hadid in a minimalist bikini (Photo: Playback/Instagram)
---
The era of colorful and flashy bikinis has passed, and it has given way to more minimalist pieces. Reminiscent of the European summer, the textured bikinis are highlighted, being able to use a headscarf and golden necklaces in the 90's style.
the lime green
---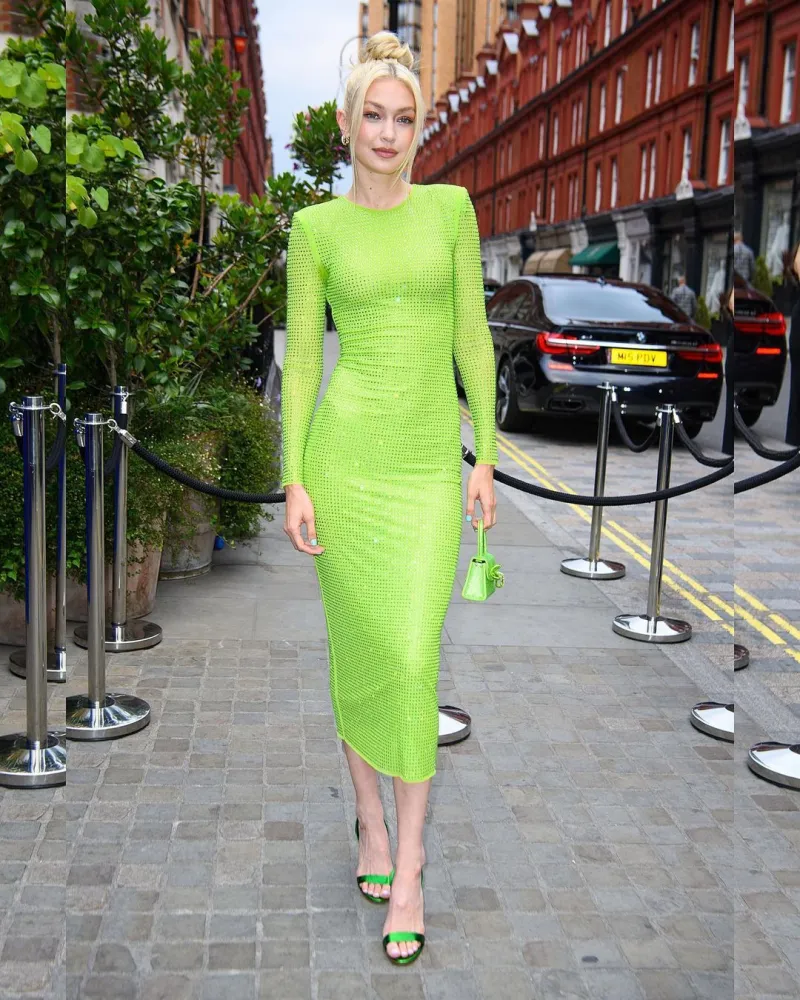 Gigi Hadid bets on the color of the moment (Photo: Reproduction/Getty Images)
---
Fashion passes in the blink of an eye and the pink-Valentino-Barbiecore era seems to be in the past, the hot color of the moment is: lime green. With summer in full swing, Gigi has already adopted this tone to compose her looks.
With the spotlight on her, the model will launch her own clothing brand. On her Instagram profile, she disclosed about the new project that will be called, Guest In Residence.
Featured Photo: Gigi Hadid. Reproduction/Getty Images