ROME – In the beginning it was Radiohead and one of their songs, Knives Outto inspire Rian Johnson for the title of the first film of a trilogy of which he has just signed the second chapter with which, this time, he pays homage to the Beatles: Glass Onion – Knives Out. In theaters from November 23rd and available on Netflix from December 23rd (the perfect date to enjoy it with the whole family on the sofa or to escape yet another bingo), the film sees the return of Daniel Craig as Benoit Blanc, the most bravo in the world, with which he definitively archives the experience of Her Majesty's secret agent and totally embraces a role capable of highlighting his comic and (self)ironic qualities. Thanks also to a screenplay which, compared to the first chapter, gives him more space.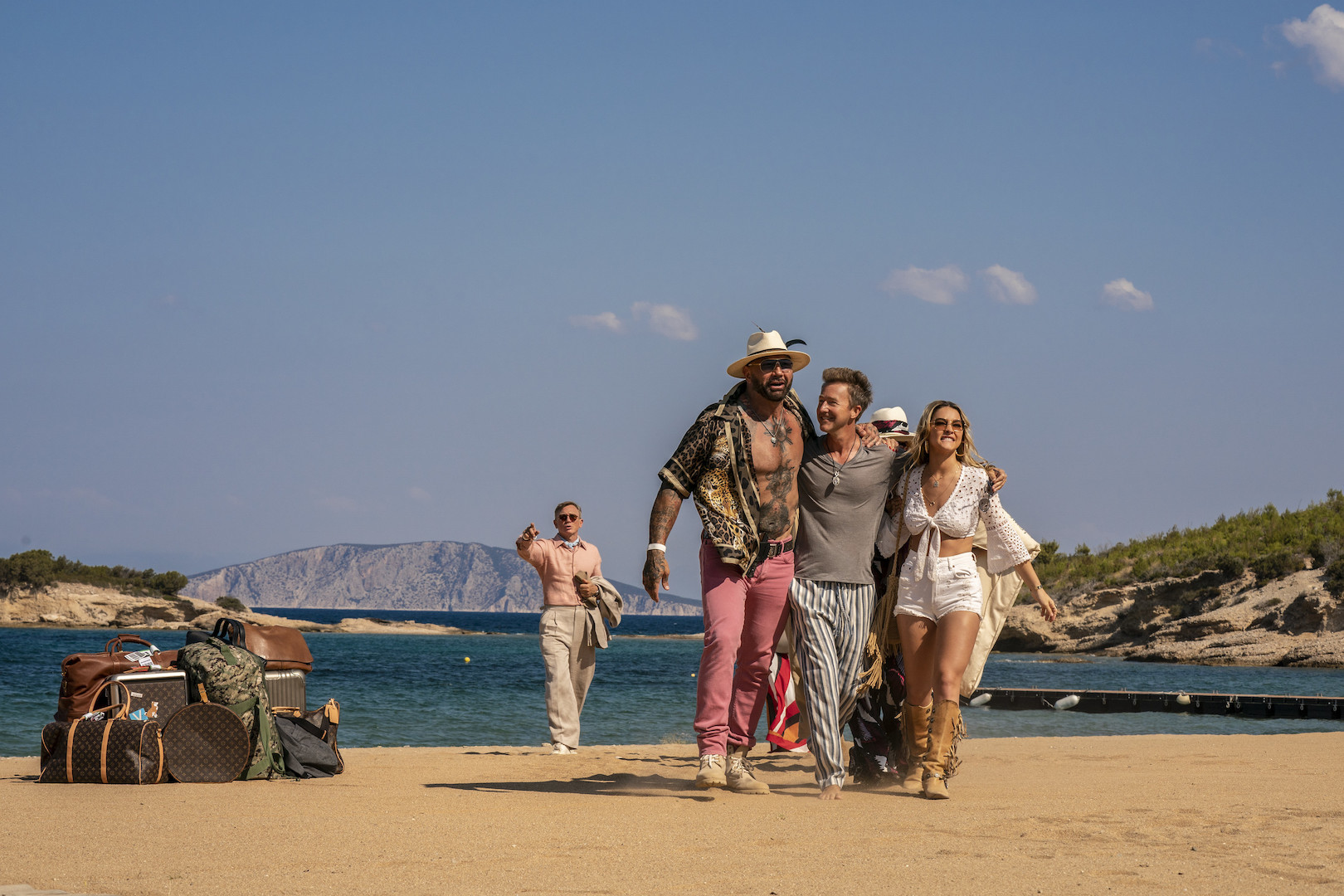 History? 2020, the beginning of the pandemic. An egotistical billionaire, Miles Bron (Edward Norton), invites his inner circle of friends for their annual reunion. His private Greek island was the backdrop to the reunion. Guests include his former business partner Cassandra Brand (Janelle Monáe), Connecticut Governor Claire Debella (Kathryn Hahn), scientist Lionel Toussaint (Leslie Odom Jr.), former model turned fashion designer Birdie Jay (Kate Hudson) , his assistant Peg (Jessica Henwick) and influencer men's rights activist Duke Cody (Dave Bautista) with his girlfriend Whiskey (Madelyn Cline). Ah, and of course Benoit Blanc to whom Bron didn't send any invitations.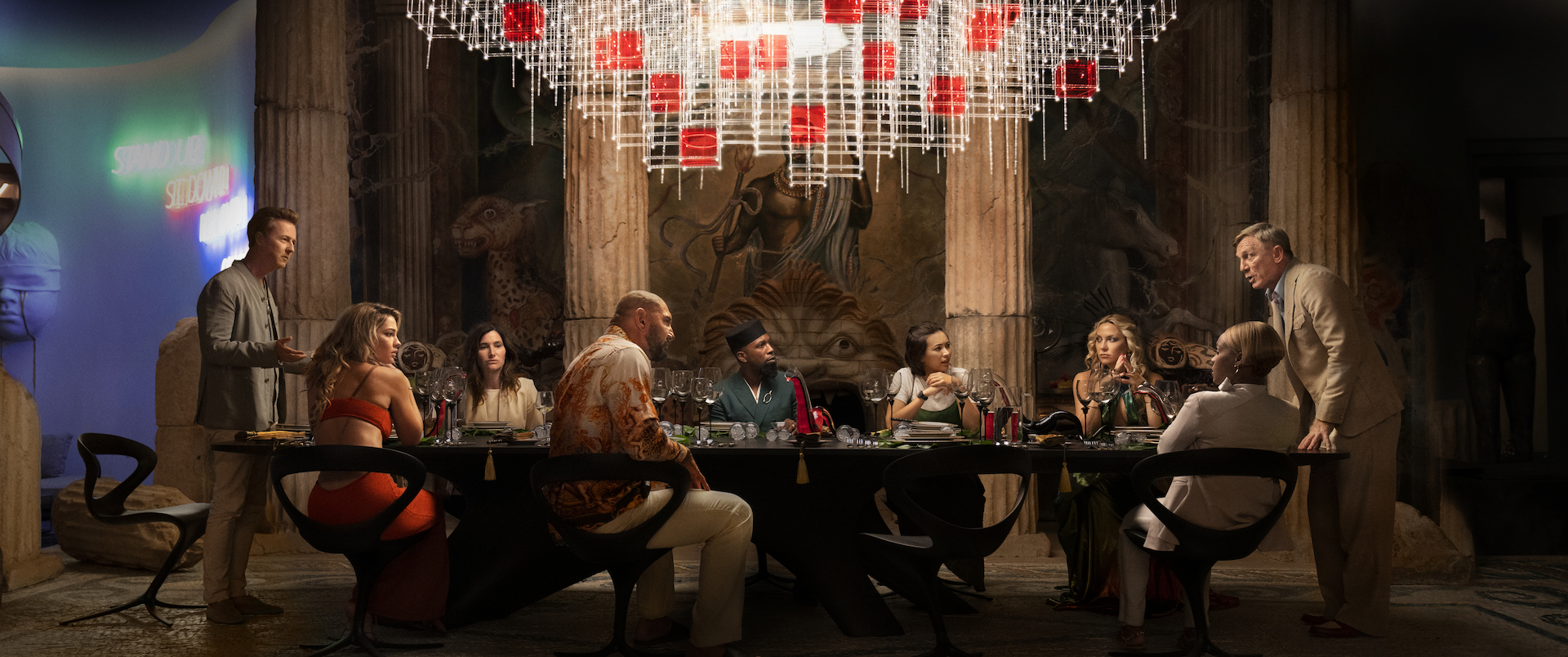 The idea of ​​the billionaire, to spice up the weekend a bit, is to organize a "dinner with crime" in which everyone will have to participate to discover the identity of the murderer. It is a pity that the dead man then really escapes us and it is up to Blanc to remove, one by one, all the layers of lies and secrets behind which the group of "friends" has entrenched themselves over the years to get to the heart of the truth. If with the first film the settings were the warm and enveloping ones of New England, for Glass Onion – Knives Out Rian Johnson has chosen the bright colors of the Greek summer, between blue, white and green, bringing the typical atmospheres of the murder mystery to the poolside.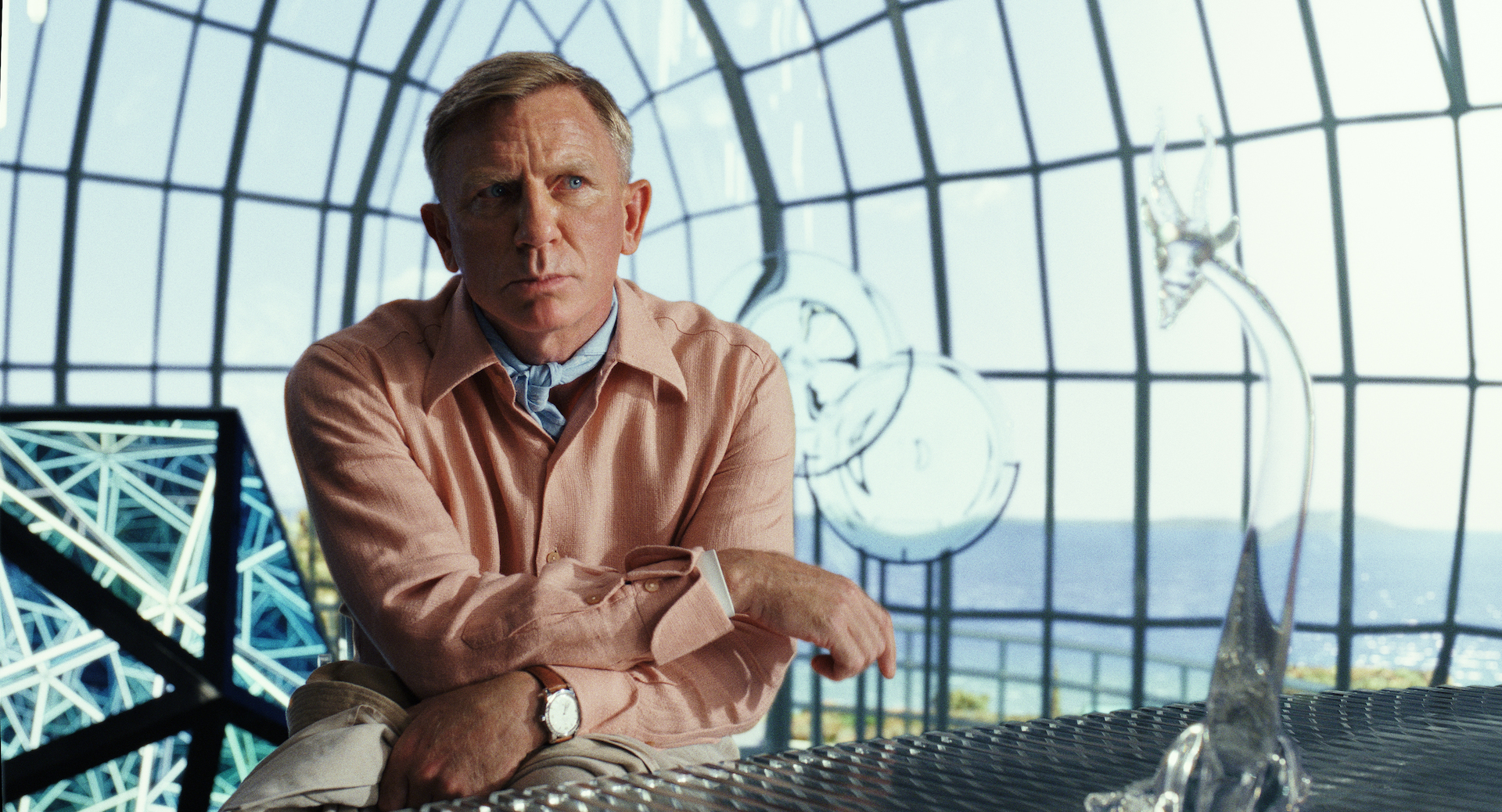 Self Dinner with Crimethanks to the Thrombey family and Ana De Armas's nurse, staged racist America and the clash of ideals between Democrats and Republicans, in Glass Onion – Knives Out in the director's sights are the arrogant billionaires and all that circle of condescending parasites who derive economic advantages from their wealth in front of which nothing is more important, not even their own consciences. An all-star ensemble cast, lavish staging, a breathtaking location, and an intricate (and well-crafted) mystery. The ingredients for success are all there, but compared to its predecessor, Glass Onion – Knives Out it gives the impression of concentrating too much on the outer layers and forgetting the heart a little.
Do you want to read other Opinions? Find them here
Below you can see the trailer of Glass Onion – Knives Out: