Story
Google celebrates Lake Jochimilco and axolotls with interactive Doodle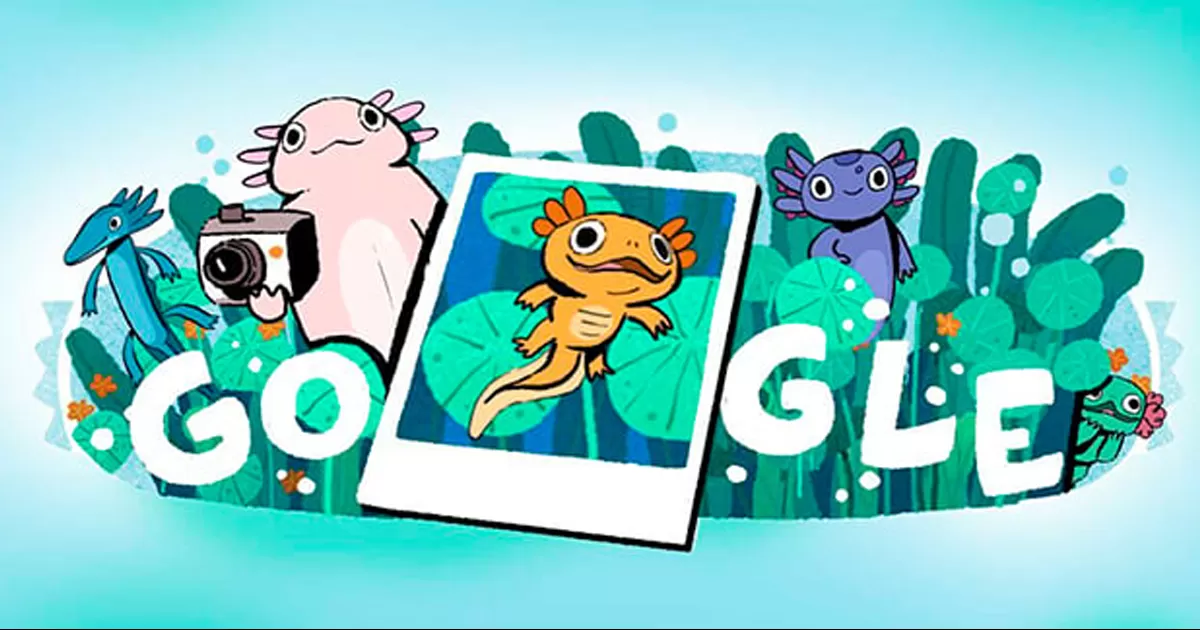 Mexico City.- The axolotl is a Mexican amphibian known for its ability to regenerate lost limbs and remain "young" throughout its life. It is an endemic species of Lake Xochimilco in CDMX that is in danger of extinction. In this context, Google dedicates its doodle to this iconic animal on 20 May.
Through this Google Doodle, we want to recognize the cultural and environmental importance of Lake Xochimilco. Preserving our axolotl in its natural habitat is of the utmost importance!
This doodle will run in the browser for 48 hours, but not only that, it will also be an interactive video game!
This would be possible thanks to an experience that would invite users to take a relaxing excursion into Trejinera, where they would photograph different types of axolotls while learning about this species.

According to Google, the creation of the game involved various global teams, who conducted extensive research on the lake, in order to portray as much as possible the cultural and natural heritage that this place means to us.
mexican axolotl doodle
This May 20 Doodle features original music by Mexican composers Bruno Barrera and Julian Cerillo. They want to elevate the culture of our country and its unique sound through the style of Lofi.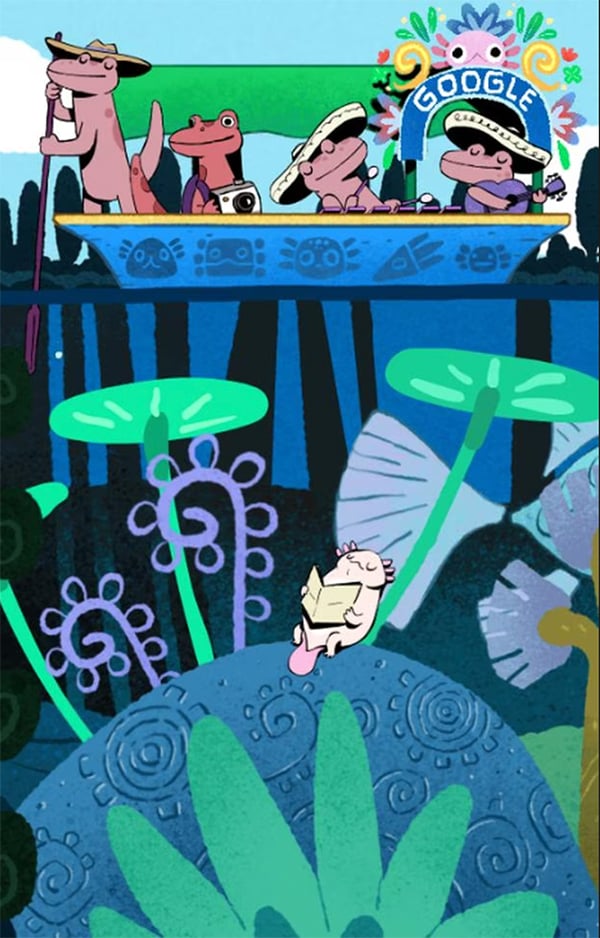 On the other hand, the illustrations are the work of Helen Leroux. He visited the symbolic site months before starting the design of the paintings in order to capture the essence of the paintings.
Doodle illustrator Helen Leroux said, "This project provided us with an incredible opportunity to learn and discover so much more about the rich culture and history that Mexico and Lake Xochimilco had to offer."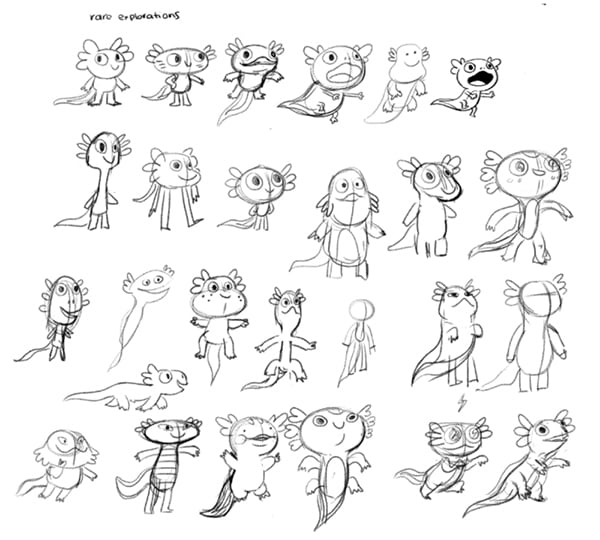 "I was fortunate enough to visit the lake itself, and its amazing beauty with chinampas, trajinera, local wildlife, combined with the rich and colorful culture of Mexico, is what gave me incredible inspiration to create the game.", he said.
Focusing on personalities and places the Doodle in Mexico has become an opportunity to reflect and discuss issues of diversity, equality, inclusion and sustainability reminding us of the importance of promoting initiatives focused on creating a better society .