Villa Forbes hosted an extravagant event during the prestigious Cannes Film Festival. Le Grand Diner de Charite was organized to support the Born This Way Foundation, created by Lady Gaga and her mother, in collaboration with Forbes France.
Willa Forbes welcomed great charity dinner with magnificence. Guests were immersed in a magical atmosphere surrounded by the luxury and charm characteristic of Cannes. The evening promises to be one to remember, providing a unique experience to all the guests. Exceptional hosts and artistic performances: To bring this special evening to life, captivating ophélie meunier And Raphael says Acted as co-host. His charisma and dynamism contributed to creating a warm and friendly atmosphere throughout the evening. Guests also had the pleasure of attending a series of remarkable artistic performances, including a performance by trumpeter Brian Newmany, close friend of Lady Gaga. Beyond the magical moments, the evening had an essential philanthropic significance. Thank you for the generosity of our guests and partners, Raised nearly $75,000 to benefit the Born This Way Foundation, These funds will be used to support the Foundation's initiatives to promote youth mental health and create a more caring and inclusive world. We had the privilege of interviewing Lady Gaga's mother, Cynthia Louise Germanotta, who is also the co-founder of the Born This Way Foundation. In this exclusive interview, she shares her inspiring approach and commitment to youth mental health.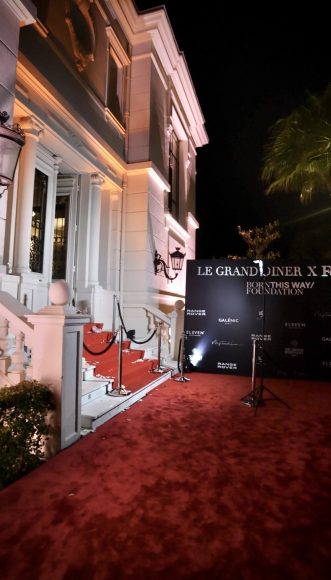 What are the main reasons that inspired the creation of the Born This Way Foundation?
"The foundation was born more than ten years ago, when my daughter started telling her story on stage. As a mother, I was horrified to see her open up about her pain in front of thousands of strangers, but this openness was paramount to her own healing and to so many young people who found validation in her experiences. She showed them that they are not alone, that they are not hopeless and that they too can share their story and find kindness, connection and resources to support their mental health. These young people continue to share with my daughter and me — behind the scenes, in the audience, online and beyond. These stories and experiences inspired the creation of the Born This Way Foundation and launched our movement to create a kinder, braver world with all youth. ,
How does the Foundation envision creating a more loving and caring world for youth?
"Since the creation of the Foundation, my daughter has felt that it is imperative that the younger generation feel better equipped to face life's challenges than her. More than that, she wanted to make sure young people's perspectives, stories and ideas are at the heart of everything we do. We have collected the opinions of thousands of young people, both in person and online, through advisory boards, academic research and carefully designed surveys, and use them to shape all aspects of our work. ,
What are the main areas of intervention of the Foundation in the area of ​​youth mental health?
"Today's young generation is faced with constant, pervasive crises and challenges that have a significant impact on their mental health. However, in the face of the challenges they face, we witness an incredibly resilient, courageous and caring generation. They want to talk about their mental health and are looking for tools, skills and resources to support themselves and their peers. But often they don't know how to talk about their mental health or where to find help. At the Foundation, we strive to create safe, caring and positive spaces, model healthy conversations about mental health, and point youth to the resources they need to move forward. The Born This Foundation aims to validate young people's feelings and break the stigma around mental health. Recognizing that a concerted effort is needed to support youth mental health, we achieve these goals through high-impact programs, youth-led conversations and cross-sector strategic partnerships. We also make sure to integrate their approach to supporting youth's mental health into all of our programs and resources, ensuring that their unique experiences and needs are kept at the forefront. ,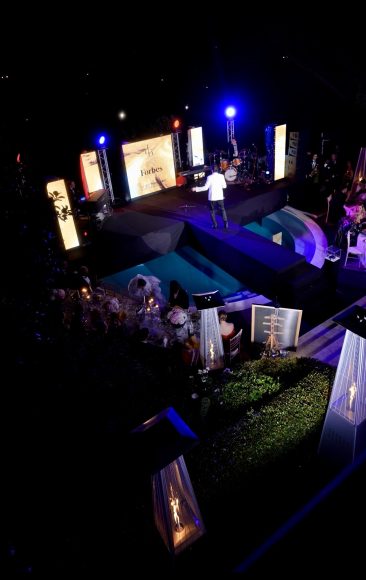 Can you give us concrete examples of programs or initiatives launched by the Foundation that have had a positive impact on the lives of youth?
, All of our programs and initiatives are informed by our research and our conversations with young people, who emphasize the undeniable link between kindness and mental health. Young people told us that they need tools and resources to be able to support their own and others' mental health. They can learn to do this through accessible online courses like the "Be There" certificate developed in partnership with our friends at jack.org. This free online mental health course (available in English, French and Spanish!) provides a simple, practical framework that teaches you how to recognize someone's struggle, understand their role in supporting that person, and connect them with the help they need and deserve. This course is not only for young people, but for anyone who advocates on behalf of young people or who wants to gain a better understanding of mental health. We also know from research that youth who report that their community is caring tend to score higher on mental health indicators. We help foster these online and offline communities through platforms like Channel Kindness, our online storytelling platform that invites us all to share stories of kindness, resilience and community, and empower young people to take action to support causes they care about. One of our most recent kindness initiatives is #BeKind365, an online platform where you can pledge to be intentionally kind throughout the year, send messages of kindness and affirmations, find suggested acts of kindness, and see the impact of your kindness globally. ,
How does Born This Way Foundation promote inclusion and diversity within communities?
"We recognize that meeting the needs of all youth requires a collaborative approach. We do this by integrating research, comprehensive funding, targeted storytelling and expert mentorship across all areas of our work, with the ultimate goal of promoting kindness, inclusion and acceptance. We conduct extensive research to better understand how youth from diverse communities experience kindness and mental health, which allows us to implement resources and initiatives that meet their specific needs. Through our Kindness in the Community Fund, we actively fund community-led efforts as part of our commitment to support free, accessible and community-informed mental health support. Our storytelling platform, The Channel, is a powerful tool to amplify stories of kindness, inclusion and resilience, fostering a culture of empathy and positive change. And to ensure that our initiatives remain relevant and make an impact on younger generations, we work closely with our Advisory Board, a diverse and passionate group of young global change-makers. ,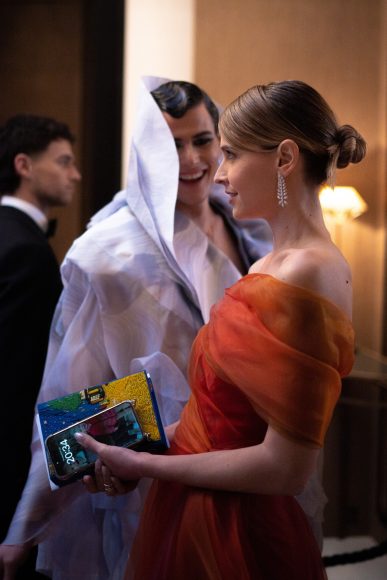 Multiple partners committed to the success of the event
great charity dinner As far as Willa Forbes This has been possible due to the valuable cooperation and support of several stakeholders. were present in image, of herbs, Dom Perignon, reginald dunlop, High hospitality, ji anvi, my travel lineas well as local partner associations our colors by the water, founded by Mathias Souliere. Their commitment and support helped make the evening a truly successful one. Grand charity dinner at Villa Forbes raises funds and supports a noble cause Born This Way Foundation, The evening brought together film personalities, artists and committed partners, all united in the goal of creating a more loving and caring world for young people.