The longtime interpreter of Derek Shepherd in Grey's Anatomy has denied rumors about a possible new show with former co-star Ellen Pompeo, best known for her role as Meredith Grey.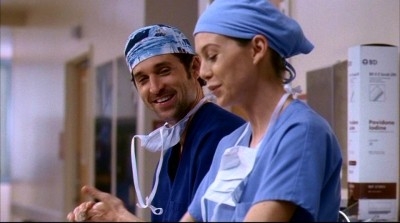 Grey's Anatomy has now reached its nineteenth season, but fans of the medical drama continue to miss Dr. Shepherd, played by Patrick Dempsey. In recent weeks, some rumors had spread about a possible new show that would see him reunite with Ellen Pompeo (Meredith Grey), but apparently there is nothing truthful about it.
"I've read the various rumors too, but I haven't seen anything and I haven't spoken to her about it. I only heard that she will have a smaller role in the new season, but the fans always keep hoping for our reunion" the actor told Entertainment Weekly.
Patrick Dempsey believes Grey's Anatomy will survive casting Ellen Pompeo
Patrick Dempsey then said he was grateful to have been able to work for so long together with Ellen Pompeo, comparing their working relationship to that between sportsmen. As announced in recent weeks, the actress will appear in only 8 episodes in the current season of Grey's Anatomy including the finale, and she will be the narrator for the duration of the new narrative arc.
Meanwhile, Patrick Dempsey is busy promoting Enchanted, a sequel to Enchanted, which reunites the original cast members and includes new songs from Alan Menken and Stephen Schwartz. It will arrive on Disney+ on November 18th.