During the Halloween Ends premiere, horror film final girls expressed their admiration for Jamie Lee Curtis and "his" Laurie Strode.
Jamie Lee Curtis she forcefully reappeared on the scene with her iconic character Laurie Strode. After a series of fluctuating projects, the actress is in fact back in the historic franchise Halloween who had launched it forty-four years ago. There trilogy by David Gordon Green – direct sequel to the first chapter of 1978 – is destined to end with Halloween Ends, in cinemas from today – October 13 – in Italy and from 14 in the United States. For the occasion, Lee Curtis released a series of promotional interviews, in which he thoroughly analyzed the now indissoluble relationship that binds her to Laurie Strode.
Jamie Lee Curtis and the homage of the final girls of horror cinema: "Thank you for opening the way"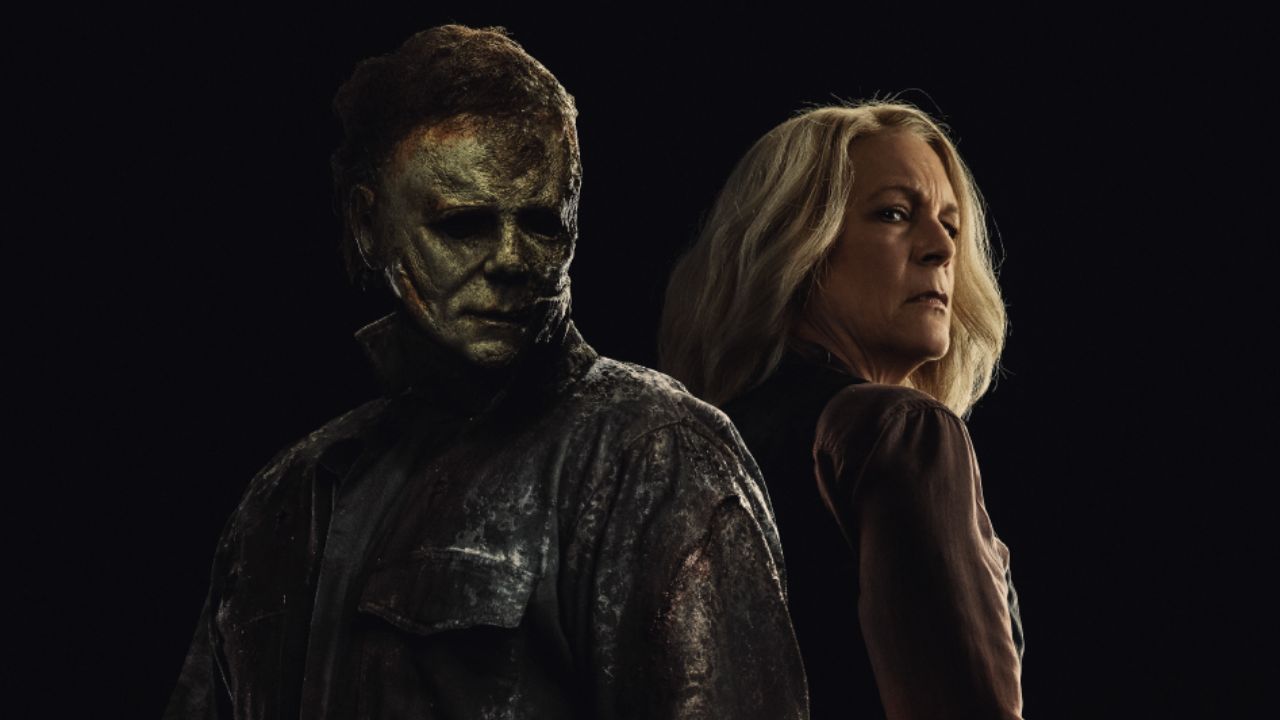 Jamie Lee Curtis, during the promotional tour for Halloween Ends, took the time to attend a ceremony in his honor, organized for the "cementing" of his footprint at the Chinese Theater in Hollywood. Despite the coveted "award" – awarded – like a star on the Walk of Fame only to the most important actors -, the star is firmly convinced that his legacy will consist of character by Laurie Strode: "Laurie Strode's universal understanding is that this original final girl never gave up, always pushing herself further no matter what happened. It is beyond my understanding that this is my legacy. I feel like I haven't given up, kept trying, but not at Laurie Strode's level."
Jamie Lee Curtis is therefore aware that no matter how many and what projects she takes part in, she will forever be Laurie Strode, the first and only final girl – a character who escapes the killer in horror films and survives to the end of the film. And the others are also of this opinion star who paid tribute to the actress. During the premiere at the Chinese Theater the director David Gordon Green has in fact screened a video in which some final girls or scream queens of the cinema expressed their admiration for Jamie Lee Curtis: Toni Collette (Hereditary, The sixth sense, Knives Out – in which he starred with Jamie Lee Curtis), Naomi Watts (The Ring), Heather Langenkamp (Nightmare – From the depths of the night), Abigail Breslin (co-star of Curtis in the series Scream Queens), Katie Cassidy (the reboot of Nightmare of 2010), Sara Paxton (the 2009 remake of The last house on the left), Loretta Devine (Urban Legend), Sharni Vinson (You're Next). The clip then concluded with a montage of Laurie Strode's scenes over the decades, crowned by an unequivocal inscription: "Thanks Jamie".
Read also Halloween Ends, Jamie Lee Curtis: "My career a flop without Michael Myers"