A 15-year-old died inside the jaws of a crocodile while fishing with friends: the tragedy took place on the shores of an Indonesian lake
Posted on:
21
Dragged into the water and killed by a crocodile during a day of leisure. A macabre and tragic death that of a teenager intent on fishing in a lake with a group of friends. The fact happened in Indonesia, on the island of Ternate, which is located about 2 thousand km from the capital Jakarta and is part of the Moluccas archipelago, in the Pacific Ocean. The victim he was 15 years old.
Crocodile attacks a 15-year-old fishing and kills him
According to the reconstruction of the tragedy by the local authorities, the boy had gone to the Tolire Besar lake with some peers to fish, as he had often done in the past.
At some point, surprisingly and with great speed, it is a crocodile emerged from the water.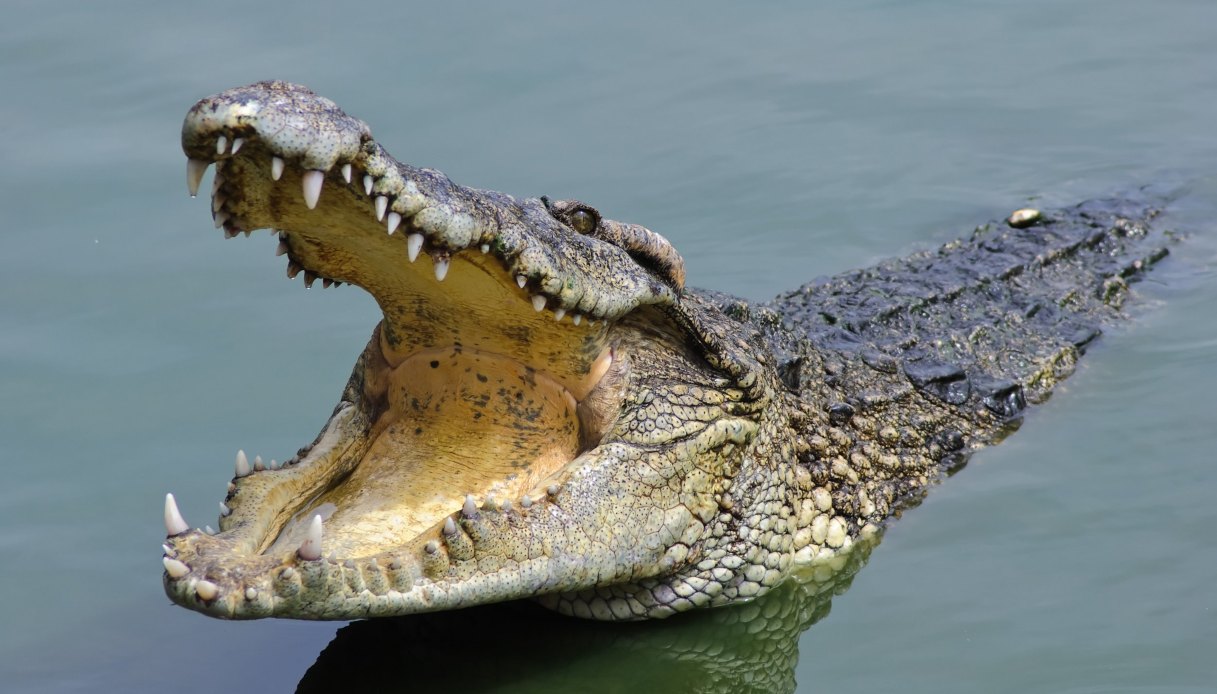 A crocodile in the water ready to attack
The jaws of the dangerous reptile left no escape for the 15-year-old: dragged into the lake, he is bitten dead in front of friends without anyone being able to help him.
The complicated recovery of the body
The head of the local rescue service Fathur Rahman announced that the remains of his body were later found following desperate searches, which, however, could not leave immediately.
In fact, an eyewitness told a local Indonesian television that the recovery of what was left of the body was only possible some time after the fatal attack. It was there that caused problems presence of numerous crocodiles.
How a crocodile attacks
Flat and elongated muzzle, muscular tail, short legs and scaly skin. Crocodiles are known for their remarkable danger and their attacks on humans are not uncommon.
The technique used by these reptiles to grab their prey is almost always the same. After abruptly exiting the water, often in areas where it is possible blend inthey bite into the "booty", lock it into their jaws, and drag it back with them.
The bite can reach a pressure of 3700 psi (pounds per square inch), or 16,460 newtons. The human one is between 150 and 200 psi, therefore 890 newtons.
Crocodiles, while having approx 70 teeththey do not usually chew but directly swallow their bite, which is thus digested whole inside the stomach.