KFC kicked off the promotion last week with Pop Mart, a Chinese toy maker known for its "mystery boxes".
Customers can collect Limited versions of Dimoo dolls with big eyes and round faces when purchasing certain sets of KFC dishes.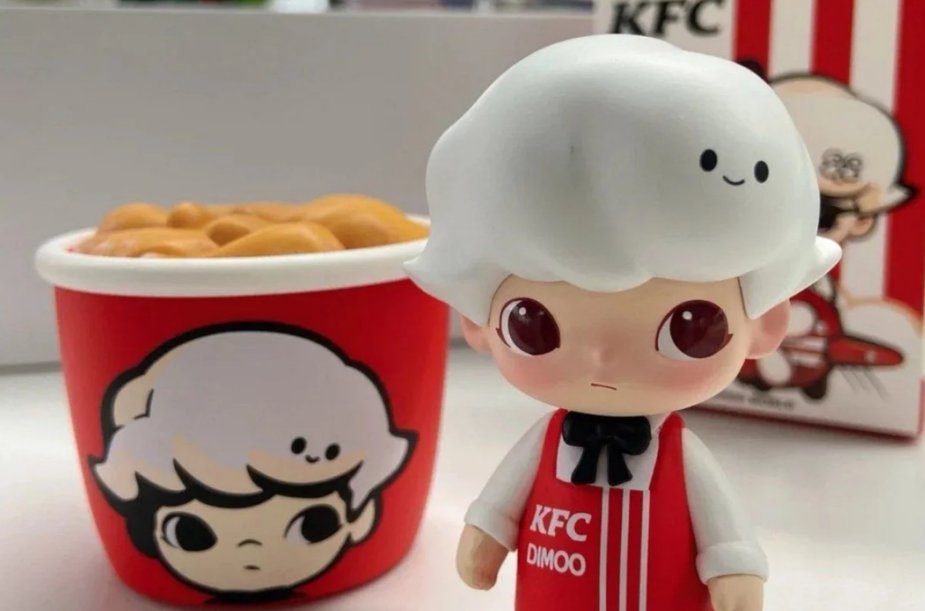 "KFC used the sale of limited-edition toys to induce and allow irrational and excessive buying of meal sets by consumers, which is contrary to public order, decency and the spirit of the law," the state affiliates of CCA wrote in a statement.
This led to one customer to spend 10,494 yuan (PLN 6.5 thousand) on over 100 meals in one restaurantto collect the toys that come with the food and then throw them away.
KFC launched the promotion last week on the occasion of the 35th anniversary of the opening of the first point of sale in mainland China.
In 2020, the Chinese government launched a wide-ranging campaign against food waste, led by President Xi Jinping. President Xi called the amount of food wasted as "shocking and disturbing".
The Clean Plate campaign took place against the background of growing concerns about food security during the pandemic.
As part of the campaign Internet influencers were banned from gluttony on social media platforms, and restaurant-goers have been urged not to order more than they can eat.
Source: BBC
Creation date: Today, 09:50
Do you want us to describe your story or deal with a problem? Do you have an interesting topic? Write to us! Letters from readers have inspired us many times, and on their basis numerous texts have been written. We publish many letters in their entirety. You will find them all here.