Barbiecore. Colorful, light, fun, sparkling: here is the latest style of this already roaring summer. Let's talk about the Barbiecore, a way of dressing that has already seen pinterest boards filled with images and aesthetics since 2019 and which now, thanks to the upcoming Barbie movie (we talked about it on TAG24 here), has become much more popular. Currently the Barbiecore reaches 8.1 million views on TikTok and, starting from June, it has become a real google trend, ending up intriguing and catching the eye of many interested.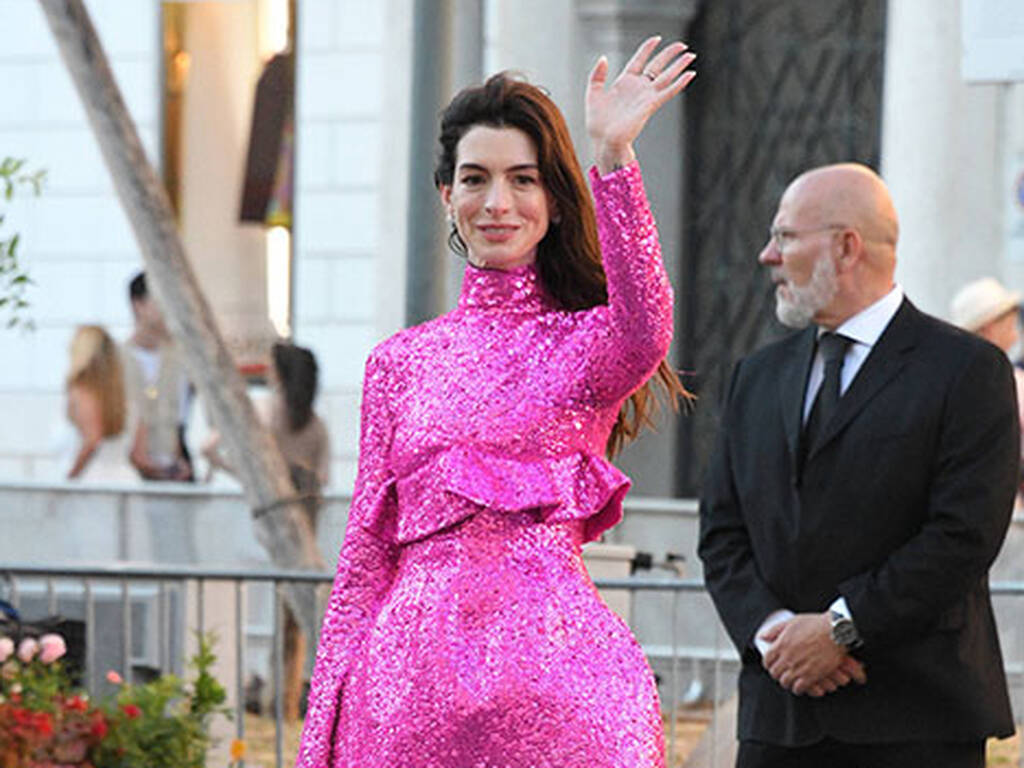 The Barbiecore style also takes on some fundamental messages in 2022, given that discrimination is not allowed in the world of Barbie: ethnicity, religion, class and sexuality do not constitute grounds for discrimination, while gender boundaries are becoming more and more labile, until they are canceled. The bright fuchsia of Barbie, then, does not make any distinctions, while every personal experience only enriches the way of expression that everyone has, also thanks to their own look.
What do you need to have to follow the Barbiecore?
Animated by bright colors and, above all, from pink, the favorite garments of those who choose the Barbiecore as their way of expressing themselves are the crop tops, often enriched by some graphic prints, low-waisted jeans, miniskirts, velvet tracksuits, high boots up to to the knee and the most disparate accessories, preferably in holographic colors: from mini-bags to bracelets, from necklaces to buckles and sunglasses. A style, therefore, that has very little minimalism and partly takes up the fashion of the late nineties and the early 2000s. In fact, it does not seem difficult to grasp a Y2K inspiration (this is the name of the current style that looks at the beginning of the twenty-first century and that collects the aesthetic of pc bugs, of the first hardware and, in general, of the trends of the period) , but the Barbiecore definitely prefers to replace chrome, ice blue, ocean blue, bright orange and glossy white with its bright pink, a symbol of feminine strength and support among women.
Barbiecore trend: is pink really necessary?
Kim Culmone, SVP of Design for Barbie and Fashion Dolls, explains precisely the importance of pink for Barbie dolls with these words: "Pink has always been Barbie's favorite color: she even has her Pantone shade" Barbie Pink ", PMS 219. For Barbie, pink represents unlimited potential and is a symbol of female empowerment, which fits perfectly with the brand's purpose. "
And, however, there are those who preferred to dare with other shades, such as orange and green, because, as fashion designer Betsey Johnson says, Barbie remains the symbol of a canvas to be filled, a very personal canvas, which should like not never represent the creativity of everyone and their way of expressing themselves: especially the millennial women who grew up with Barbie have seen the specific aesthetic lines become more and more blurred every day. This means that Barbie allows you to combine punk and pretty, to combine multiple different styles, finding a unique look. The fashion designer, however, recommends looking for pieces that are simple and suitable to be recombined for any occasion.
A style that VIPs like
There are not a few personalities of the show who have shown off a Barbiecore style in these last moments: from Florence Pugh, Anne Hathaway and Ariana DeBose in Rome for Valentino's Haute Couture Fall / Winter 22/23 fashion show, up to Conan Gray athe Coachella 2022 festival and to Lizzo, who chose bright pink for the premiere of "Watch ut for the big Grrrls". Other names that have sported the Barbiecore are the Kardashians, Zendaya, Hailey Bieber, Megan Fox, Machine Gun Kelly, Nicola Peltz Beckham.
Stay here on TAG24 for more information on the latest trends.