Salvatore Ladaga, father of Gabriele Bianchi's partner, points the finger at the boy sentenced to life imprisonment for Willy's death
Posted on:
30
Gabriel And Marco Bianchi, the brothers who killed Willy Monteiro Duarte in September 2020 have been sentenced to life in prison in recent weeks, but their name continues to make headlines. To call them into question again was Salvatore Ladagafather of Silvia and father-in-law of Gabriele Bianchi, who in the course of an interview with Corriere della Sera pointed the finger at his daughter's partner.
Gabriele Bianchi, the accusations of the "father-in-law"
Salvatore Ladaga is a river in flood and who asks him about his daughter's partner does not mince words: "Him he is a bully, an idiot, a bully". Telling the beginning of the love story between Gabriele and his daughter Silvia, Ladaga did not hide the fact that he was always against: "My daughter Silvia, beautiful, stubborn, independent, but certainly not used to living on boats as you described her. you … In short, her. She comes to me and tells me: "Dad if I have to have a child, I will do it with him" He was Gabriele Bianchi ".
"Maybe she has the Red Cross nurse complex too, go find out. I tell her: "But what does he have to do with us, with you? And mind you, it's not a question of class, God forbid. But of ways "she said.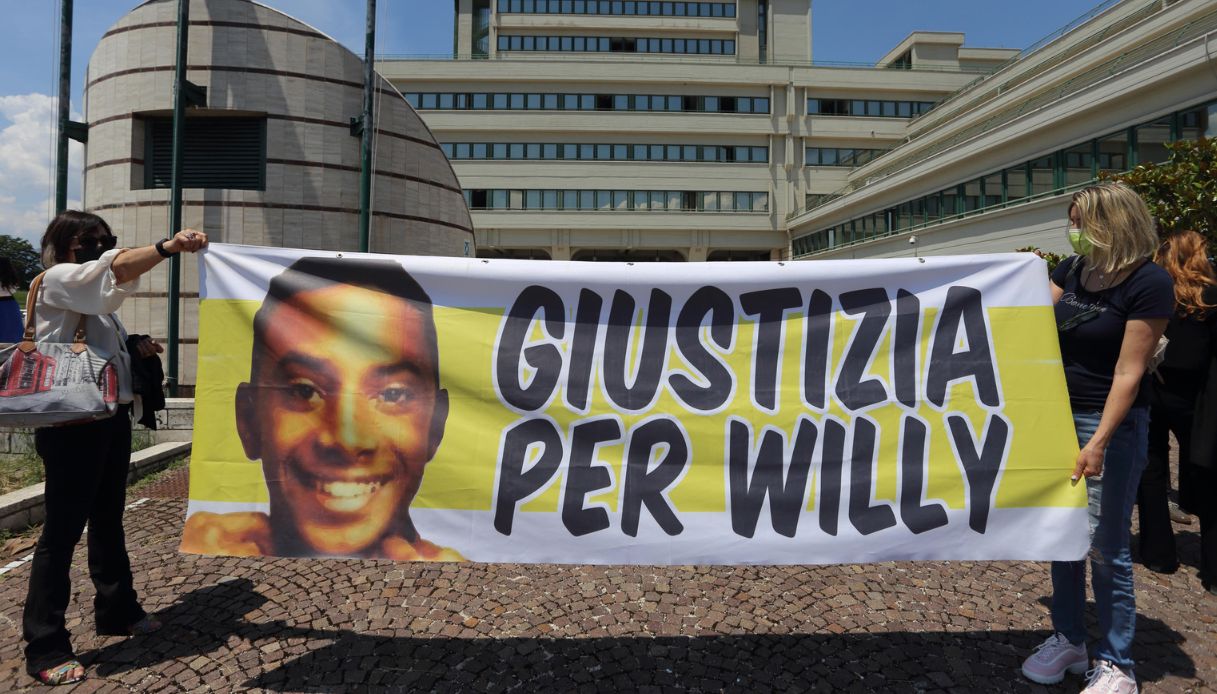 The murder and the call from Rebibbia
During the interview, Ladaga also recounted the evening of Willy's murder, with a call from Gabriele Bianchi from prison: "Gabriele was there. And he didn't have to. He had gone to the cemetery (with some friends, ed). And he doesn't go. All things I told him when we talked a day ago after the sentence ".
"The phone rings at my daughter's house who, incidentally, lives with my ex-wife. Comfortable, comfortable apartment, where my nephew is spoiled day after day… The phone rings and it was him at Rebibbia's. And then I sang them to him: "My dear, here we talk about the fact that if you stand straight maybe tomorrow you can accompany your child to university. Every other day. Maybe- he continued-. This is the future that awaits us ".
"We collateral victims"
With the sentence of life imprisonment now Silvia is left alone, with a small son just had by Gabriele Bianchi himself and his father Salvatore who takes care of them. Ladaga, during the interview with the newspaper, explained that he feels "grandfather, but not father-in-law", As if to underline that he doesn't want to know anything about Bianchi. It was he who chose the name of his grandson, Aureliano, who most of all will feel the weight of his father's surname: "We are all collateral victims of the Bianchi brothers. But this here more. What does he have to do with it? He was not born ".
Talking about the encounters in prison between his daughter and Gabriele, he then revealed: "The last few days have been devastating. My daughter who comes back upset by the talks in jail".