Jennifer Lopez and Ben Affleck reign supreme in the colorful press and gossip portals. It's as if we've all gone back almost 20 years in time. Why? The interest in this couple is huge, the media is red-hot, and the paparazzi don't give them a moment of peace.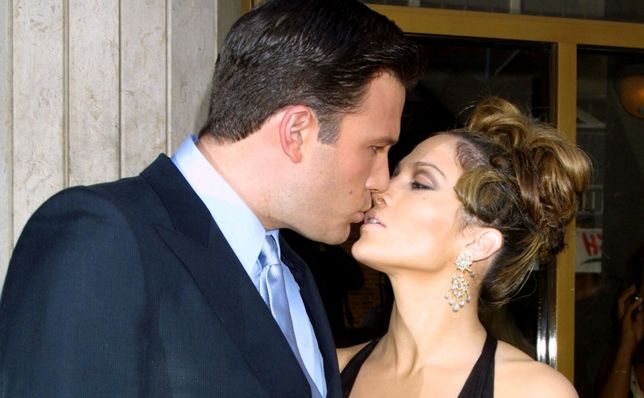 Jennifer Lopez and Ben Affleck are back togetherSource: East News

"Old love does not rust" – who has not heard this saying? And although today it may be said to be banal, it is difficult to find a more glaring example of its truth than Jennifer Lopez and Ben Affleck. And the fact that they really got back together.
The couple's return seemed almost as likely as the return of Jennifer Aniston and Brad Pitt. And yet this time the truth turned out to be more electrifying than the rumors. There has been talk of the return of this love for several weeks now. Lopez recently broke up with Alex Rodriguez, with whom she was already planning a wedding. Affleck, meanwhile, wanted to marry the young Latin American star Ana de Armas.
Old love never dies. Celebrity couples after the ordeal
And what was the amazement of the color press and celebrity fans when, after so many years, the actor and singer returned to the same path. Why is that so surprising? It is worth going back almost 20 years, when Jennifer Lopez and Ben Affleck were one of the hottest couples in show business.

They are both beautiful, both rich and popular, both at the height of their fame. The press and paparazzi followed their every step. They met for the first time on the set of the movie "Gigli". At first, they both claimed that they had little more sympathy, but it soon turned out that they were united by a feeling that they could not hide. When it came out, the media literally went crazy about them.
And although the lovers were in love at the candlestick, they planned a future together, and even a wedding in 2003. Consequently, they became tabloid favorites. And the interest in the stars was tremendous. So much so that Lopez and Affleck eventually canceled the ceremony, fearing that on a special day they would not be able to count on any privacy. This, however, was only one component of the breakup of their relationship. In fact, in January 2004, Jennifer finally broke up with the actor.
In her biography, Lopez wrote a few years later: "Ben and I broke up at the point where I was convinced that we were just sacrificing ourselves. That was the first time my heart was broken. It felt as if someone had ripped it out of my chest." Lopez admitted that Marc Anthony appeared in her life 3 days later, whom she married in 2004. They separated after 10 years.

Affleck started a family with Jennifer Garner, but here too, the life together ended in a fiasco. Even though Garner did her best to help her beloved and support him in the most difficult moments – especially when Affleck continued his visits to drug addiction centers.
Affleck's and Lopez's subsequent relationships also did not stand the test of time. But although they may have a similar history of emotional life, they are definitely more different than years ago. Affleck has earned the name of a bully and a toy with alcohol problems, Lopez is a strong, talented and extremely hardworking star, who has not dropped from the peak of popularity for years.
So it seemed that there were so many differences between them, both privately and professionally, that no one would think of the descent of former lovers. And certainly not the interested parties themselves. Meanwhile … the lovers themselves provide food for the tabloids. Just like years ago.
Lopez and Affleck spend time together in Miami, where she trains hard to prepare for a new movie. The US website Page Six reports and even confirms that Affleck and Lopez kissed in the gym during their free time from the set. As if that was not enough, the network circulated completely "random" photos of a couple spending time in a shared house.

And it's probably no surprise that Ben and J Lo will keep warming up the media for a long time. The question is how their story will unfold this time. Nearly 20 years ago, they didn't have much experience of navigating the ruthless world of tabloids.
They were afraid that it was they who would destroy their relationship. Today, they are definitely more experienced and provide them with juicy materials "in passing". So it looks like they are dealing the cards this time.

Stay with us on a regular basis