With more and more valuable fighting games out there, we don't just look at sticks as alternative controllers. Today we are reviewing the HORI pad, now compatible with PlayStation 5.
Considering the many notable releases in the genre, it is difficult to consider it a cyclical event, yet, if we consider the games coming in the coming years, it does not seem excessive to us to see a new one on the horizon. golden age of fighting games. Think about it: on the one hand we have an Arc System more active than ever and more and more open to titles on licenses that are not their own, and on the other hand a new Tekken coming, a Street Fighter 6 with enormous potential and a SNK reborn to the point of having announced a new Garou. If such a period does not represent a possible turning point, we don't really know what else is going to happen.
These curious upheavals, obviously, have also come to the attention of those who produce peripherals, and in particular HORI recently it has been redone with new variants of some of its best known and most used products among those who love virtual casks. The update, indeed, is nothing more than a brand new version of these peripherals compatible with PlayStation 5but given the period – and the more than valid quality / price ratio of the products of the house – we recently decided to thoroughly test the latest version ofHORI Fighting Commander OCTA: a pad entirely built around fighting games and particularly suitable for anyone who wants to jump on the most famous of the Capcom series. Ah, obviously this pad is also compatible with PC and PS4 as well as the new Sony flagship, so we tested it on each of these platforms.
The final evaluation? Discover it in ours review of the HORI Fighting Commander OCTA for PS5 / PS4 and PC.
Hardware Features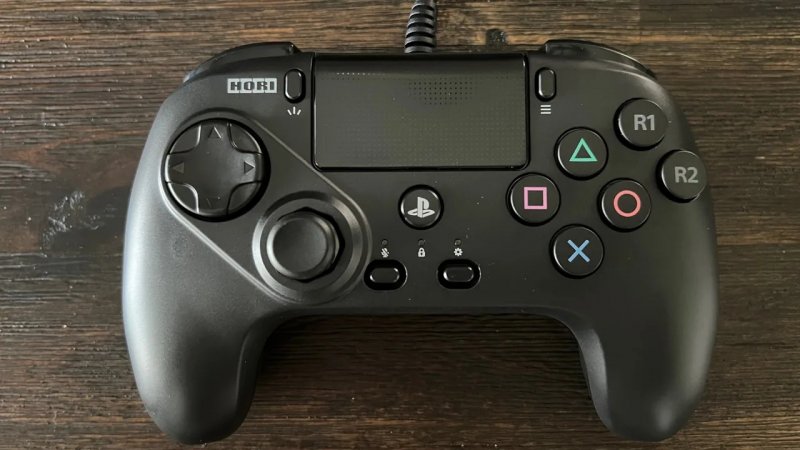 There conformation of the pad is clearly different from that of a normal controller. First of all, the lack of one of the two analog sticks (the right one) is immediately evident, as is the different number of front buttons. The pad boasts six buttons in addition to the four dorsal triggers, carefully positioned on the right side of the plastic structure so as to be easily accessible. The pad is also totally made of plastic, and extremely light because it has no vibration motors inside (a feature that is often seen as a possible distraction during competitive matches). In short, the components are all designed to offer maximum effectiveness only and exclusively when dealing with the fighting game genre.
Precisely for this reason the six front buttons are microswitch, whose response is immediate and minimizes any possible delay of the commands. Unfortunately, also in this version it seems that the dorsal triggers they are not microswitches, but are still designed for faster clicks than the norm. There directional cross of the pad, curiously, is a single piece not divided, whereas the only one analog stick has an octagonal base, designed to avoid inaccuracies when entering one of the eight directions (it is particularly useful for those who want to use characters with winding moves).
Finally, the Fighting Commander has a USB cable non-detachable, a central start button, and two back levers, one to choose the activation platform and one to block the unnecessary buttons (avoiding pauses and other unpleasant events due to incorrect inputs during an excited match). There is also an additional "function" button, which is very useful, which we will discuss later.
The cost of the pad it is not low and is around € 70, but it is still lower than other comparable performance competitors such as the Razer Raion.
HORI Fighting Commander OCTA PS5 / PS4 / PC data sheet
Typology: controller, gamepad
Buttons:

Six microswitch front buttons
Four dorsal triggers
Touchpad
Start, option and create buttons
Two additional function buttons and mic mute

The heights:

An analog stick
A directional pad

Connection: USB cable (not removable)
Compatible Devices:

PlayStation 5
PlayStation 4
PC

Dimensions: 14.9 x 18 x 7.8 cm
Weight: 401 grams
Price: € 69.99
Design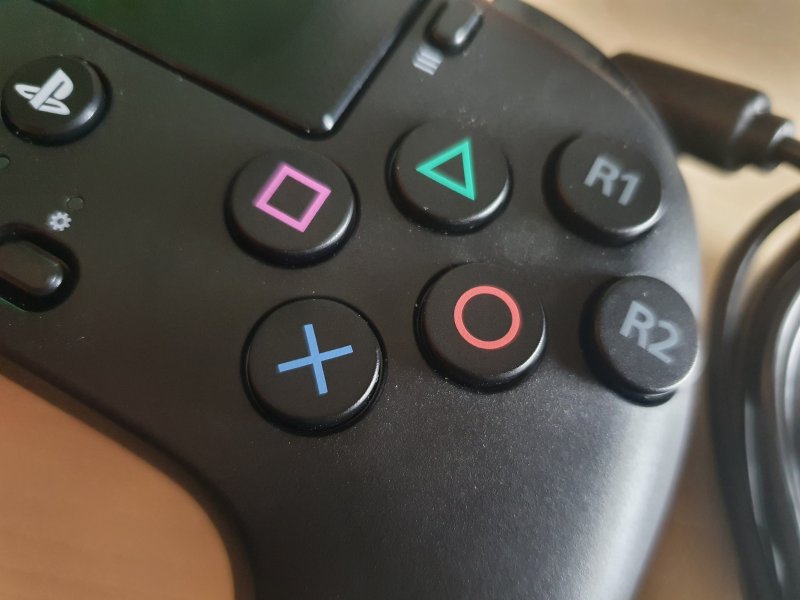 As we have specified, this is a pad with atypical characteristics, and getting used to the positioning of its six front buttons can initially be problematic for those who have always used a normal gamepad. However, the distance of the buttons is not excessive, and the size of the object seem generally well calculated to ensure the player can use them in combination with the triggers without particular difficulty (as long as they do not have very small hands).
For our part, we appreciate the rounded shape of the pad, more pleasant and softer than other more angular peripherals to be forcibly "cool". We also liked the presence of key lock levers not essential, because, even if it is very difficult to accidentally press the options button or the start button by mistake, they are still unpleasant possibilities in the game. Finally, despite being completely made of plastic, the components of the pad all appear to be strong and well-made, a feature of most HORI products.
As usual, to connect it to the various peripherals and make sure it works, just set the compatibility lever on one of the three options, and there will be no recognition problems (at least we haven't had any). The pad box is not particularly important, and outside the peripheral it contains only the instruction booklet.
Experience of use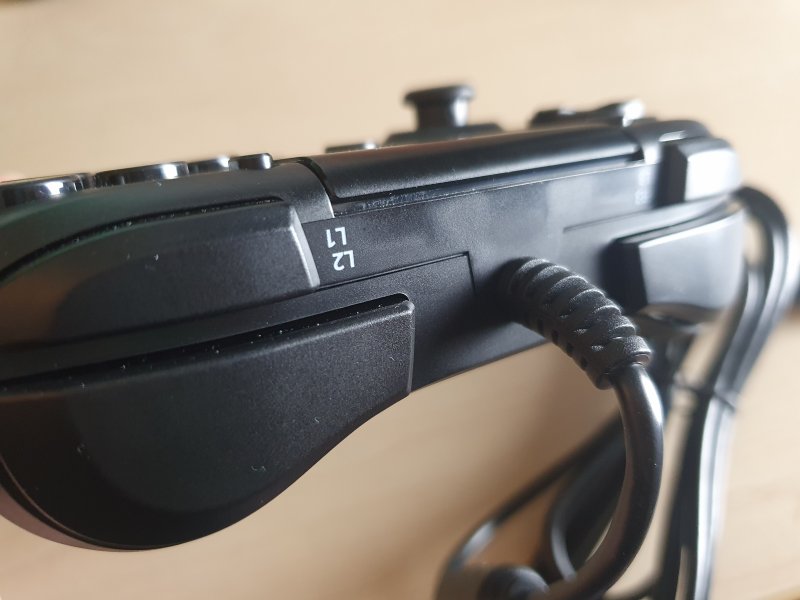 Our experience with the OCTA Fighting Commander it was generally excellent. HORI's peripheral is extraordinarily useful with mechanically rich fighting games (and with many control reconfiguration options) due to the two additional front buttons. Its only real weakness, in reality, is the inability to use it effectively with "smash-like" fighting games, where the presence of a second analog is quite fundamental.
Initially, however, we were very worried about the directional cross, due to the lack of division of the keys. Commonly a directional cross of this type can create enormous problems for those who lack precision in the inputs or tend to press the keys vehemently, because the risk of pressing a diagonal by mistake becomes much higher. Our fears disappeared almost immediately with direct use, however: the cross has a specific resistance that makes it very difficult to press diagonally at random, and this happened very rarely during the various tests. Sure, we would have preferred a split cross similar to the PlayStation pads anyway, but it's also largely a matter of habit.
The real gems of the pad, in all honesty, are the function button and the official app on PC. By pressing the button – or simply by setting various configurations on the app – it is in fact possible to give each key of the pad any function of the other keys available. Said this way it may seem like a trivial matter, yet to all intents and purposes this extra allows you to even set the directional on the dorsal triggers. A similar configuration, however peculiar, not only allows you to use characters with charge moves with rare naturalness, but even to use buffering of certain moves commonly impossible with other peripherals (not only the normal ones but even the sticks) in a similar way to what happens with a hitbox (a peculiar type of peripheral that also uses the keys for directional keys instead of the lever). It is difficult to say if this, given the time needed to set everything up, will be granted in official tournaments, but for those who play at home and have difficulty using certain types of fighters, it represents a valid advantage.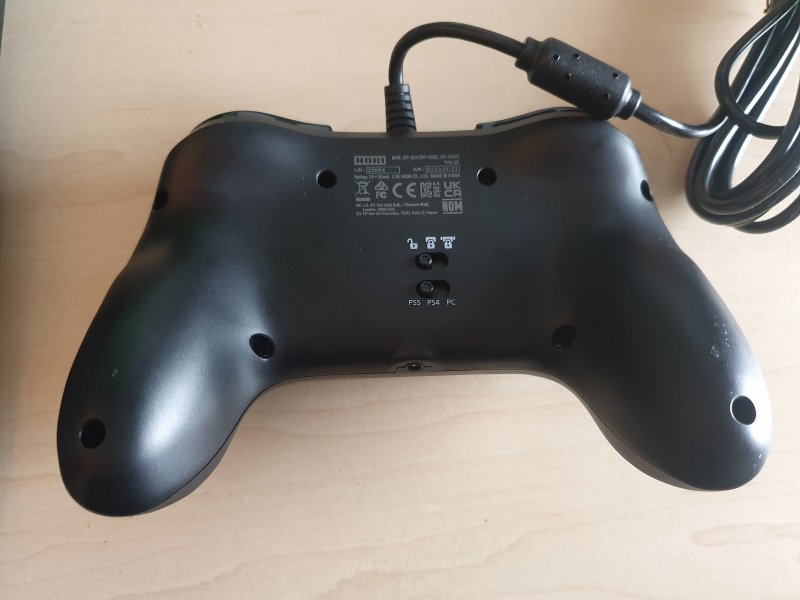 If you don't want to use such gimmicks, however, HORI's pad is particularly suited to six-normal fighting games like Street Fighters, and could be one of the best choices with which to deal with the imminent arrival of Street Fighter 6. The The performance of the peripheral with the fifth chapter was indeed very respectable, even if we did not notice particular problems on more frenetic fighting games like Guilty Gear Strive or Persona Arena Ultimax.
PRO
The possibility to freely reconfigure the keys is very useful
The front keys use microswitches for immediate response
The directional cross is more precise and solid than it looks
VERSUS
The USB cable cannot be disconnected
The lightness of the pad may not please those who love peripherals with a more solid feeling
Unsuitable for certain fighting games with particular mechanics