3 'of reading
09/23/2022 – The dangle earrings represent one of the most interesting proposals of current fashion.
There are all kinds: very flashy models destined to attract attention and models that, on the other hand, are decidedly more minimalist, with an elegant rendering, able to make a look special but not overloading it excessively. The models designed by Nomination offer different types of ideal dangle earrings for the most diverse occasions, to show off during an evening at the disco, in the office or just for a walk with friends. In any case, you are sure to be able to make your look more lively, with the right mix of style and elegance. These earrings, in fact, have the advantage of being able to be worn on many different occasions.
Looking for the best drop earrings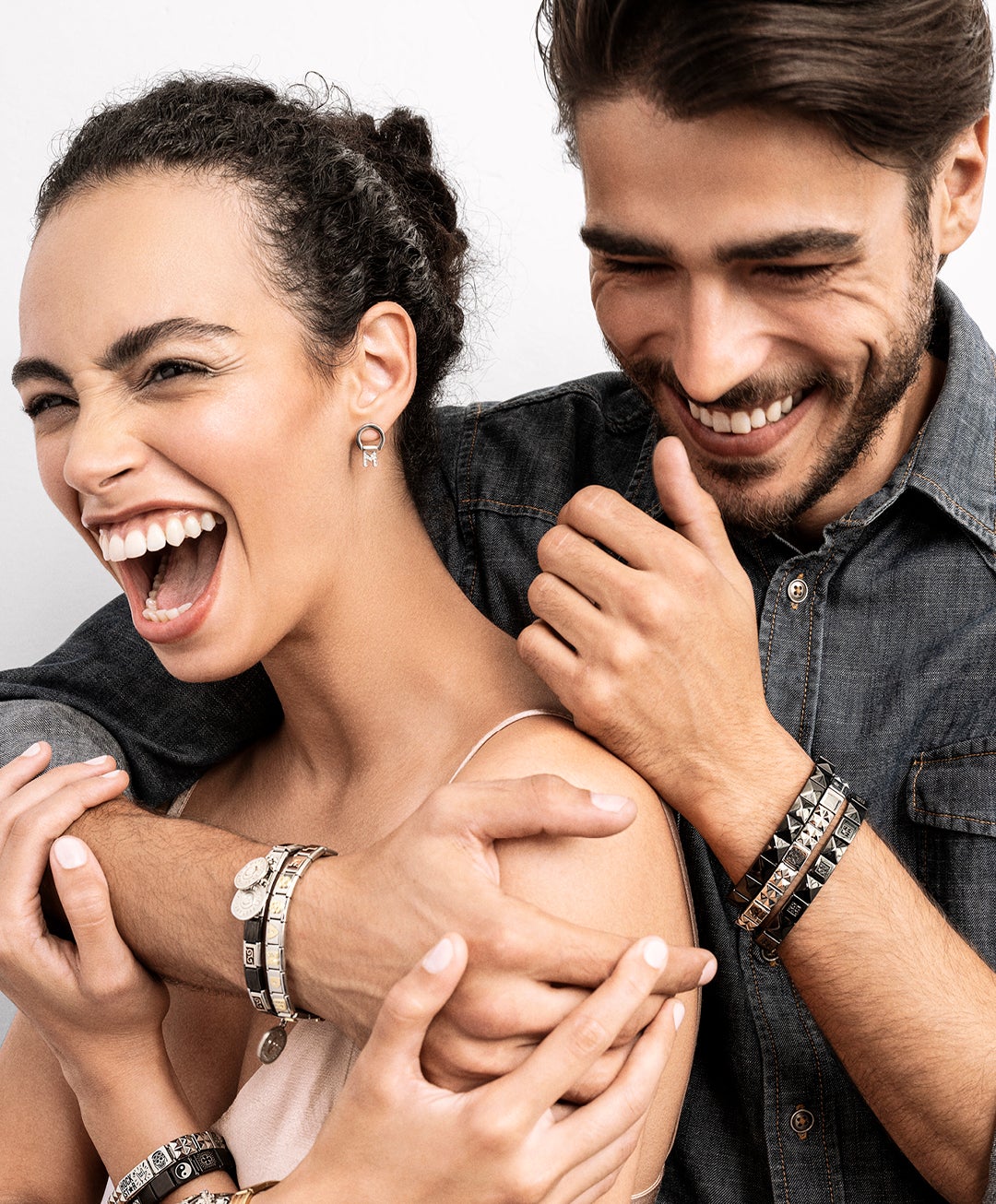 The dangle earrings are available in a large variety of materials, of colors, dimensions and shapes. That is why the choice of earrings can be considered a kind of art form. Every woman has the freedom to find the accessories that allow her to express her creativity in an optimal way. What it takes, in any case, is a pinch of imagination thanks to which to make your outfit unique: it is essential to focus on special pendant earrings, able to make a difference. The Endless earrings by Nomination, for example, they help to highlight the dreamy and romantic personality of the wearer, with their heart shape; they can be made in silver or with a rose gold finish. Among the most popular models of Nomination there are also earrings with pendant in the shape of a leafin malachite and silver, perfect for women with an ecological spirit.
The pendants to wear for the most important events
In view of a gala event, one cannot help but wear a suitable dress, which must in turn be enhanced as much as possible by a couple of ad hoc earrings. In fact, a refined look requires themed jewelry. Here, then, are the models of the Sentimental collection, very elegant silver pendants, embellished with cubic zirconia; an alternative solution is represented by the yellow gold finish. There are many famous people who in recent times have allowed themselves to be immortalized while wearing dangling earrings, from Penelope Cruz to Angelina Jolie, passing through Lady Gaga and Mila Kunis.
Which earrings to choose for an informal occasion
But the 925 silver earrings and in general i pendants of Nomination they represent the most suitable solution also for informal circumstances: for example an evening spent in the company of friends, or a job interview with clients. The use of earrings gives a special touch to the look and gives the idea of a sought after woman but not a snob. Among other things, do not miss the hoop earrings with pendant from the Endless collection, which are partially covered with zircons with a circle, of different sizes. If you have to attend a night at the disco or a party, however, there is nothing better than heart-shaped drop earrings, with gold and silver finish; but there are also in the shape of a tree of life, a star or a dragonfly. And why not choose a pendant of one type for one earlobe and a pendant of another type for the other? This allows you to show off a whimsical but never messy look. The earrings can be combined with both a short dress and a long dress. So, a minimalist outfit enhances them, while a hippie chic look makes them unique and personal.