Do you remember until last year, when it was impossible to find a bond with decent yields (if not for very long maturities) and everyone was wondering what to do?
Here, until last year (you can find everything in our Investing Italia Youtube channel) I insisted on paying attention to the risks of this asset class, focusing on the theme of duration, and how investors, in order to collect a few half percentage points, went up maturities of 30 years or more.
Well, now imagine the bloodbath we are witnessing not so much on stocks (where a -20 / 25% can also be there) but on bonds.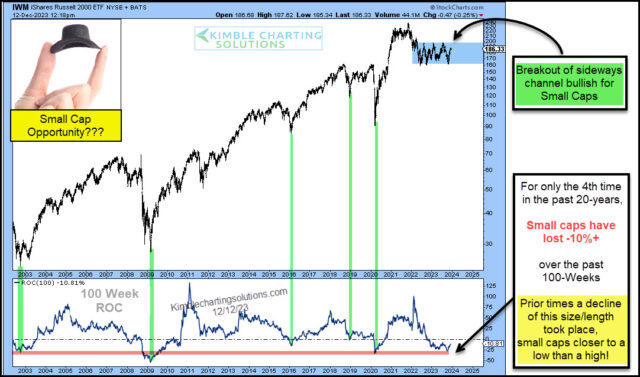 Source: Charliebilello
From the table above, we can see that this is the worst year since 1973 for bonds (here an aggregate) by far.
Many Italian investors, chock full of BTPs, know something about it, because you know, BTPs are "safe", now perhaps more than someone will have understood the true concept of risk.

Portfolios full of 25-30 or 40-year maturities, and finally we are there. This for example, in the graph above, in just over 1 year it has lost over 40%.
Think that the drop in the stock index from the maximum is 24%, by the way of understanding what is meant by real risk.
Considering that in many cases the maturity of one's BTPs exceeds the duration of one's life (a seventy-year-old who makes a 30-year BTP will hardly bring it to maturity) it will be better to organize oneself in succession rather, where at least they do not fall within the inheritance axis.
As always, however, there is also a positive side, and we find it in the image below …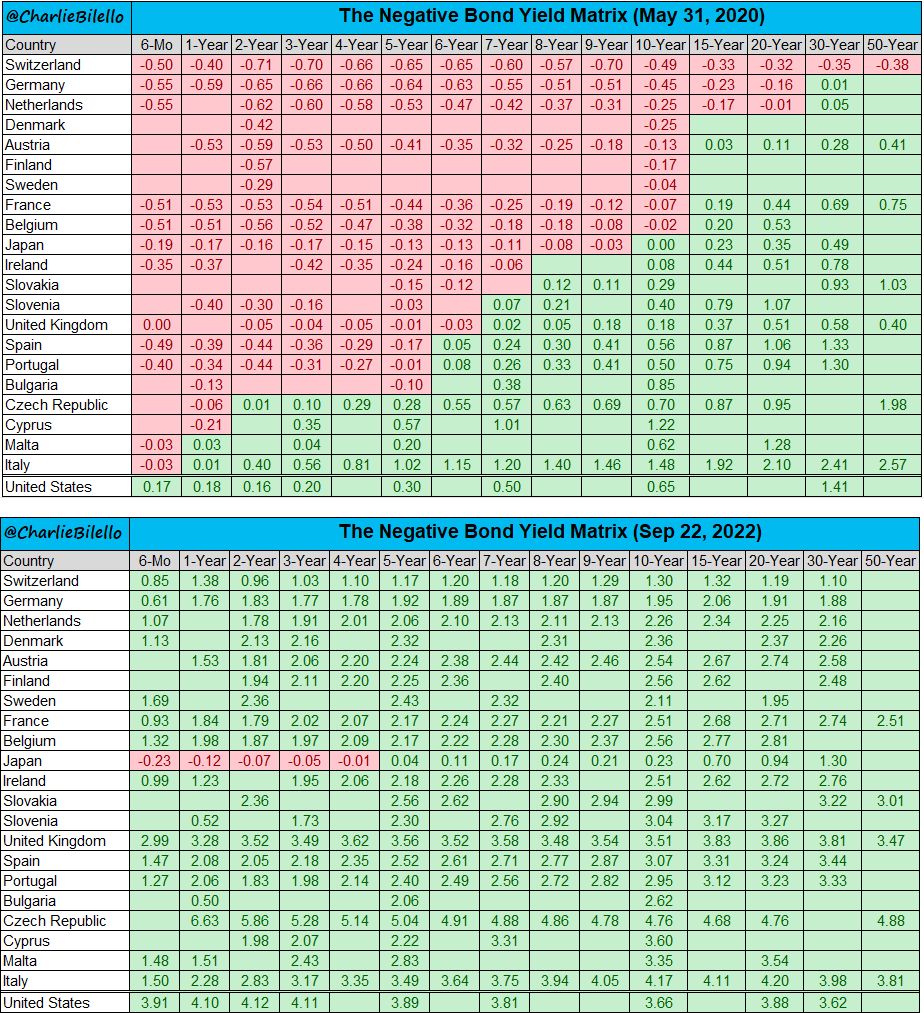 In fact, in 6 months, bond yields have returned to being interesting, and if inflation (as it seems) were to gradually decline, in a few months we could return to better reconsider this asset class.
We also recall that even a possible recession would initially be more in favor of bonds, and considering the decline in raw materials (which usually anticipates the bottom of bonds and shares) in short, there would be a "tactical" space to be exploited for some more operations. speculative.
In any case, this year I think it is important because perhaps, at least this time, I hope that the Italians have understood that the so dear BTPs, in truth, are not the security they were firmly convinced of.
The only security, in my opinion, is the stock market (American or global) maintained for horizons exceeding 10 years. Everything else is a lack of financial education.
Until next time!
If you find my analytics useful, and want to receive updates when I publish them in real time, click on the FOLLOW button on my profile!
"This article has been written for informational purposes only; it does not constitute solicitation, offer, advice, consultancy or investment recommendation as such does not want to incentivize the purchase of assets in any way. Remember that any type of assets is valued from multiple points of view and is highly risky and therefore, every investment decision and the related risk remain with the responsibility "